Danny and Paul started their boat in February
They read the plans first.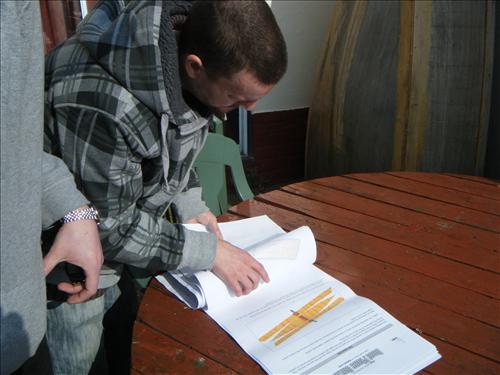 They cut out the bits dad said they needed so they could join it in the middle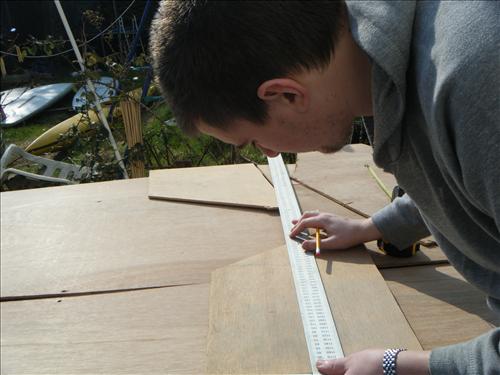 Cut them out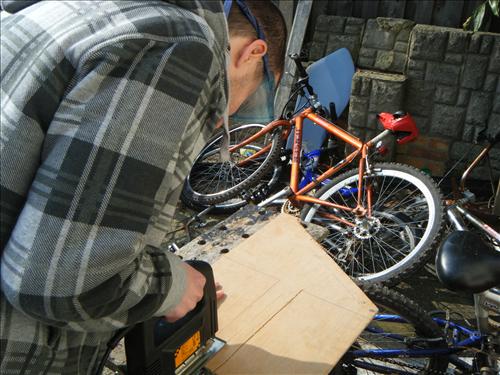 and fixed them together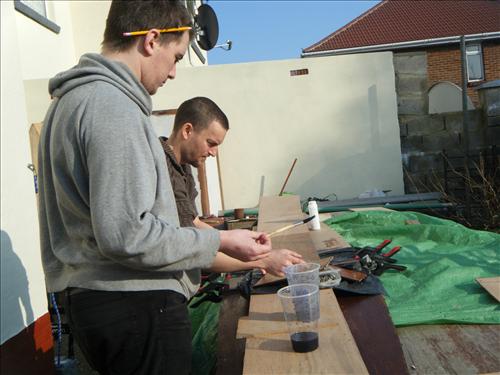 They arnt very fast as they hadnt used fibreglass before and Rick adn I wernt there to help them
When it all dried, dad stacked it up ready for when they next came.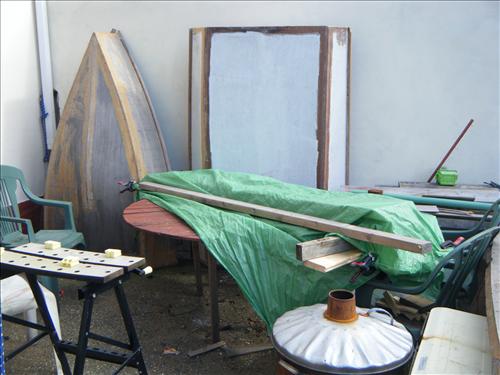 They made lots of lumps so they had to grind them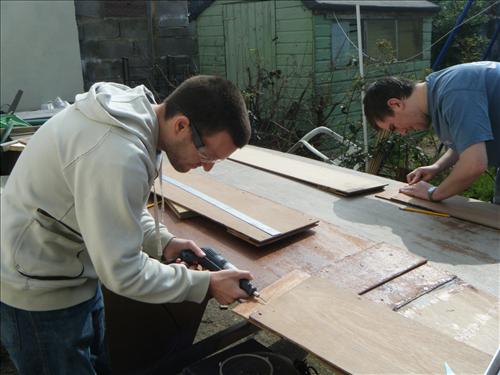 Dad said they needed bolts so they could take it apart to get it in the lift.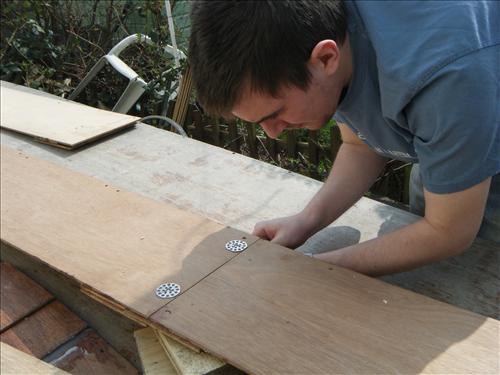 I think Dad helped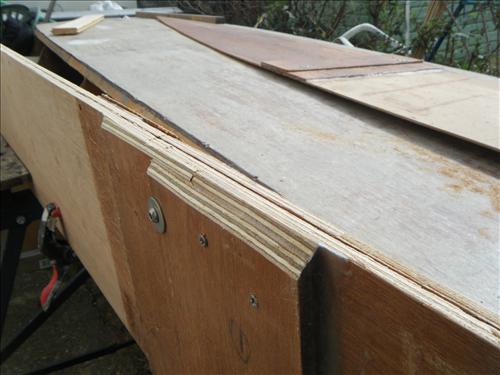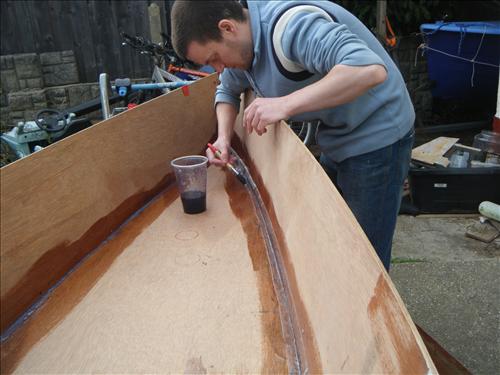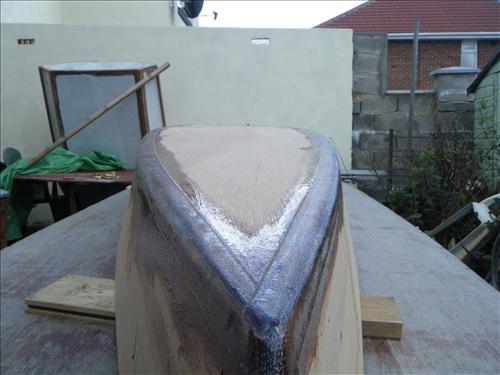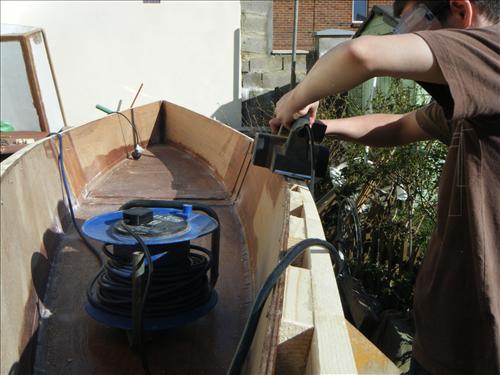 I wasnt very happy that they got 3 months start on us.