Dad unhitched the trailer and drove off with the wiring socket still plugged in.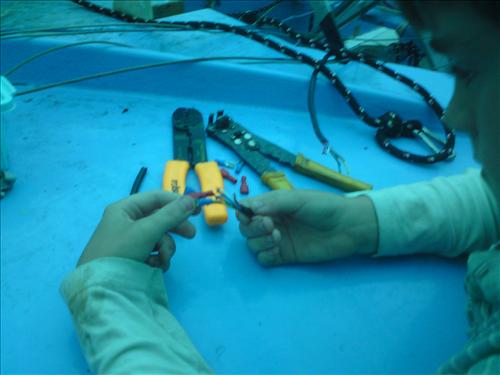 Stripping the plastic off the wires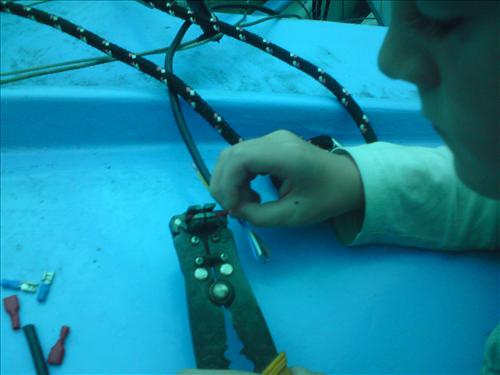 Twiddling them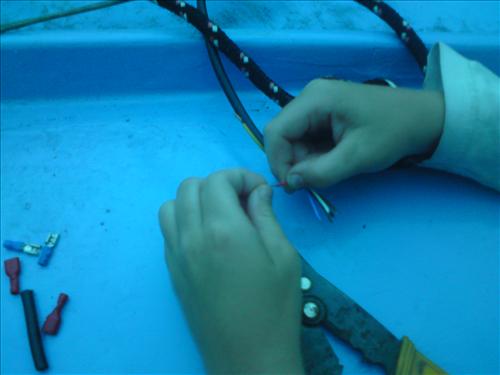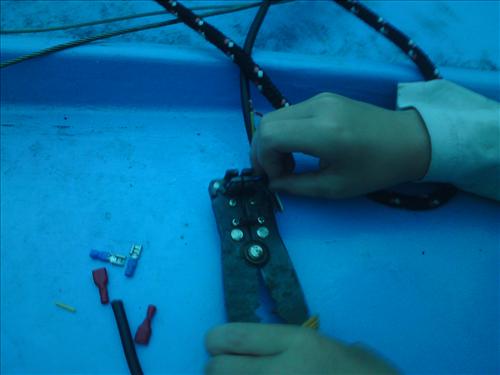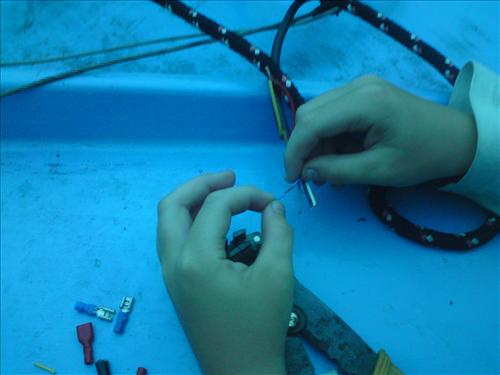 Folded the ends over
Crunching female bayonet terminals on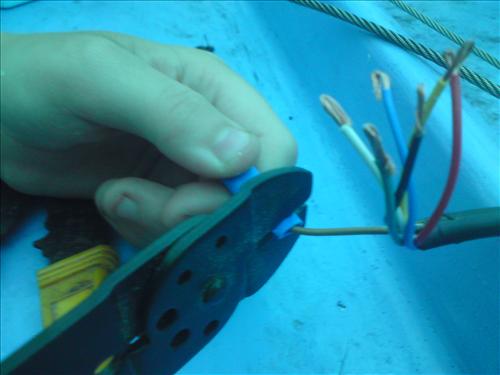 Two crunches each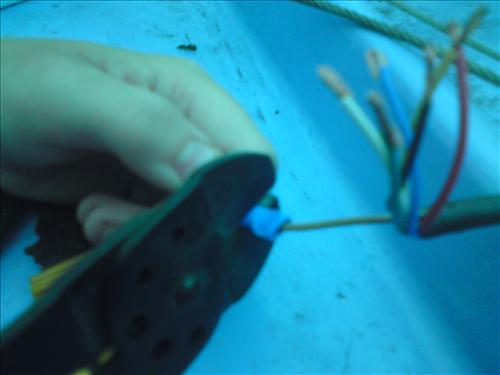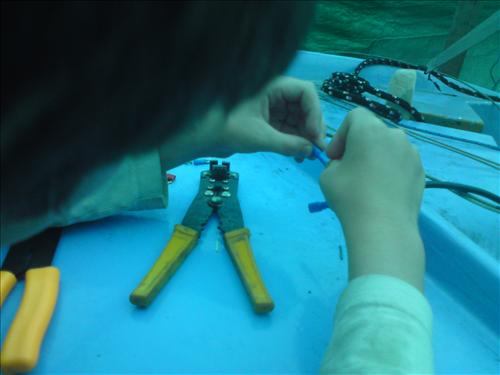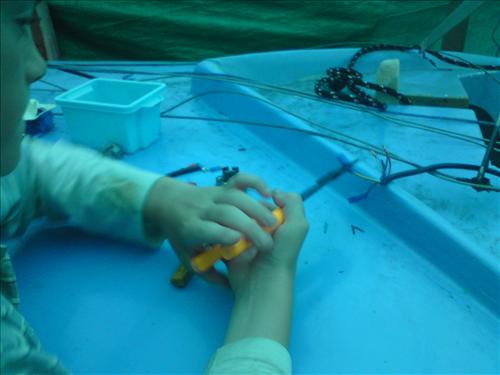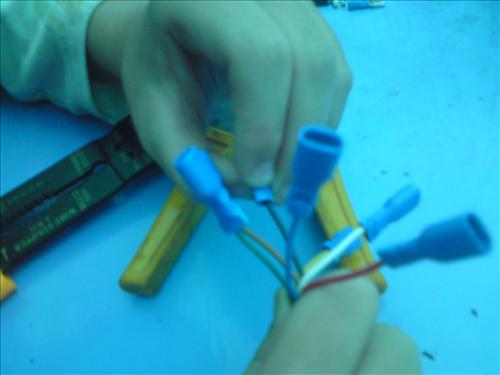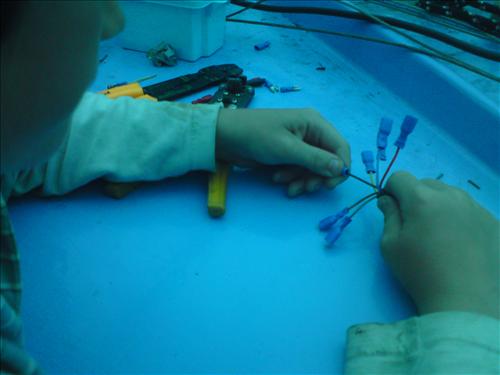 Join one from each wire, then wrap with tape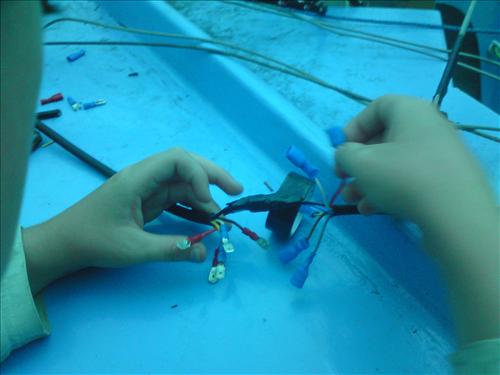 then join another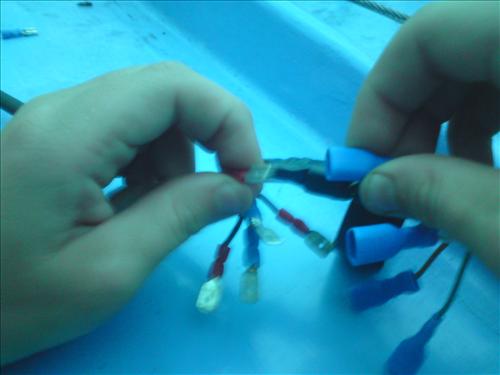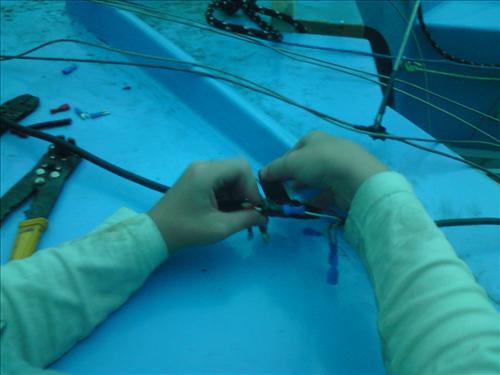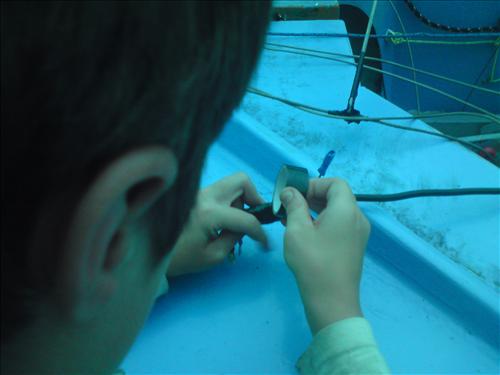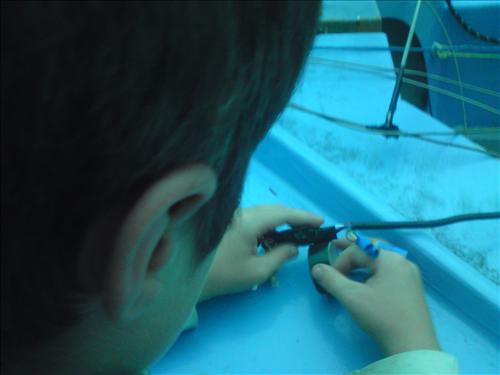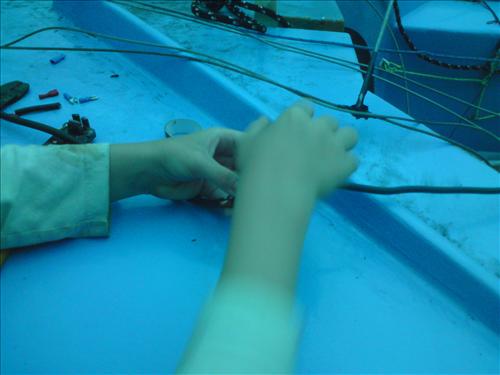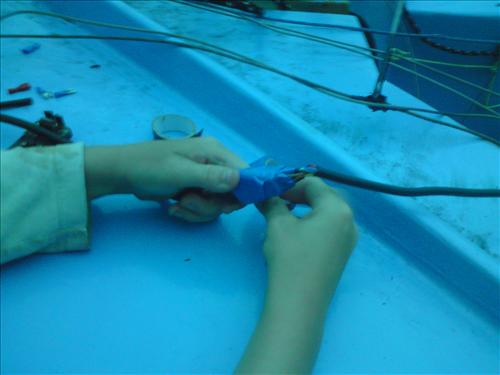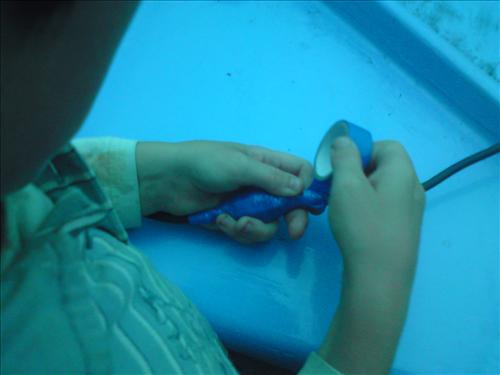 No more breaking things!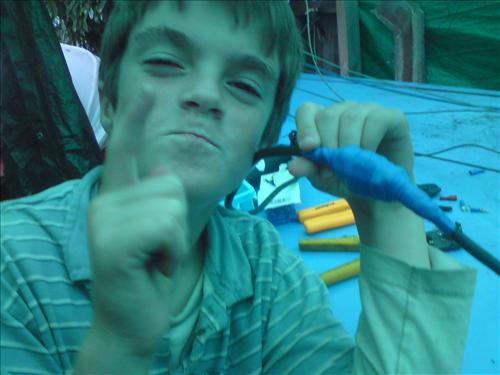 Trailer lid up..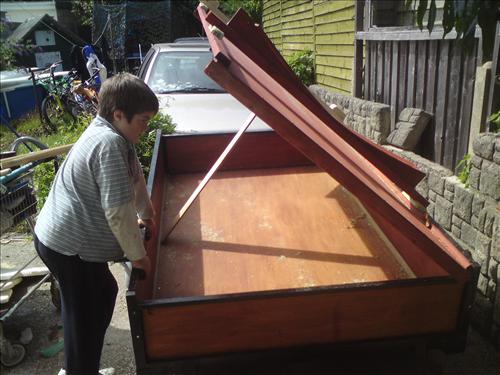 Found these non slip mats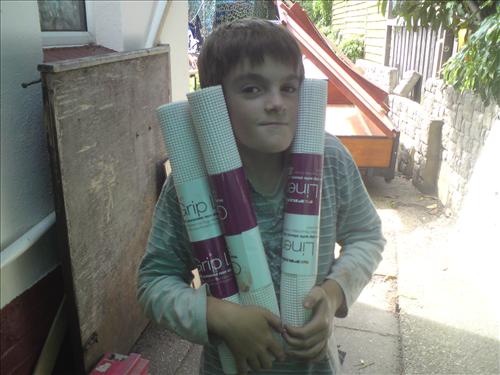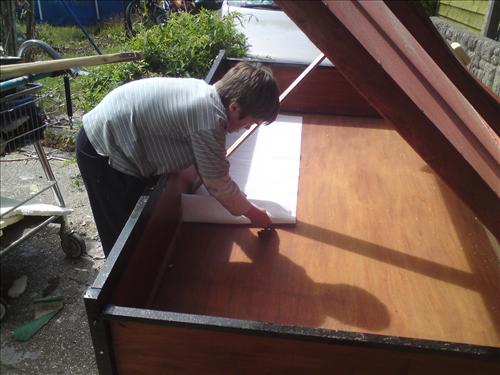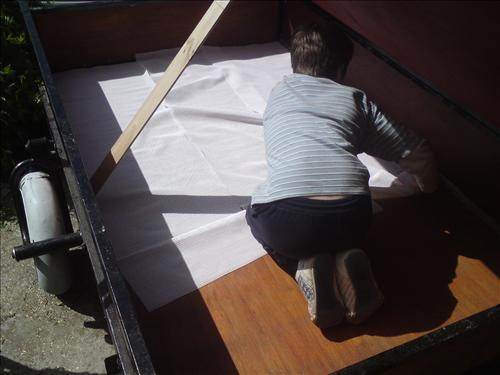 and a length of rope with a carabine for a painter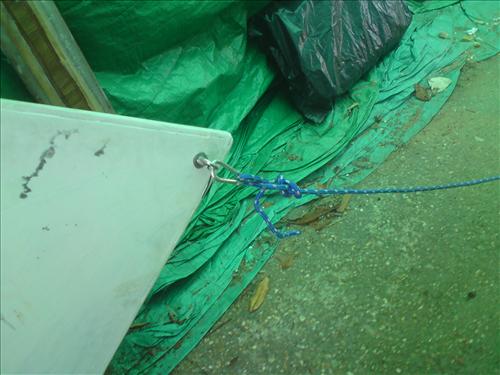 and a nice new anchor!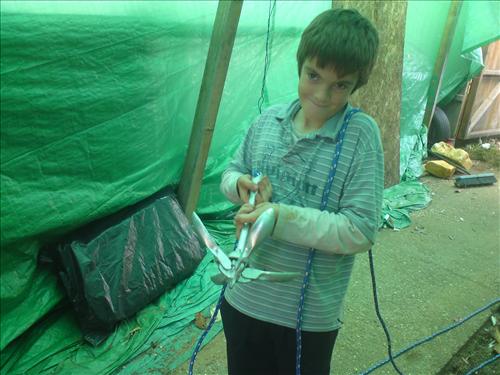 All in my trailer with my rudder and paddles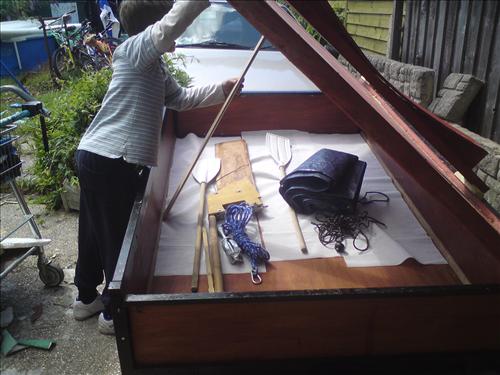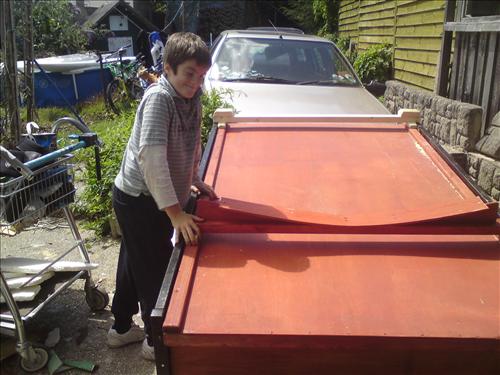 Cable tying this sleeping mat back on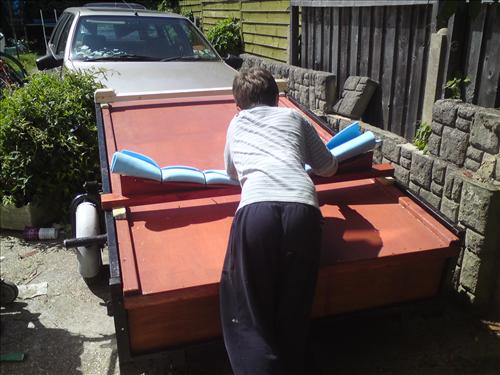 Pizza hut reward for fixing the trailer lights. Ice cream bowl while they
are still cooking the pizza so I get lads of sweets!