These are biig screws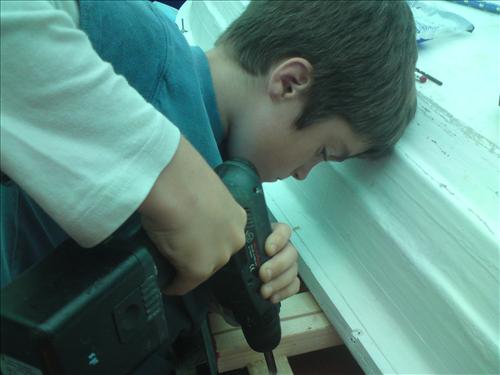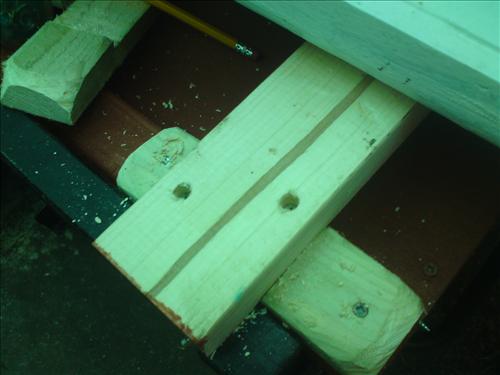 The strops will go here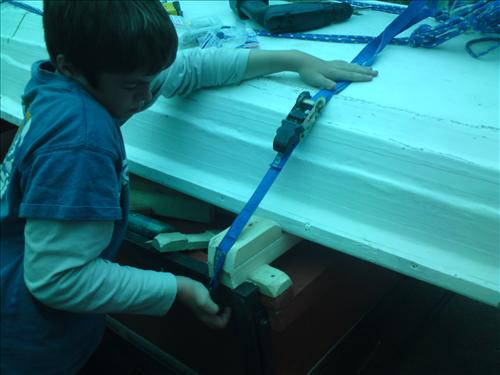 Mast on..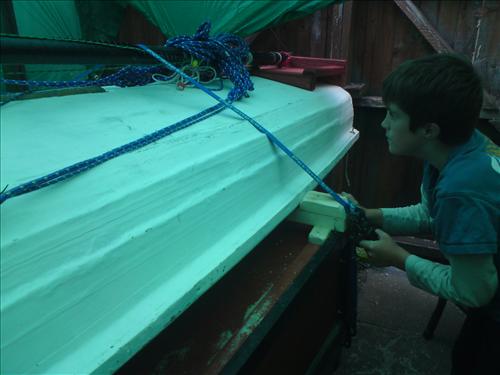 Boom too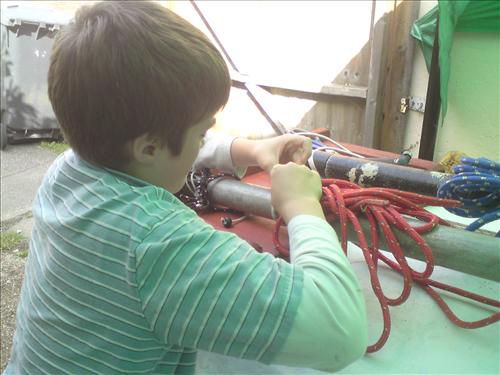 Stick em up!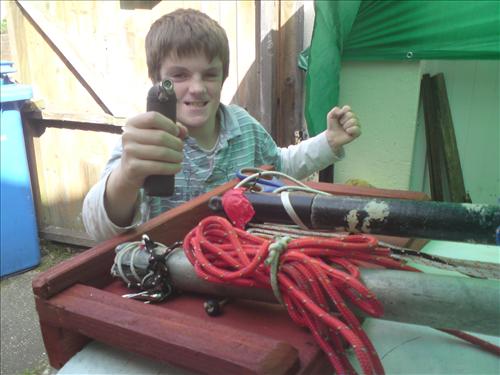 Time to fix the rudder again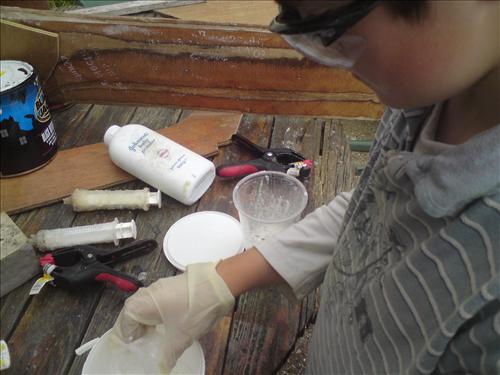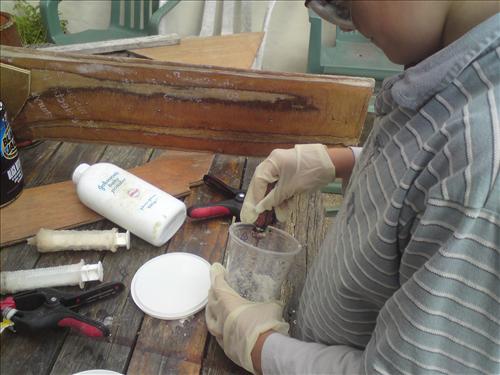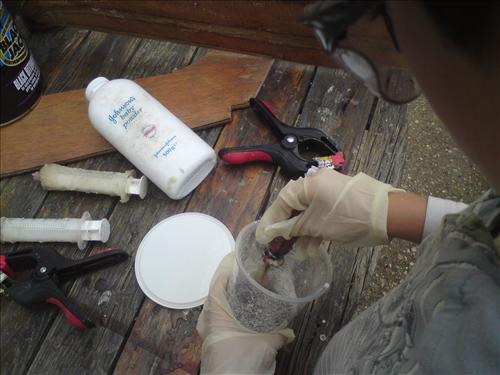 Ive tried putting it on nicely. Now Im going to just tip loads in.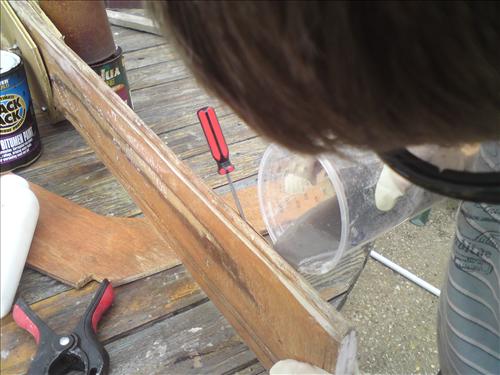 Need to make a groove as the front boat support isnt strong enough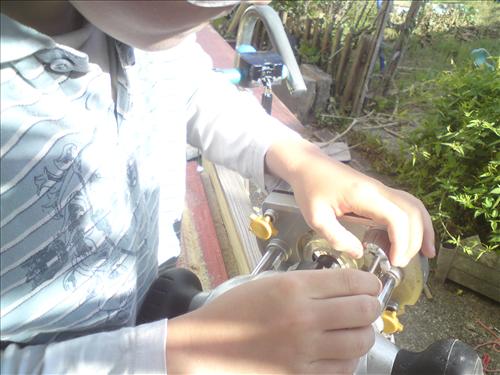 Im using the deck board as a guide to keep my cut straight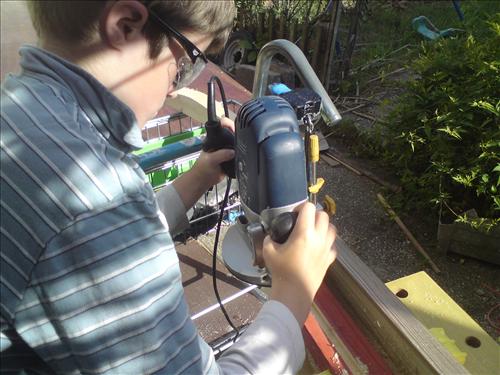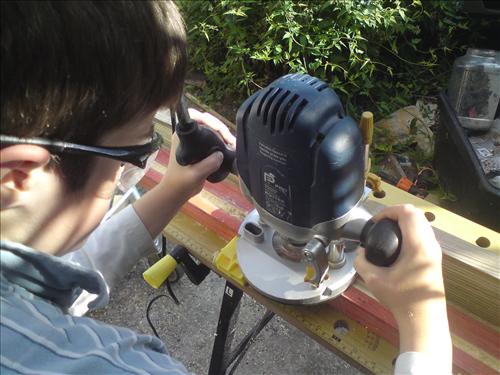 Now a bit deeper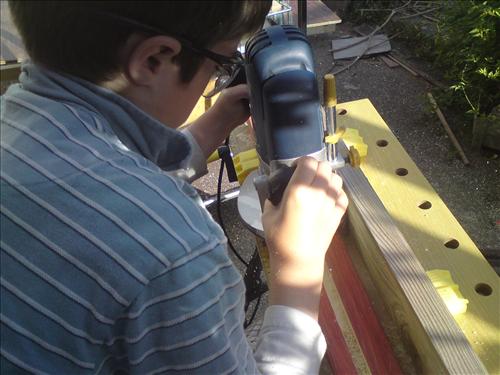 And deeper still
Almost done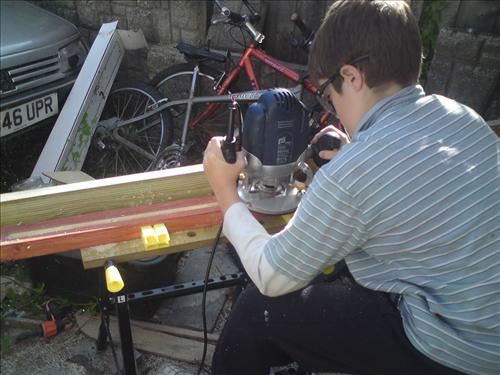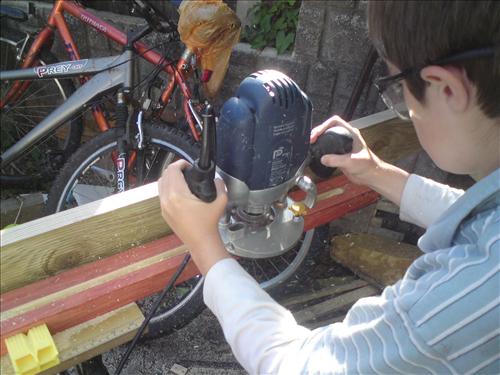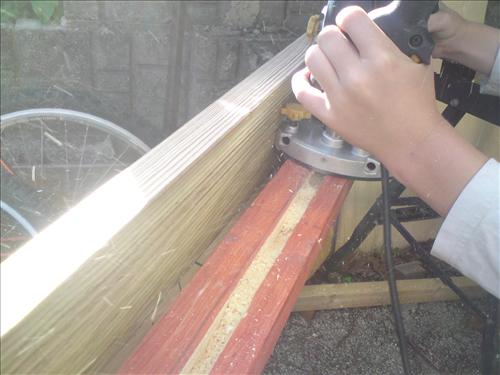 Taking this to bits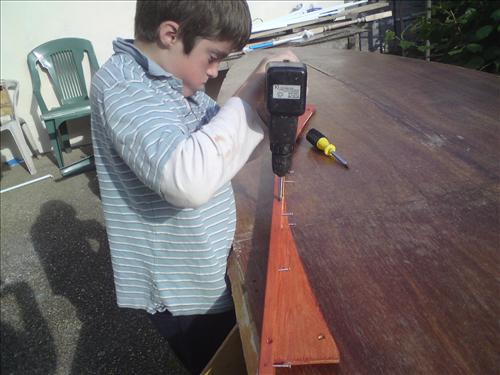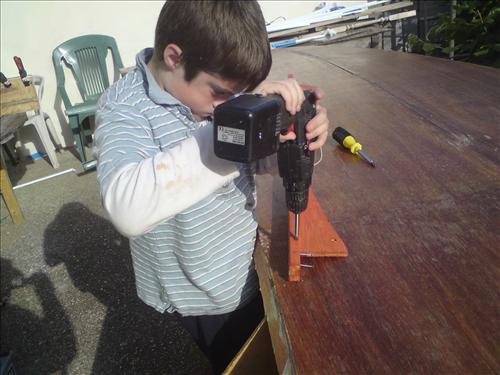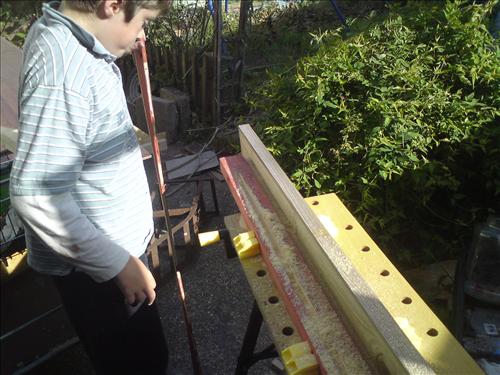 Trying it in my groove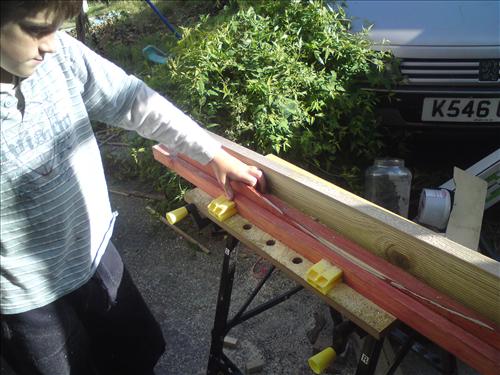 Microfibres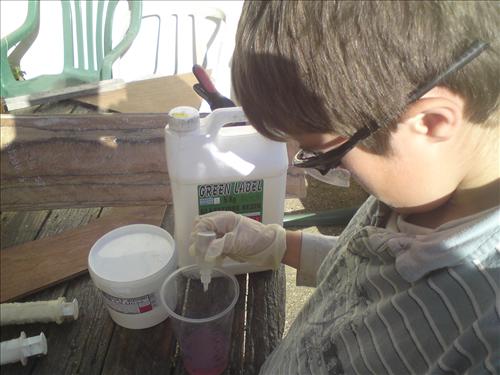 Painting it with resin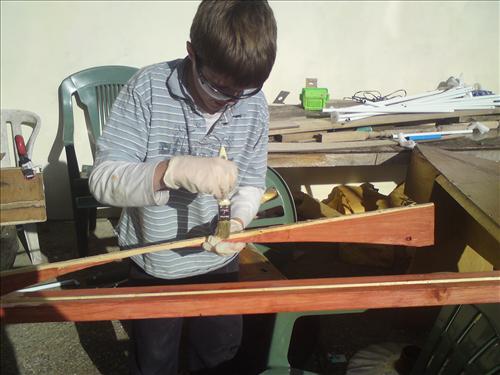 Tipping in the microfibres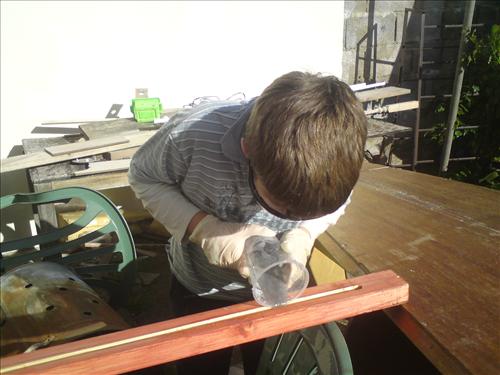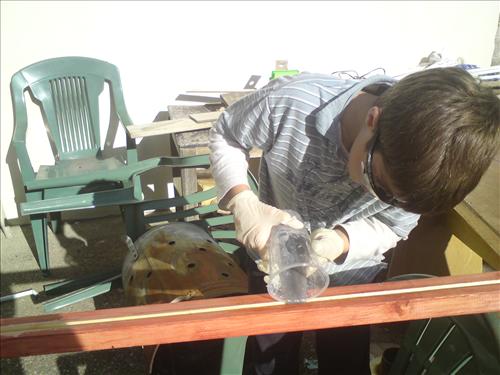 Its in and setting so Im painting it
Dad thought I should at least wait until it dries.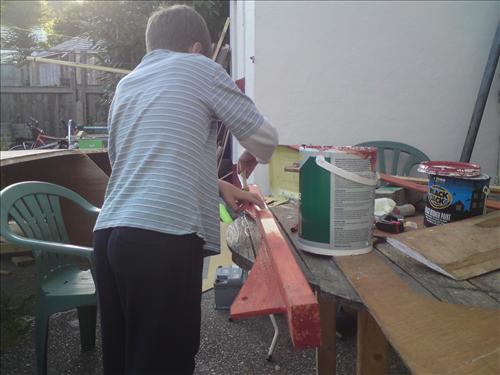 Paint doesnt work when it dries.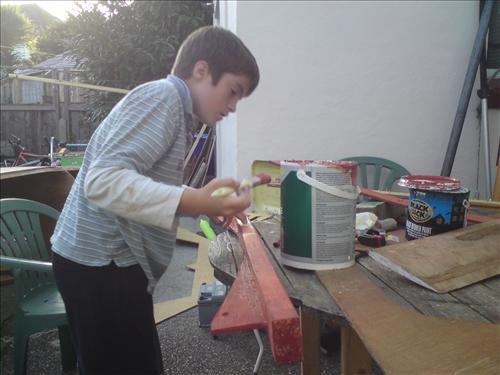 Screwing the top back on again