Got to sew both sides of each join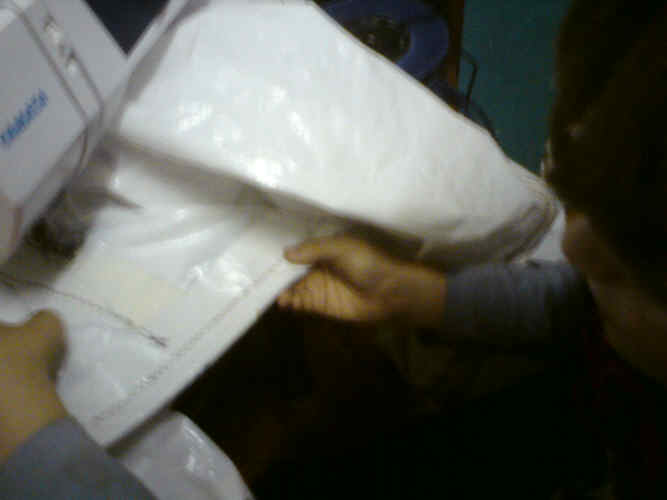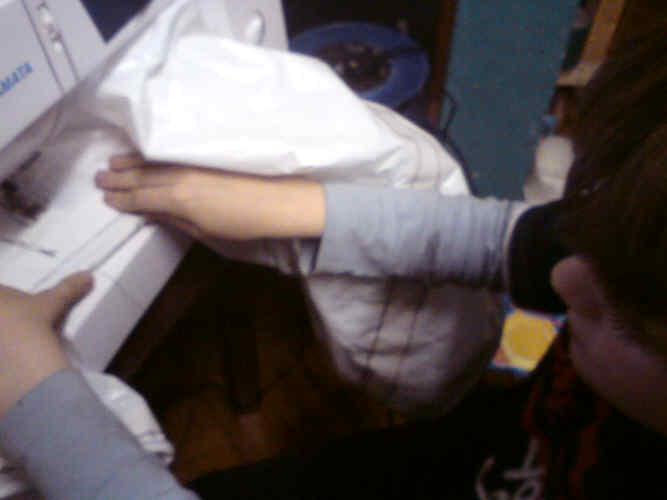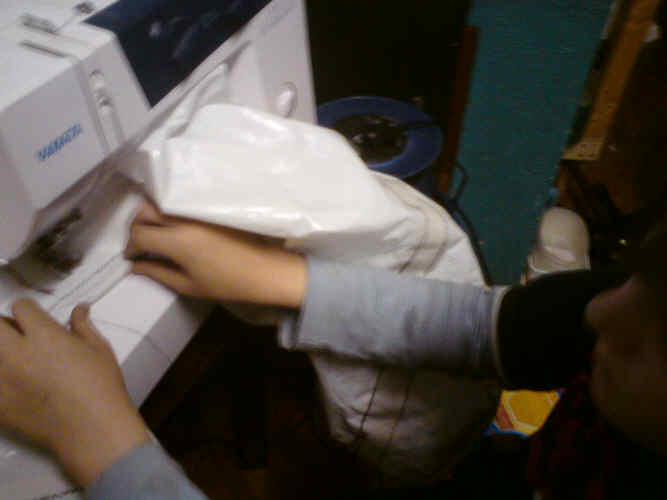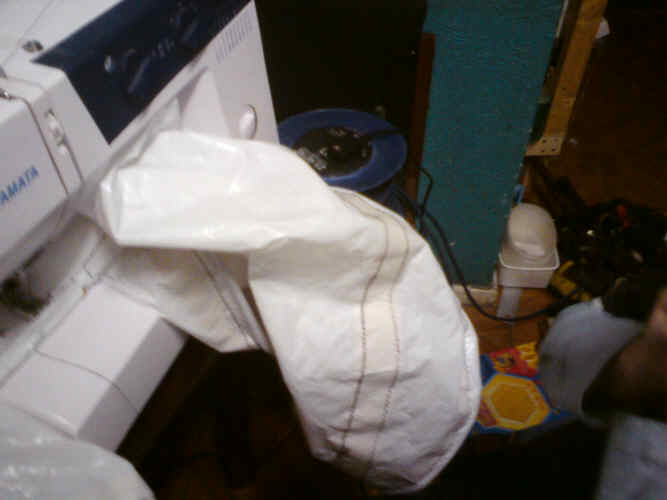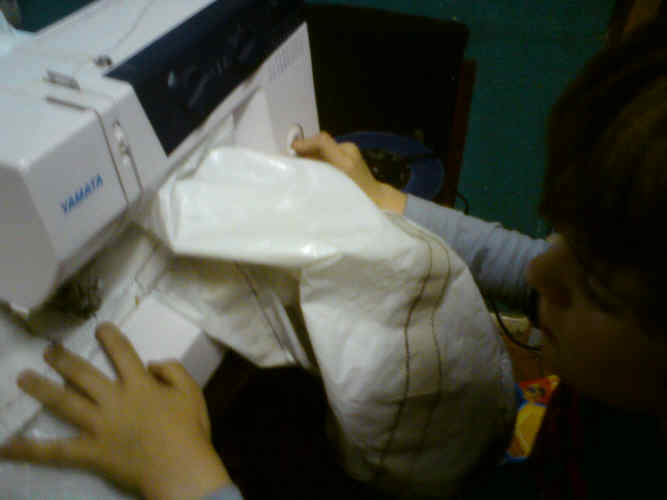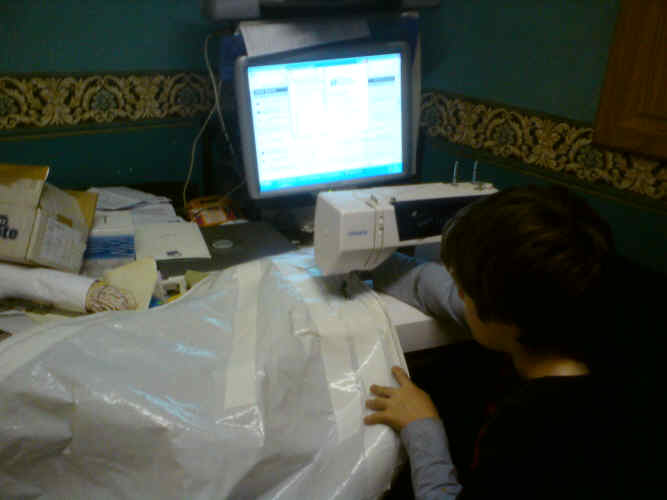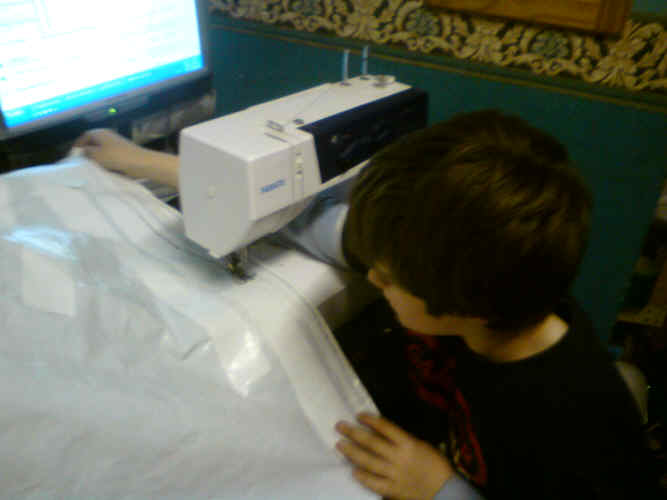 Its been tying knots. Dad thinks it will still work, just look a bit of a mess.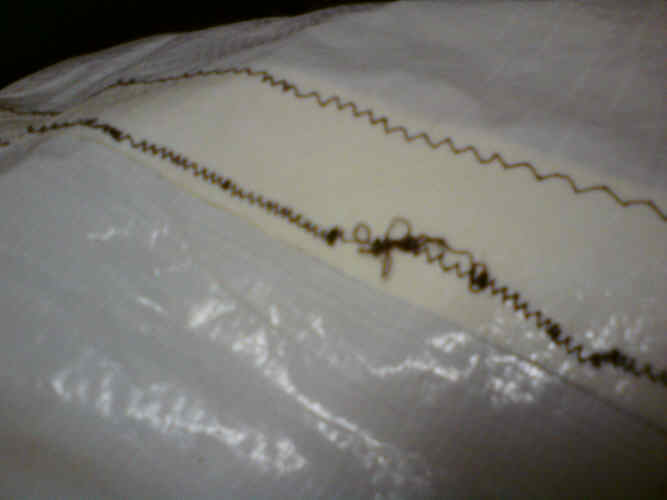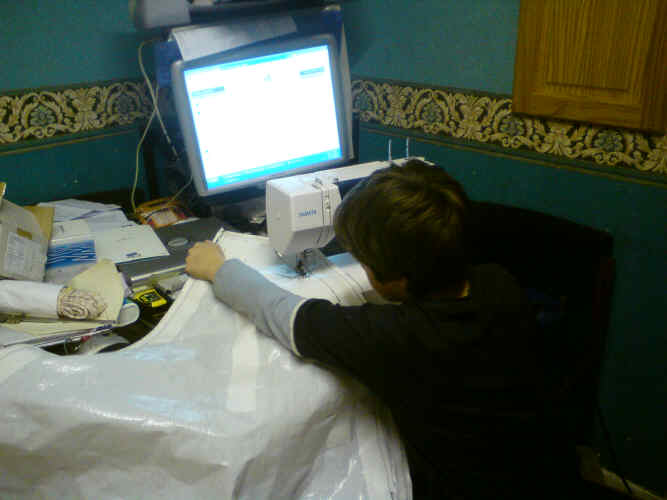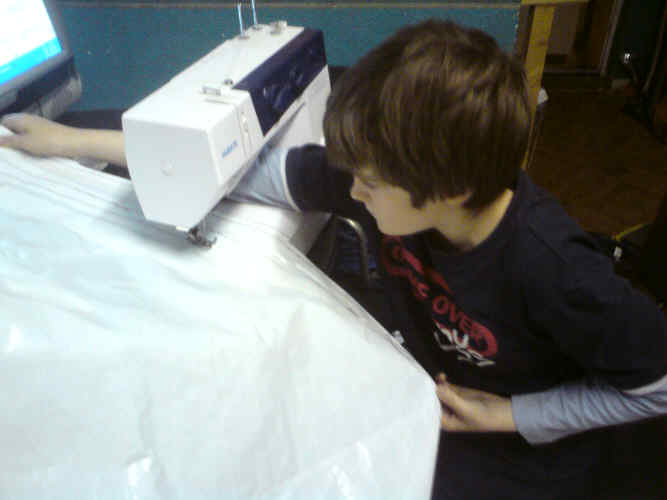 Bobbin ran out.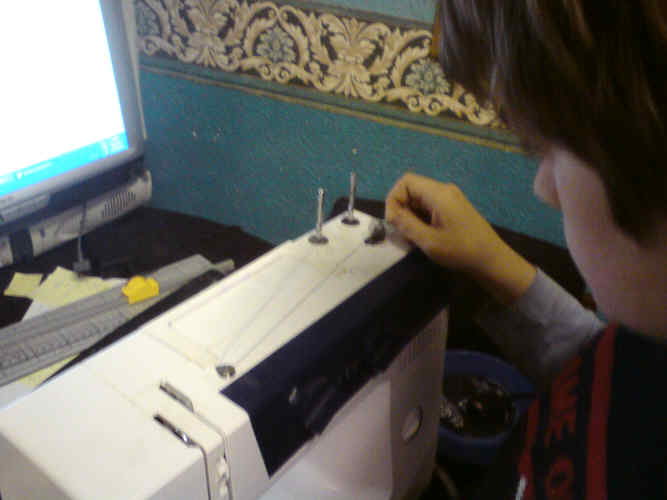 Rethreading it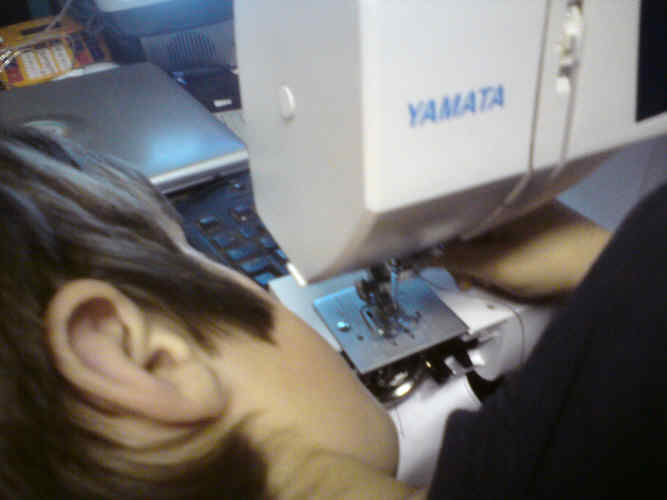 Sticking the pictures in our diaries. Need to stop doing so much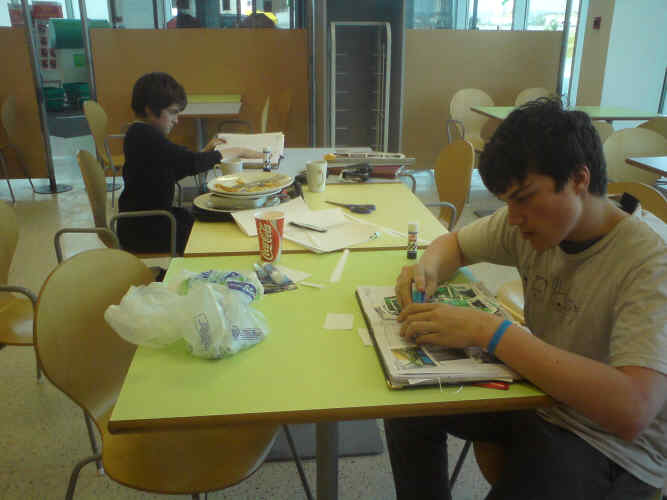 Chicken slice, primula cheese, jaffa cakes and raw jelly rolls in nannas gazebo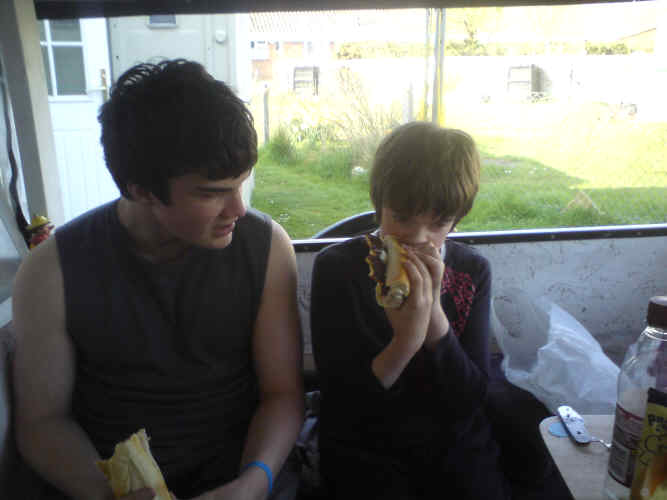 Decided I need a front sail, so I am making it in nannas lounge as ours is too untidy.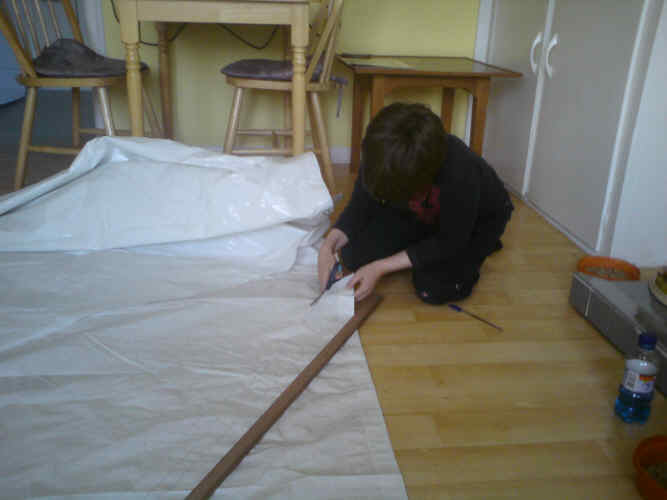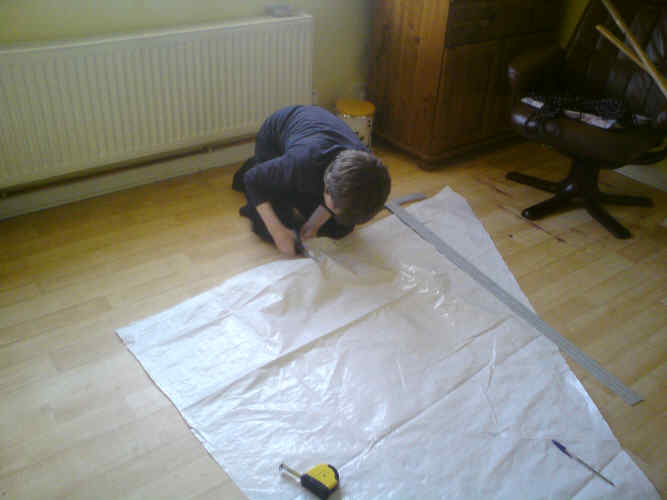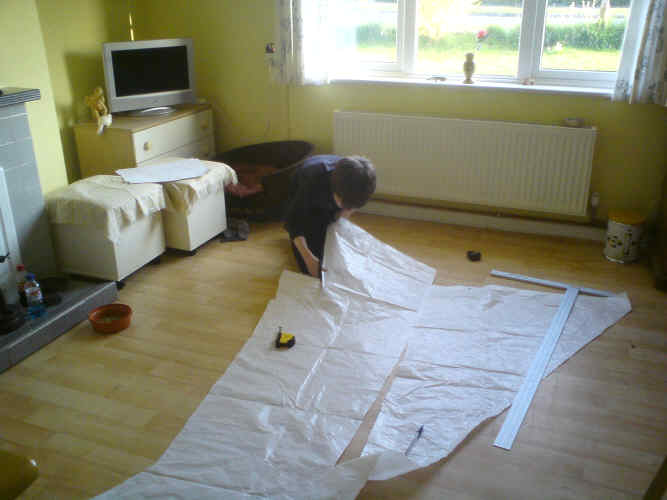 Moppy is trying to help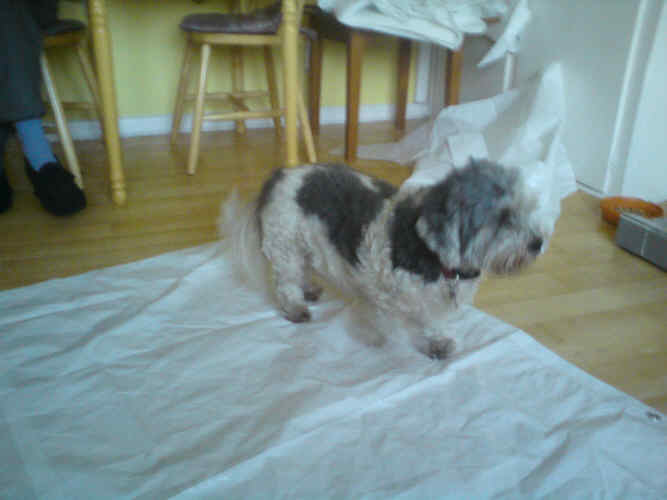 I am stopping the front rope from fraying by burning it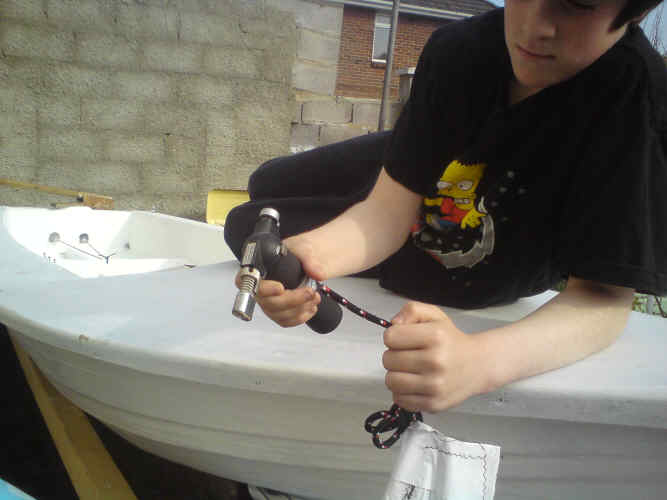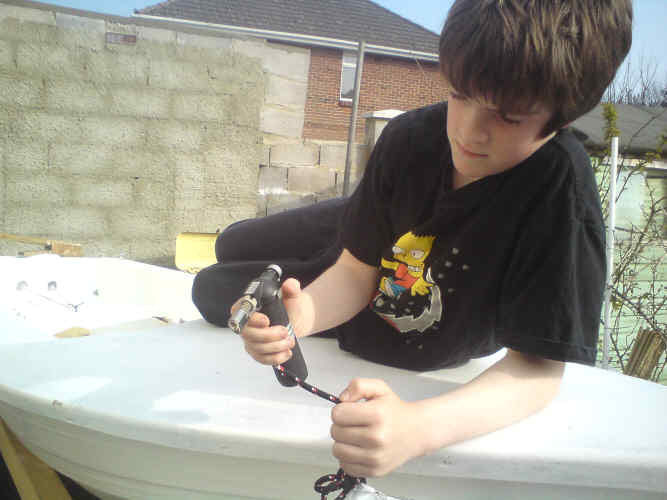 Looping my kicker up out of the way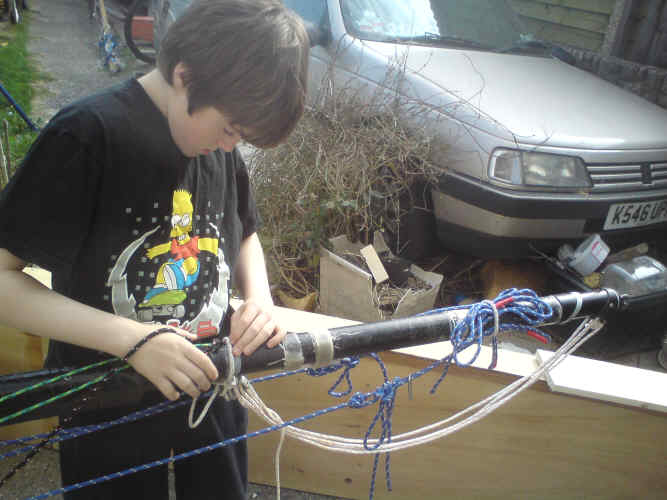 Measuring the length of the spreaders I need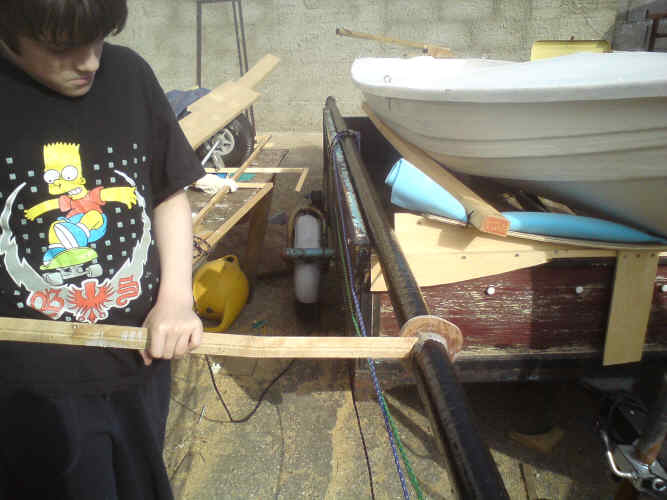 Drilling the collar I put on my mast to take them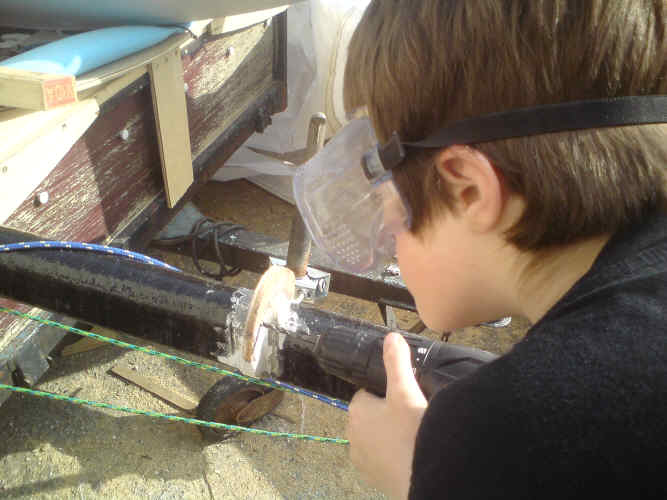 Cutting them to length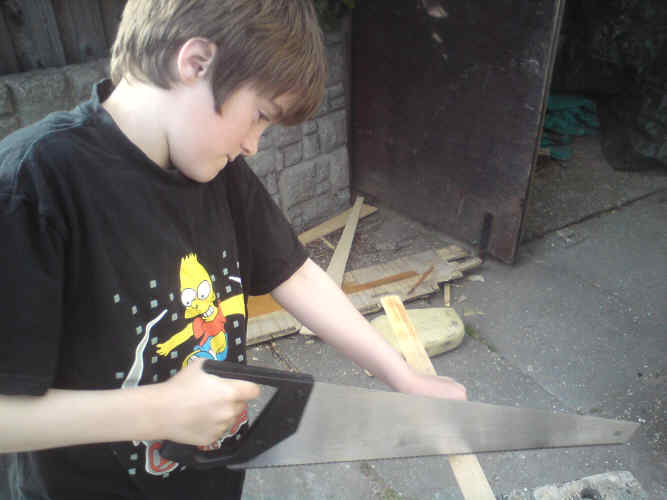 Bolting them in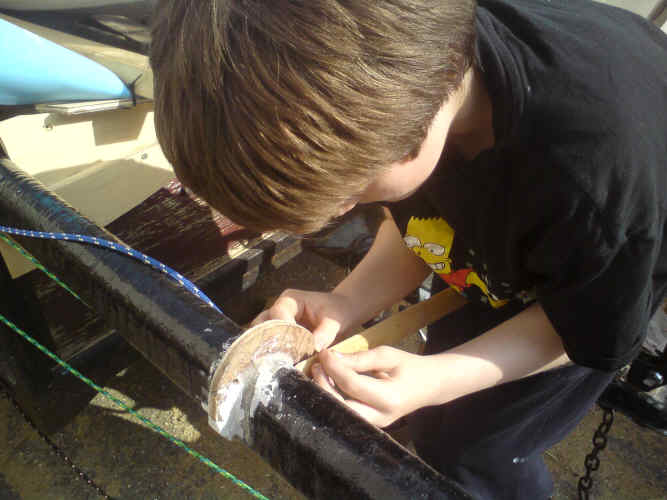 Done it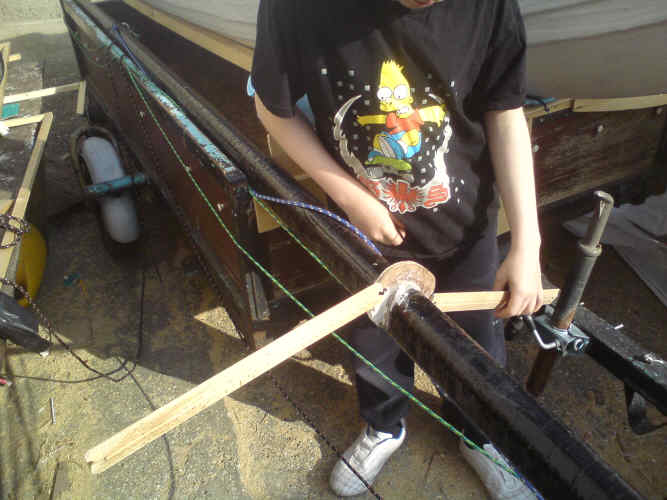 Tying them to the shrouds with cable ties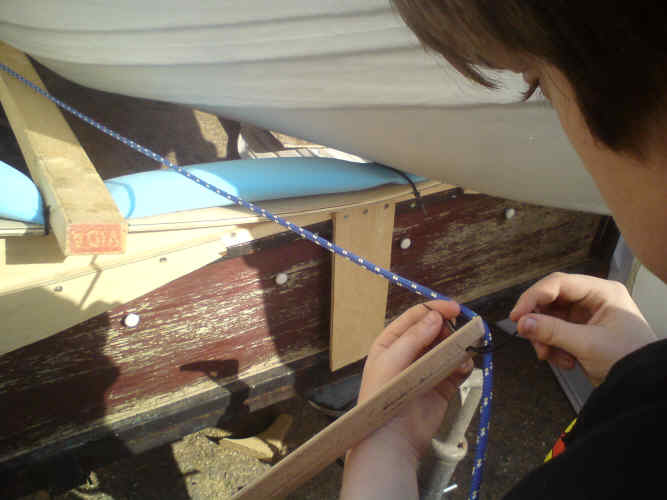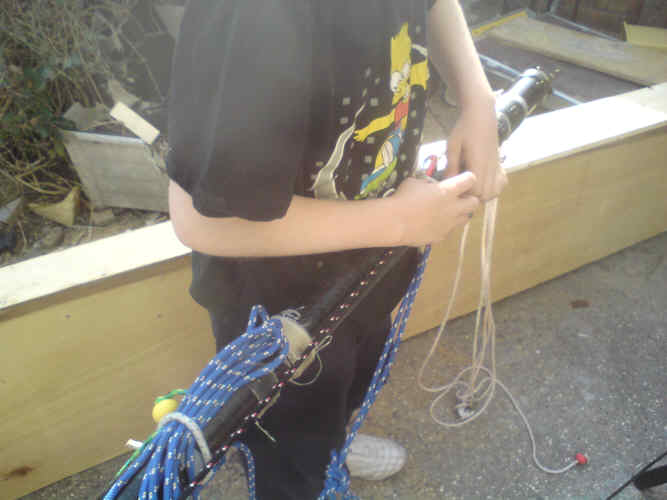 Trying it