Need to tidy up the bits that gave me splinters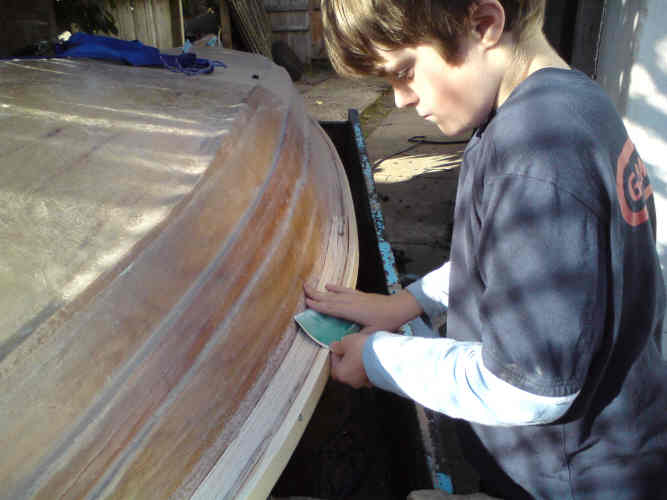 Sealing the rubrails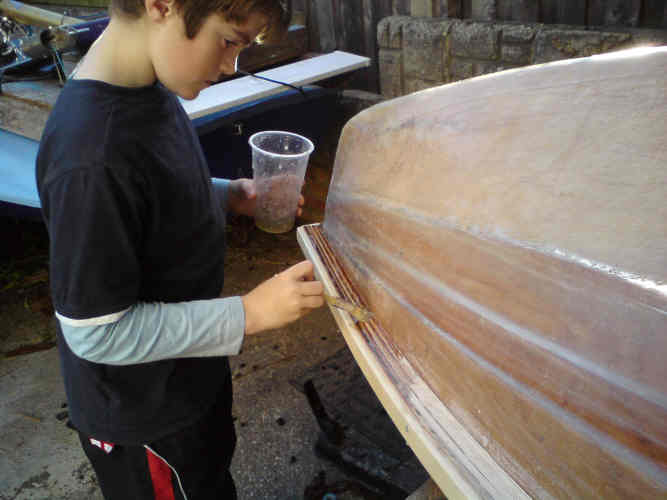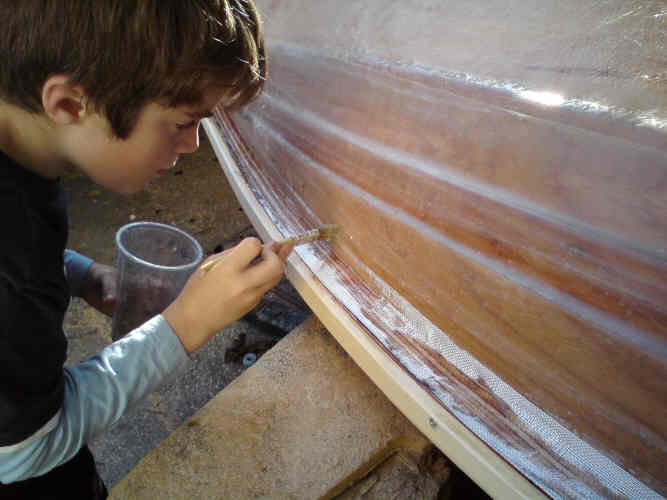 Starting to make a proper rudder as dad hates the old one.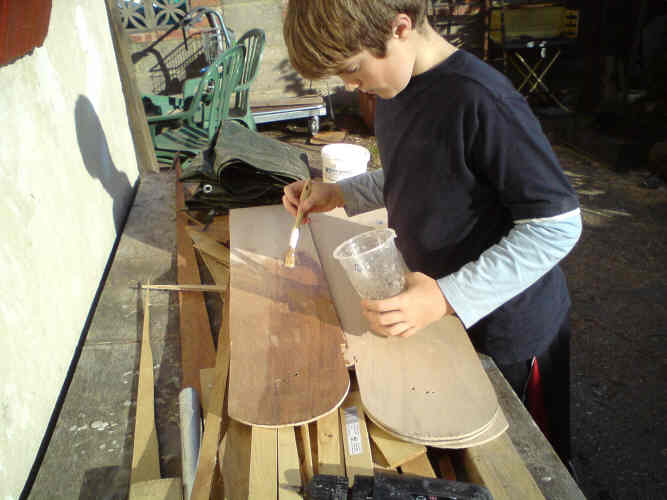 Microfibring it together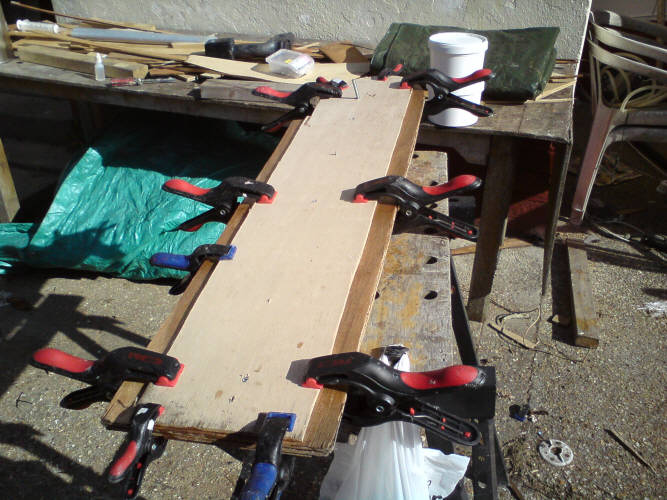 Fixing my stock thing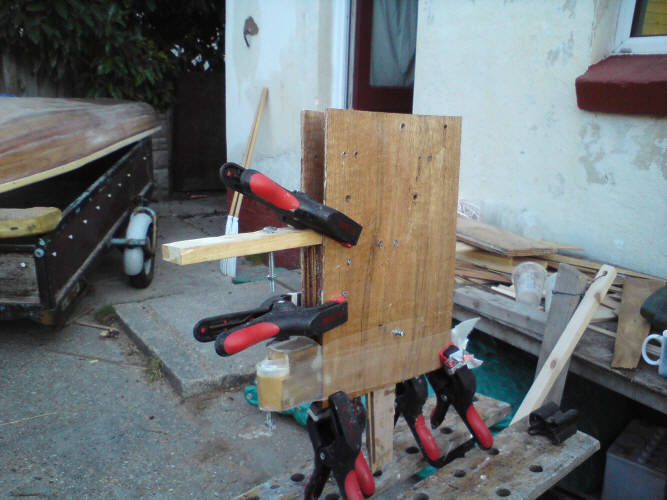 Getting rid of the sharp edges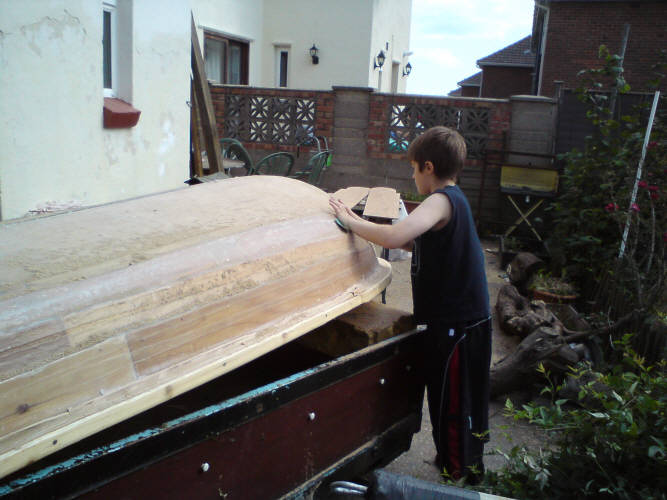 It all needs rubbing.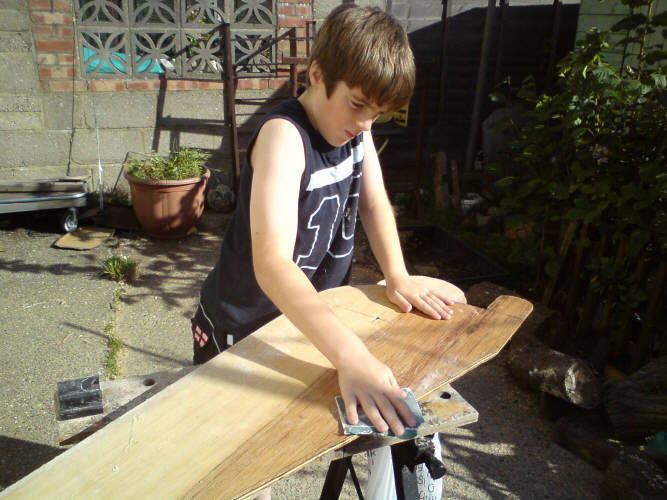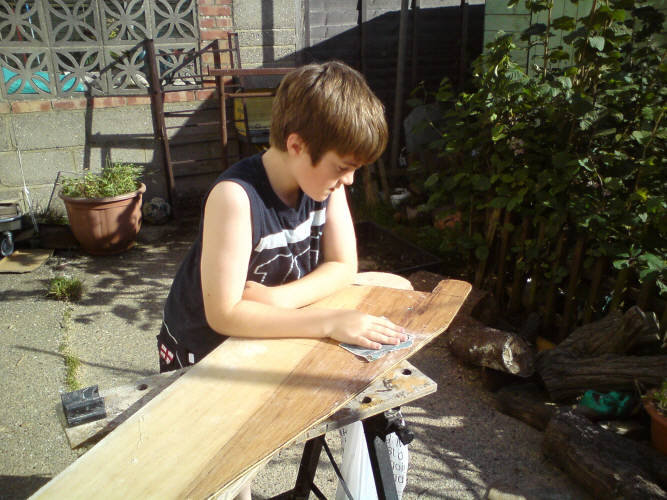 I like painting more than rubbing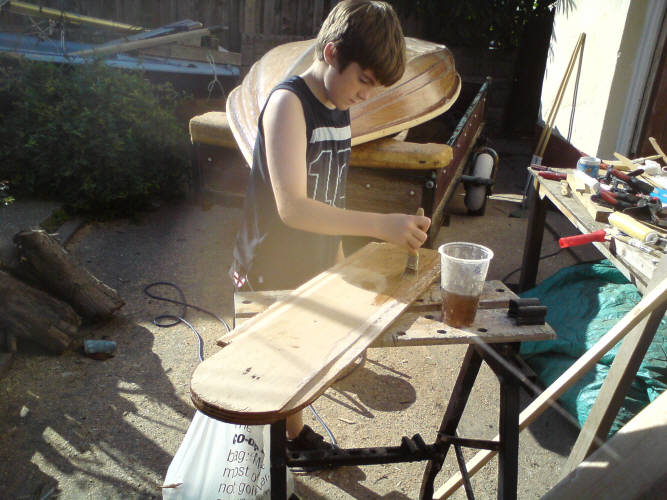 Im having a go with a roller as all dads paintdrushes have disapeared.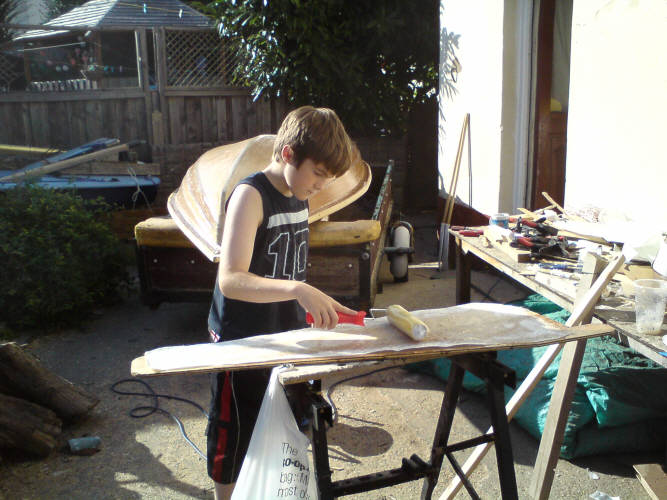 I dont know where the mop went. Dad must have lost it.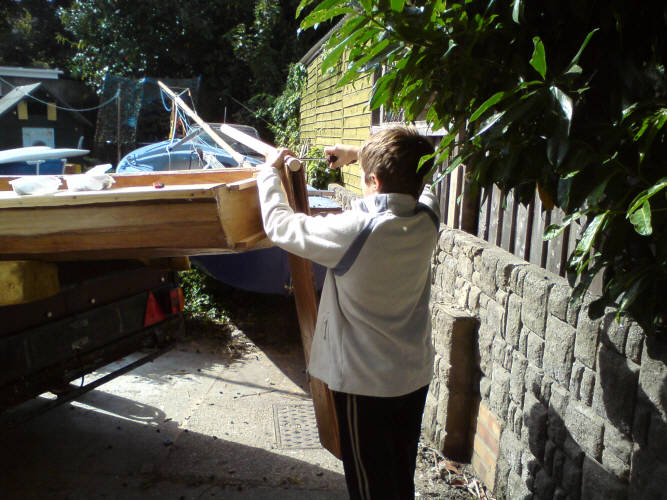 Tying this together as I cant find a bolt long enough