It all smoothed itself out while we were at school...
Daaad!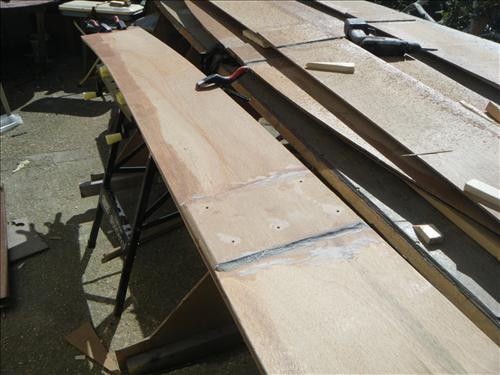 He did it with the grinder.
Taping it up with Rick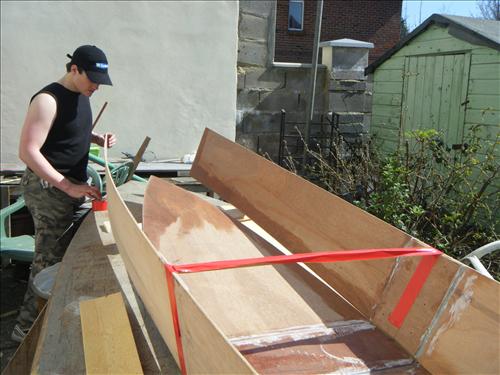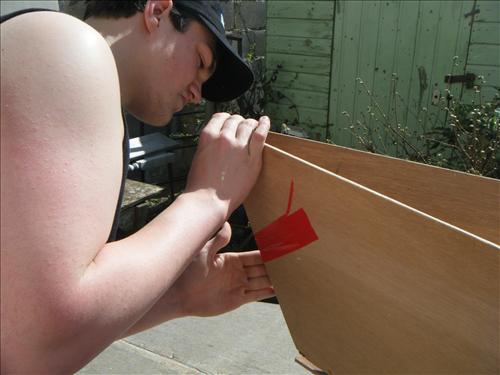 I painted it with resin and they microfibred it and I taped it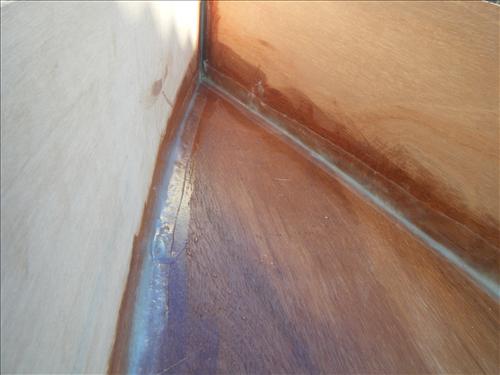 It wasnt good as Im too short and couldnt lean on the sides
Its dry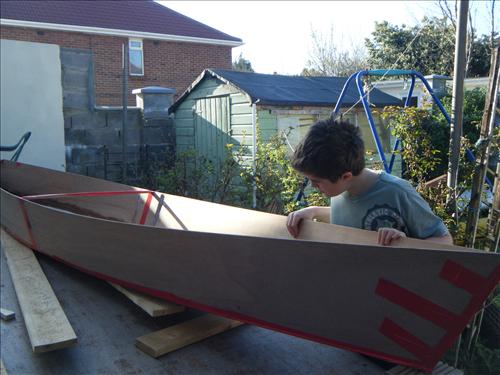 I get to take the tape off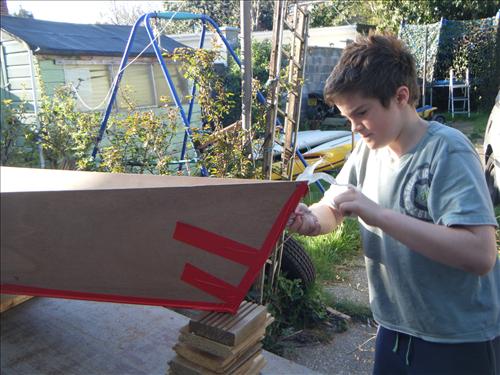 This boat is heavy but Im strong!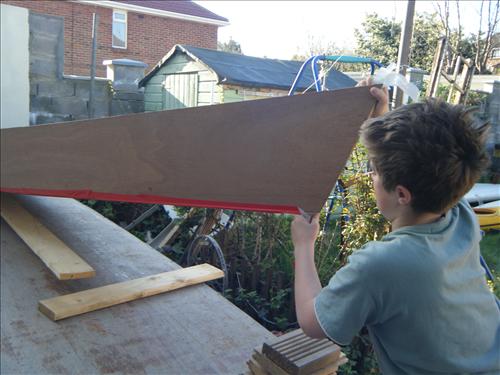 Ohh Dear..Its moved. Dads fault!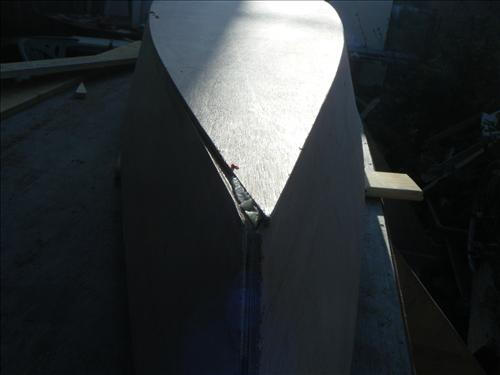 This ends good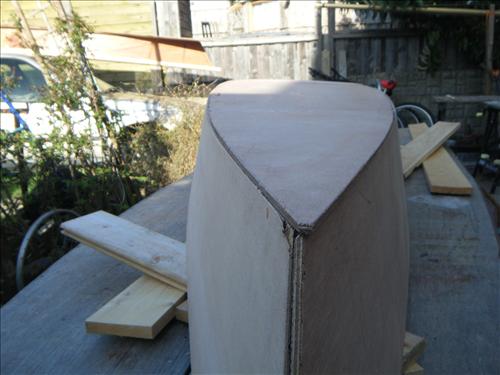 Wonder if we can swap the bad one with Danny and Paul
Im getting ready to cut up blocks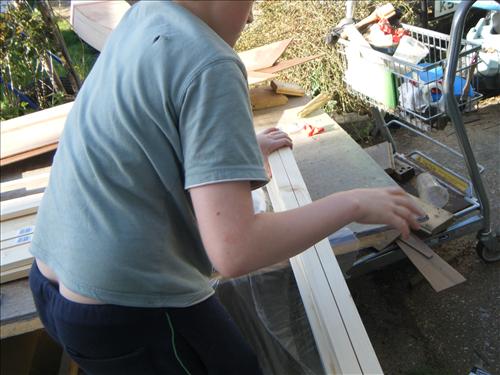 Rick got to do it, not meee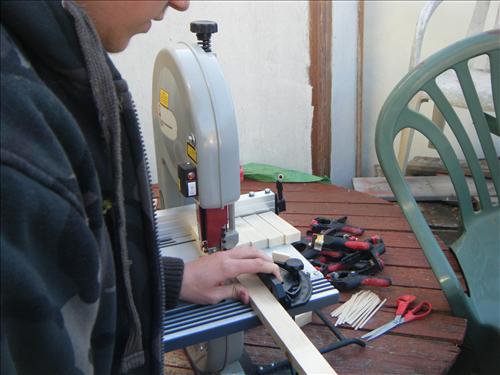 I know what dads been doing...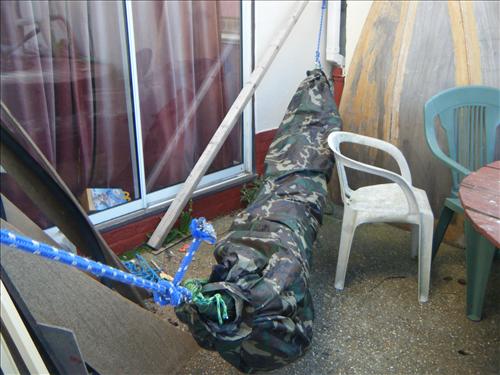 Setting up the blocks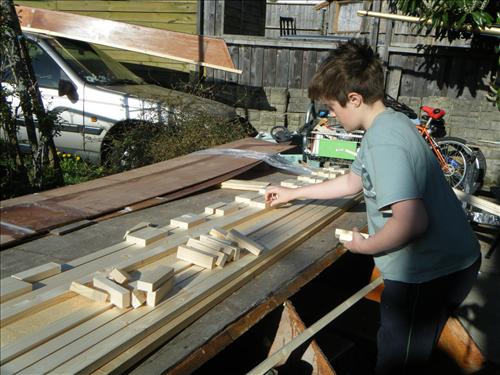 So Im going sailing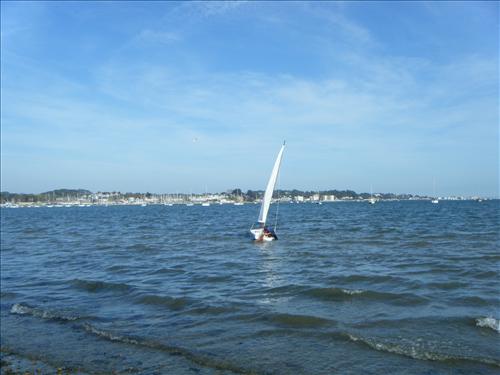 Dinner!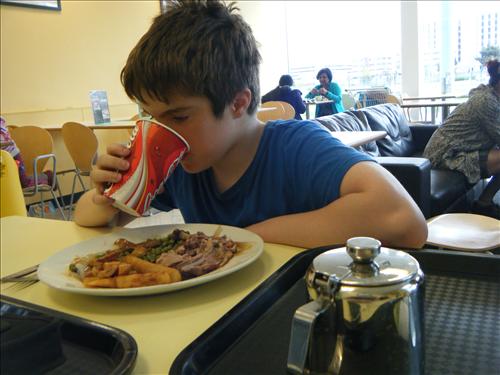 My mum - Happy!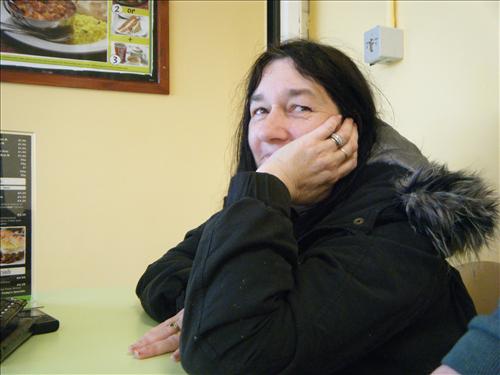 Dads lost another paintbrush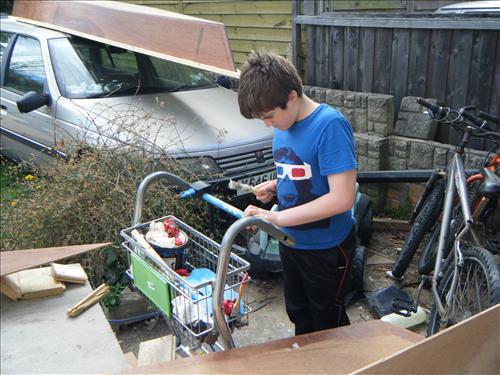 I wetted it and filled the holes after dad ground it, Ricks taping it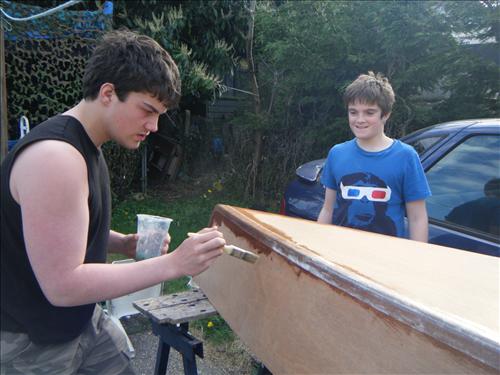 Here is the second one done on the inside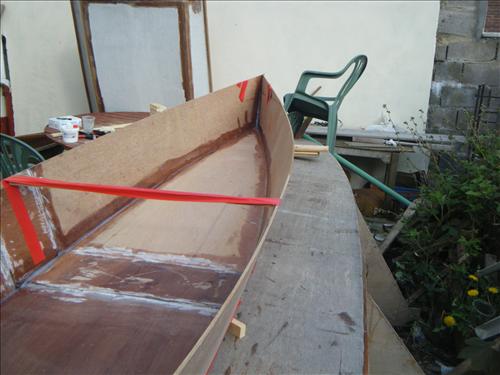 Ive painted the bottom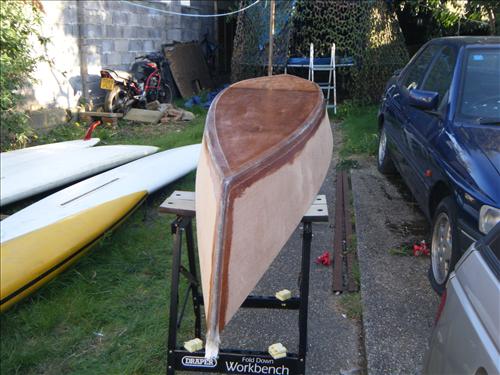 So we went to the Winston Cafe on our bikes.
Dad got left behind.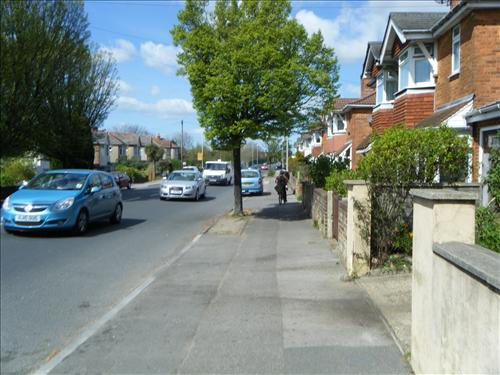 Replacing the roof on the gazebo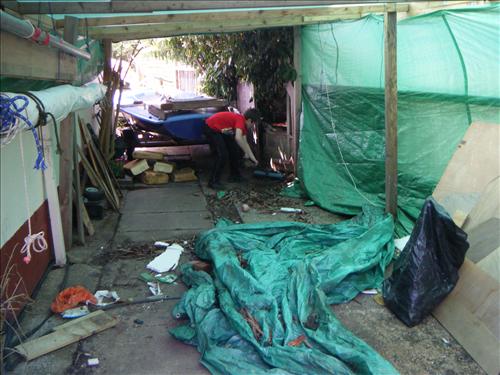 Unfolding it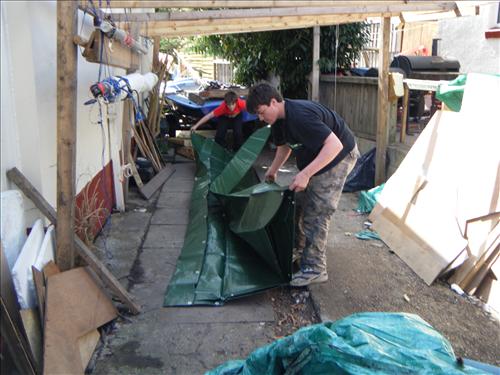 Placing it on there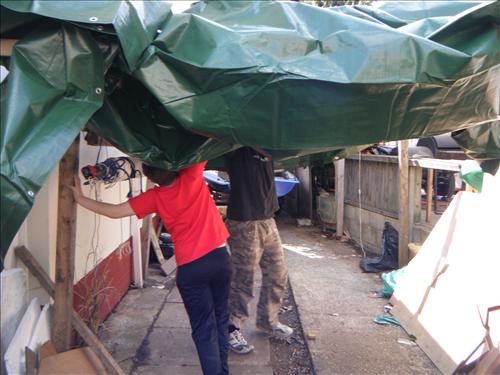 They are not going to get wet now.