Too windy to go boating so we are going paddling instead.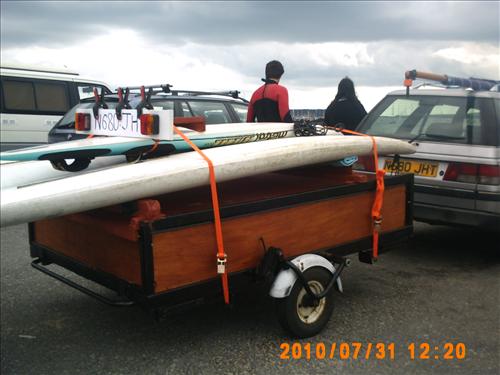 Dad said mum looked like Ozzy Osbourne. Dont know who she is, but Mum hit him.
Paddling stuff in my trailer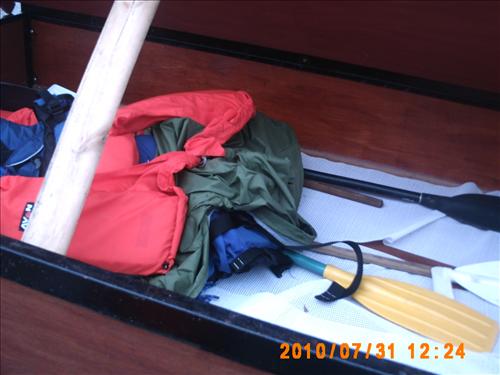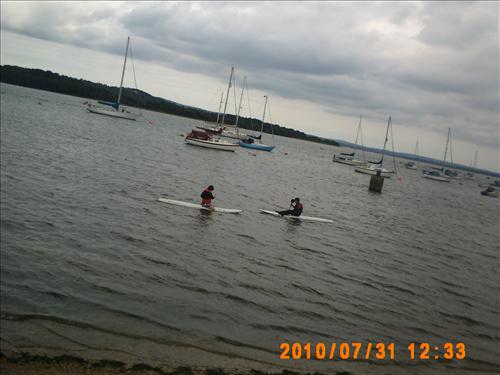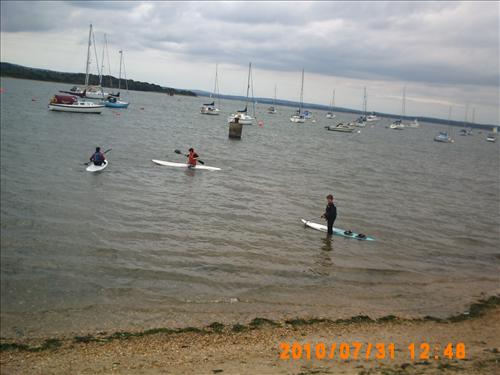 Saw this throwing people out to parachute down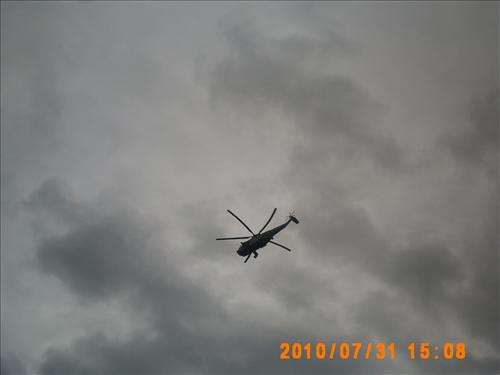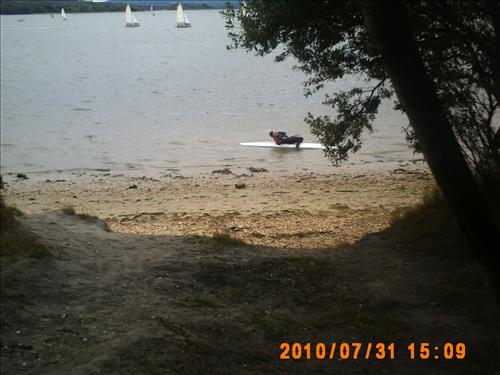 I liked that.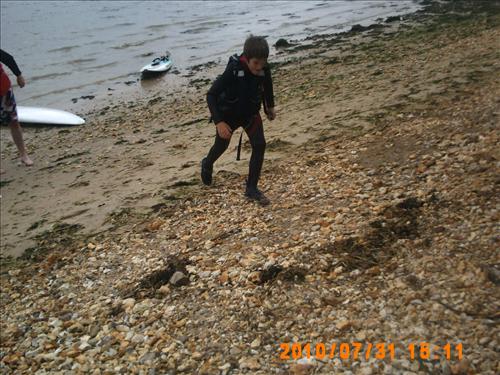 Er... The bit that fell out nearly hit the car behind.
Cant use my trailer again until I get it fixed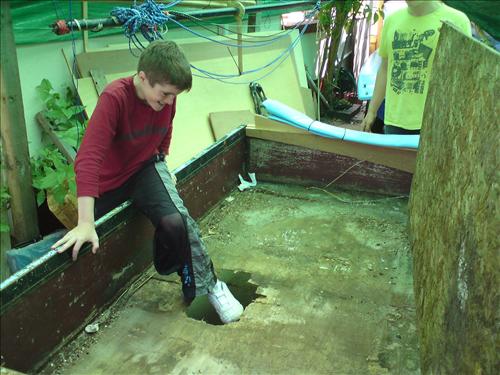 Mrs Lady from next door just asked how many more hammers I have. I told her 9. She walked off grumbling quietly.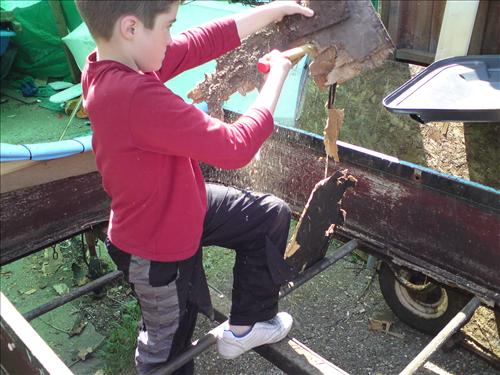 The floor fell out easily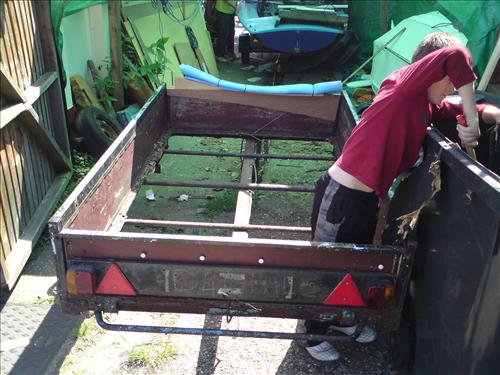 Both ends off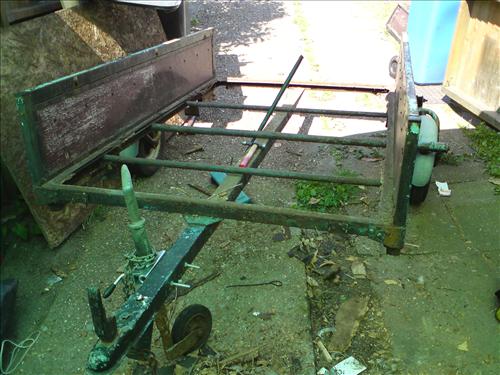 Got dad to grind off the rust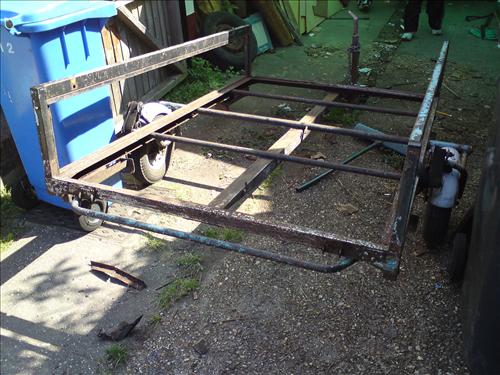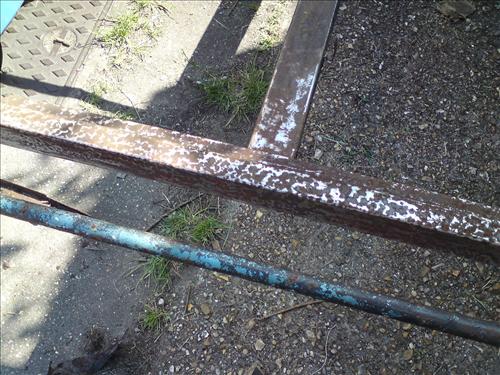 Hammerite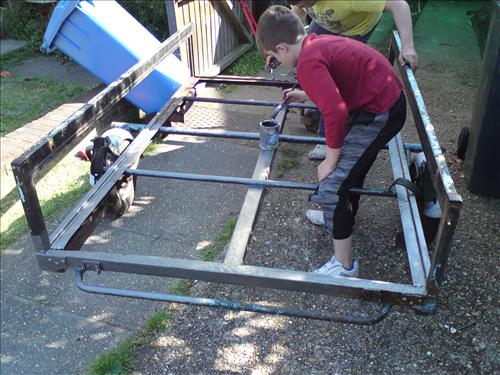 Dad says I must not rub it all back off with my trousers.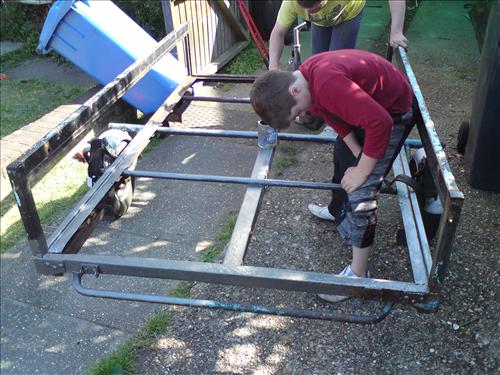 Dad says it needs these, so no hammers.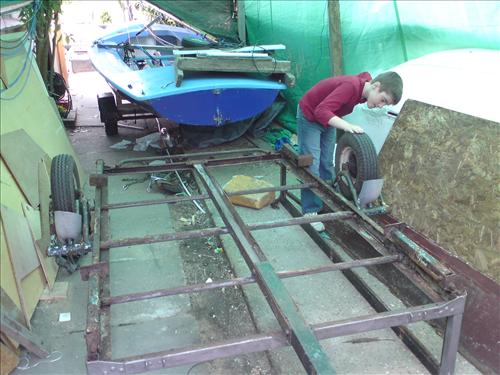 It came off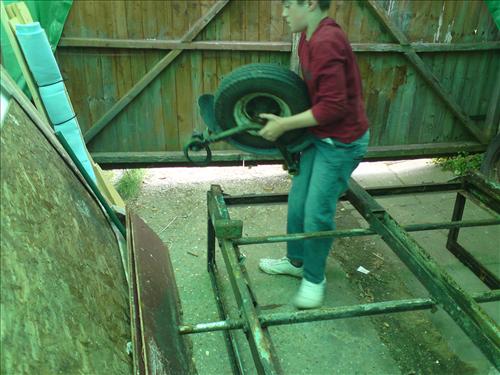 Putting the bolts back in as dad will shriek if he finds any on the floor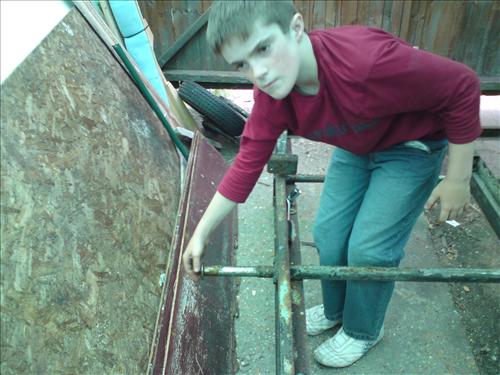 Bitumen paint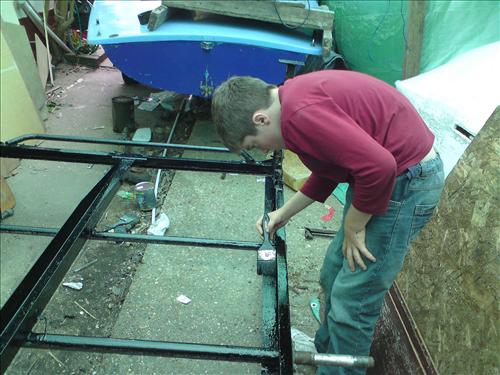 Saw this at the Osprey Nationals. I want to make one!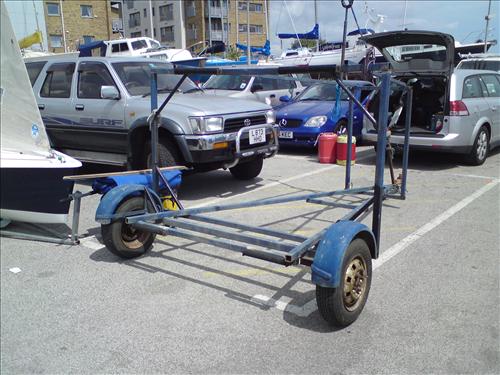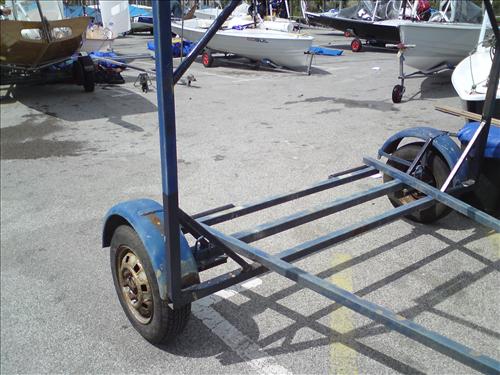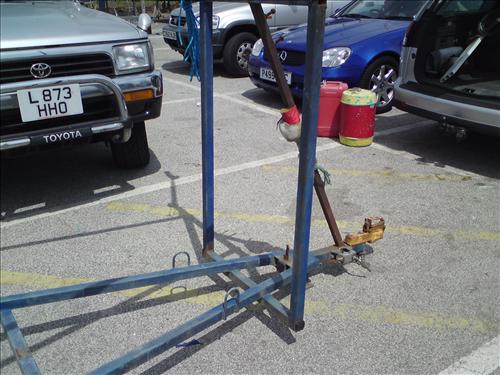 Im going to Harbour Challenge to do some boating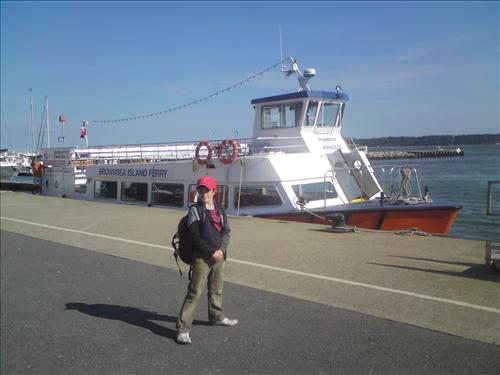 Dad says he slept all day while I was away, but the boat is on the back of the car...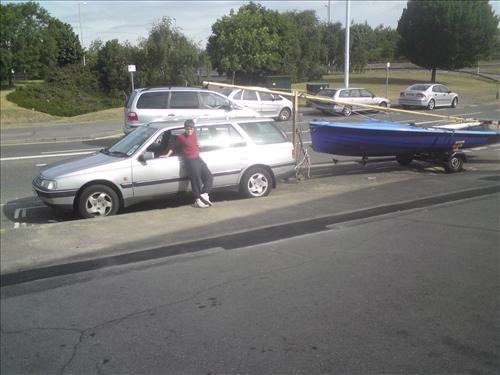 Er... Dont know where the pics are of the base getting fitted or the side
being stripped, but Ive stained it and now Im putting it back together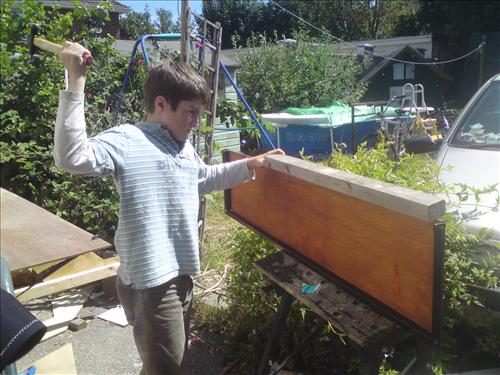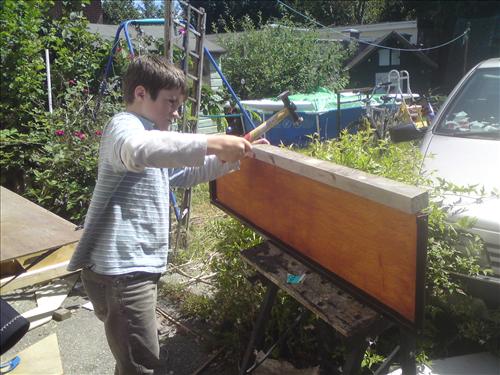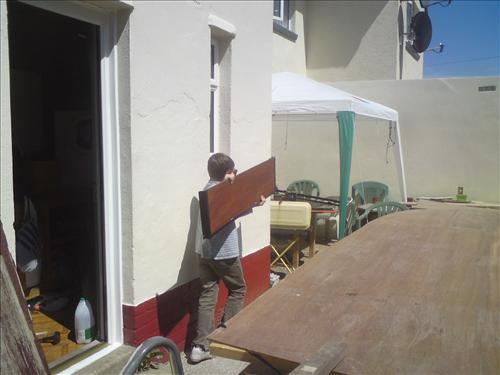 I like this engineering thing. You can measure gaps with it without having
to work out what the numbers are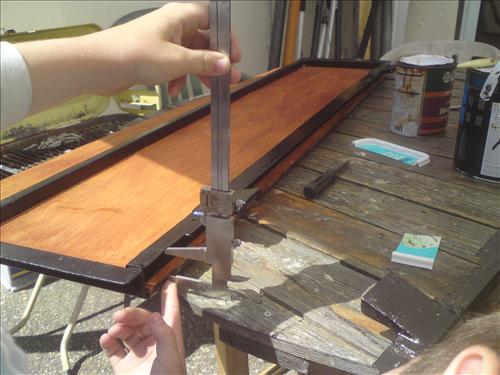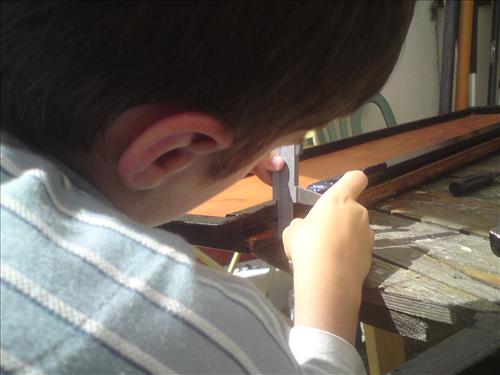 This bit of wood is the right size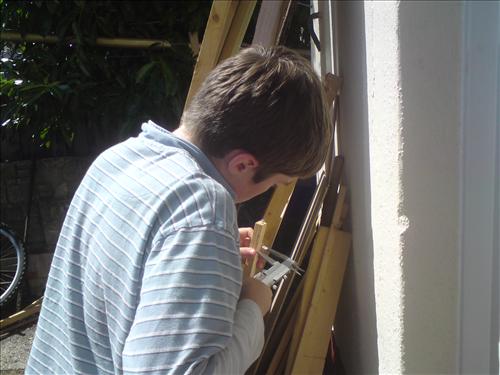 Making sure it doesnt rot and rot my trailer with it
Putting it in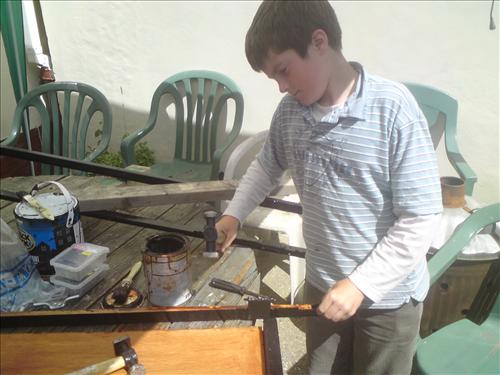 Need thes holes to keep it on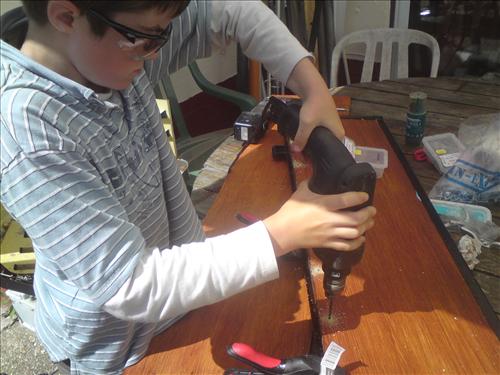 Screws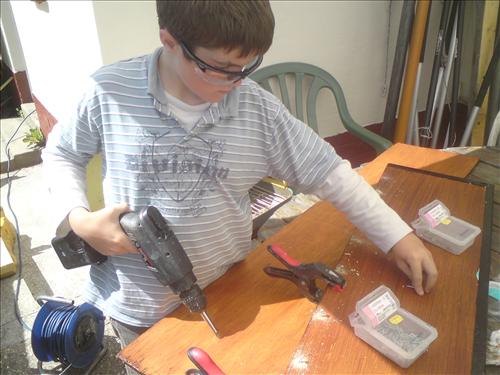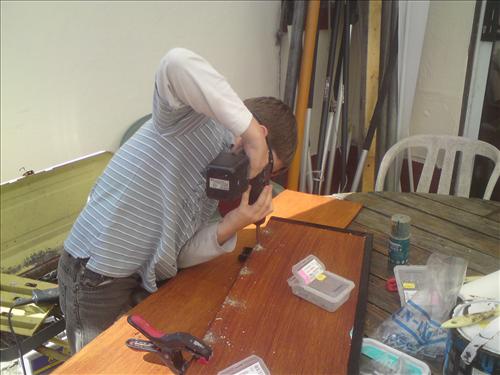 Time to try it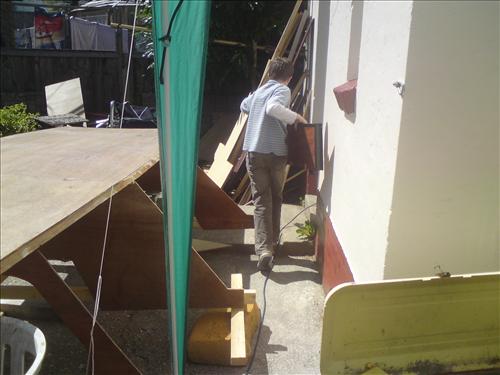 It fits!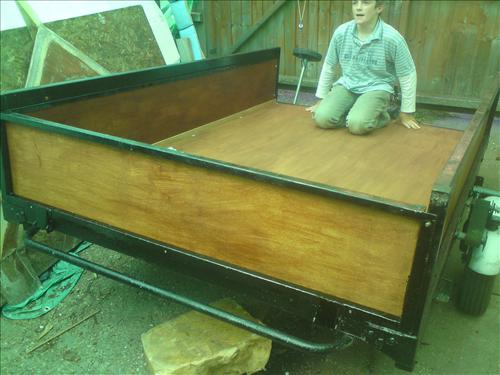 Needed to get rid of some of my old bikes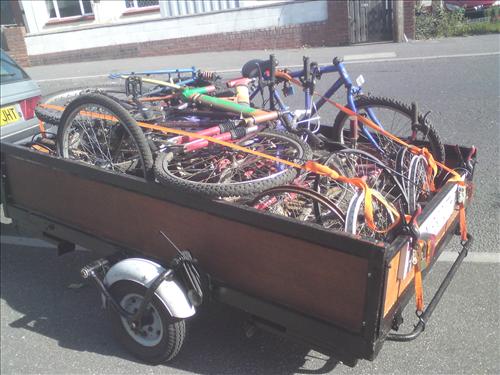 Had to go party!
Tired after all the eating and dancing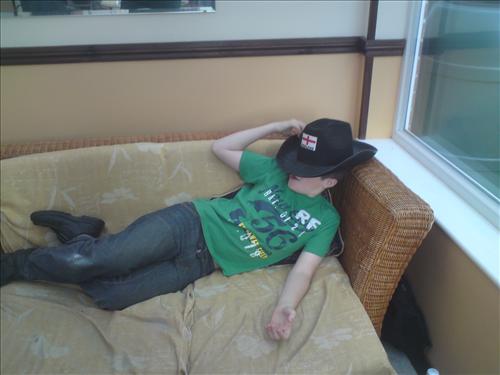 Wonder if I can get wheels for my boat so I can go in there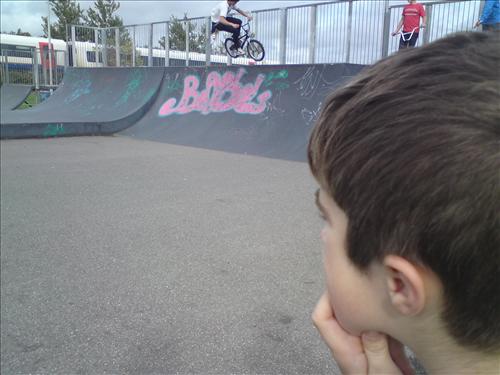 Time to go to the hospital. I want to build a flying bucket so I can fly up to here