This is my favourite tool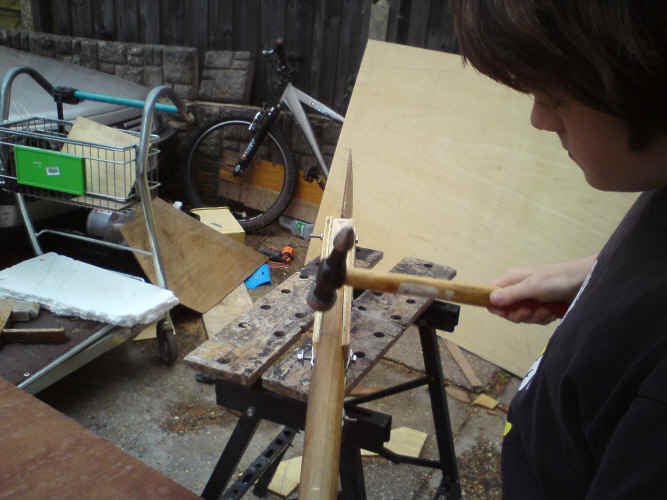 Tightening this to hold it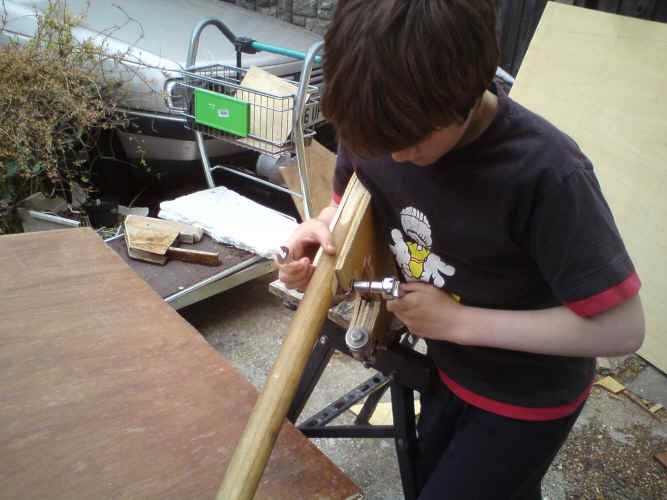 Bending the plate to hold my top pin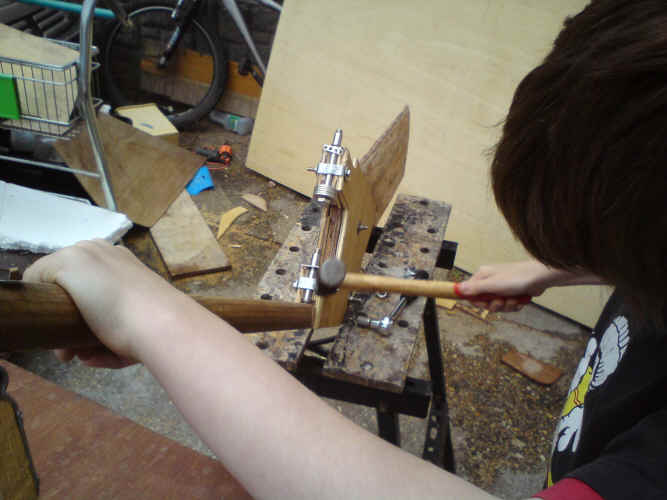 More screws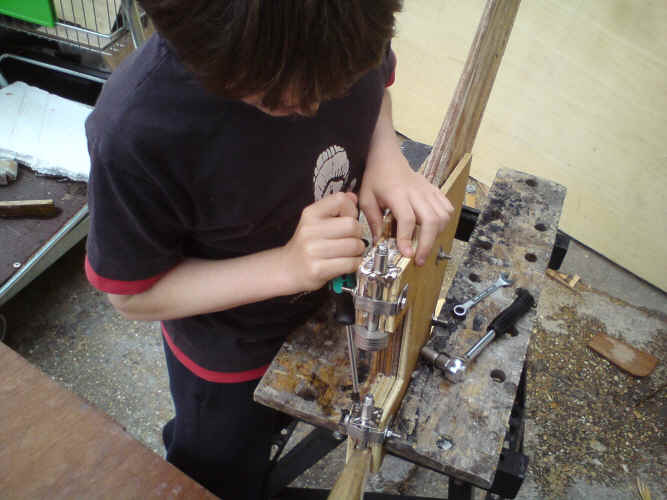 Mrs Lady next door just offered to buy my hammer. I dont know why.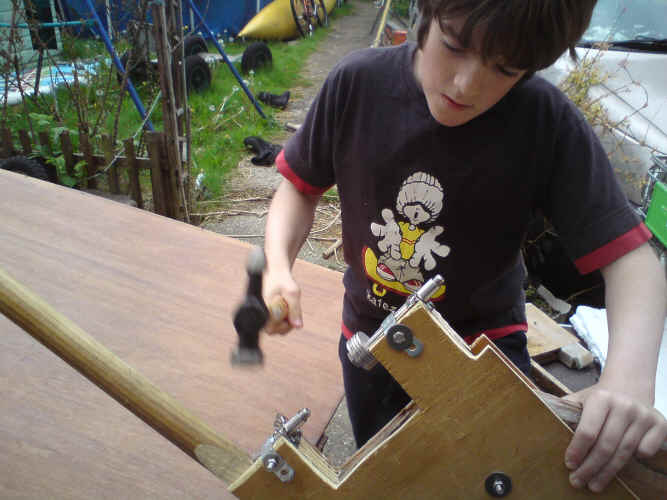 I still have another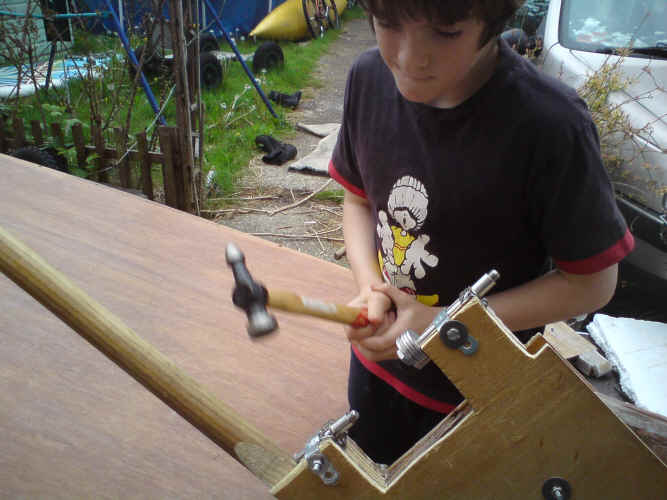 Fixing it in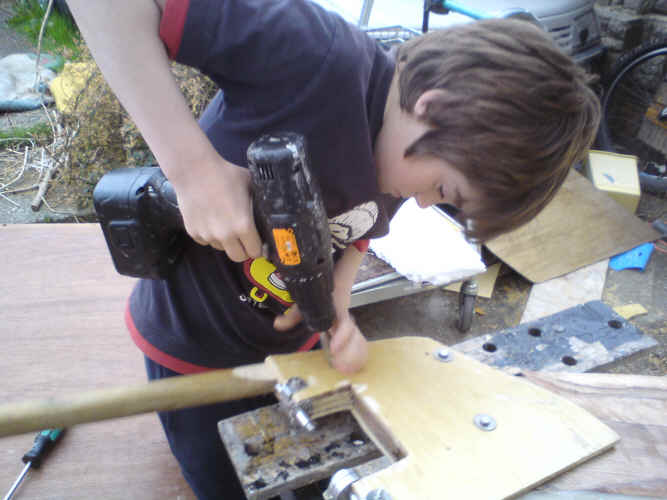 Need some holes to hang it from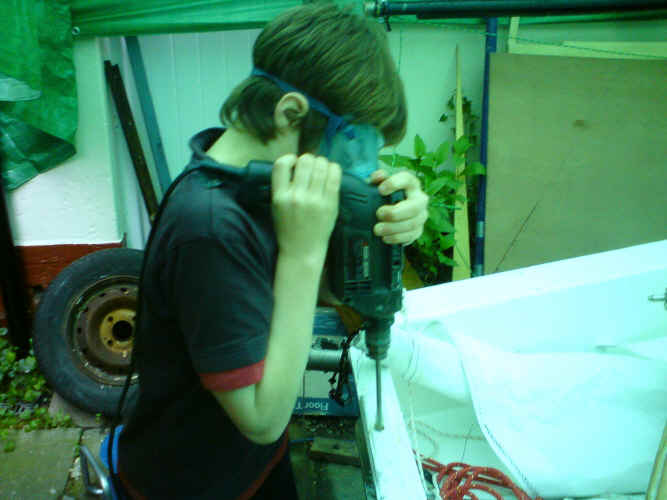 Its sort of on
Got it!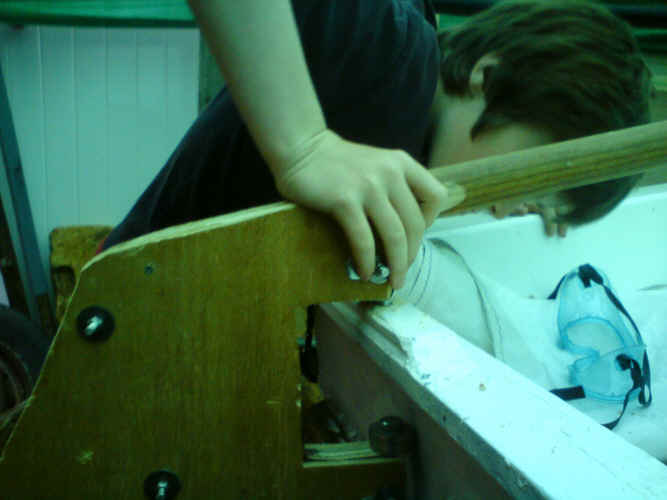 I like!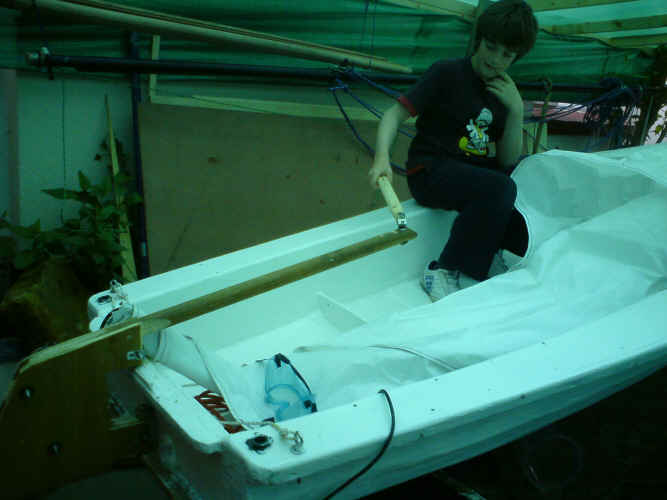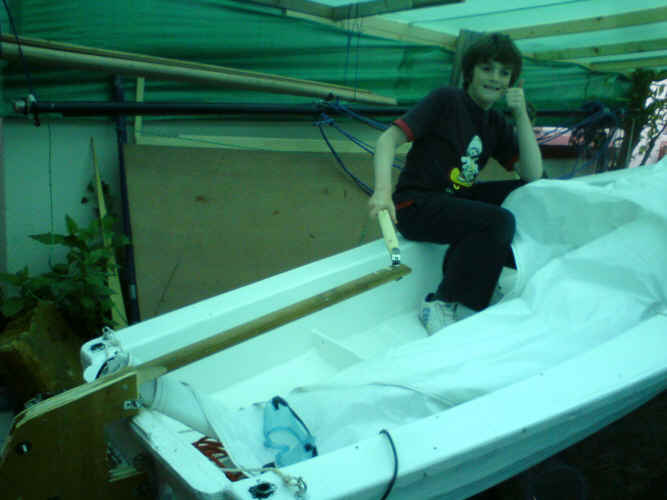 Practicing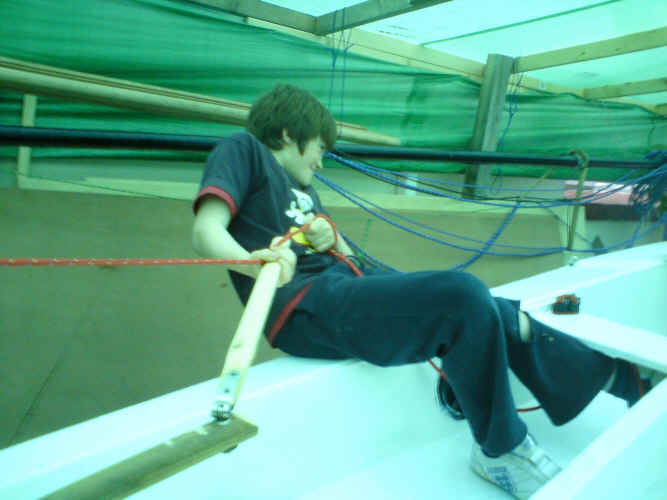 Preparing to tack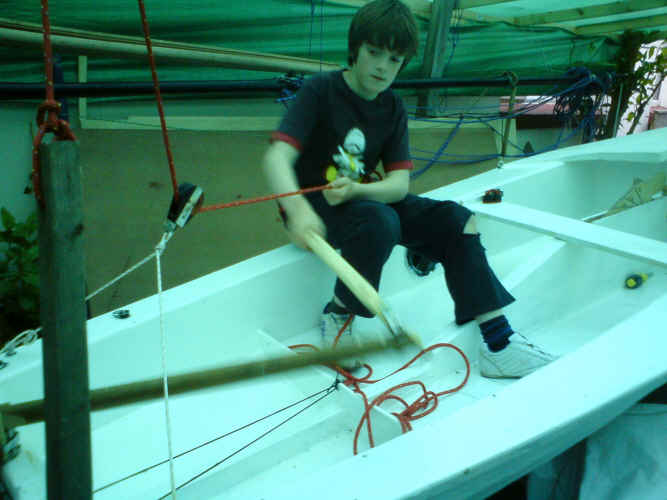 Ducking to miss the boom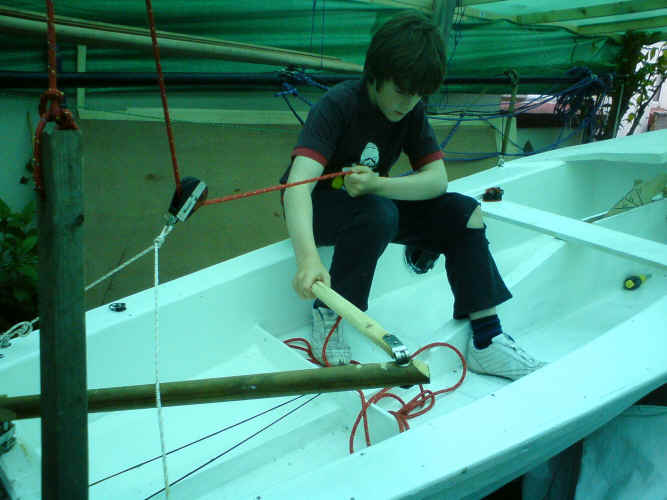 Turning
Across and sorting my hands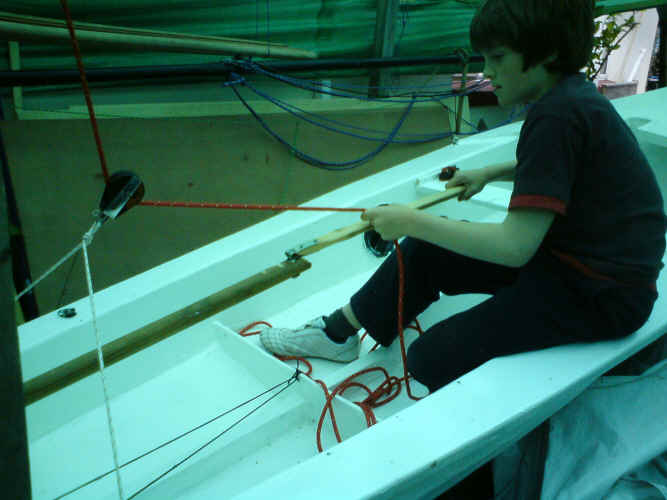 Time to try my new sails!
Brother Paul was going to crew for me...
Paul fell off, so Im by Pottery Pier on Brownsea. I think I might hit a ferry
I missed it - just!
It wasnt me that hit a buoy and swore, it was Paul driving dad!
Its very fast and very wobbly, but Im in front!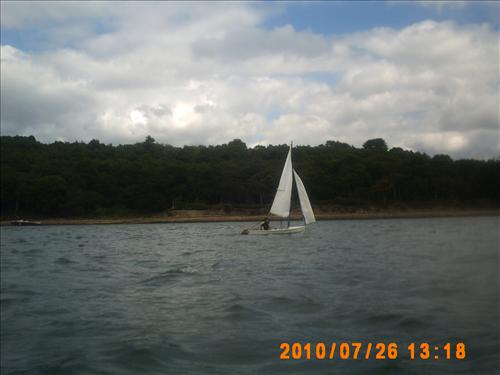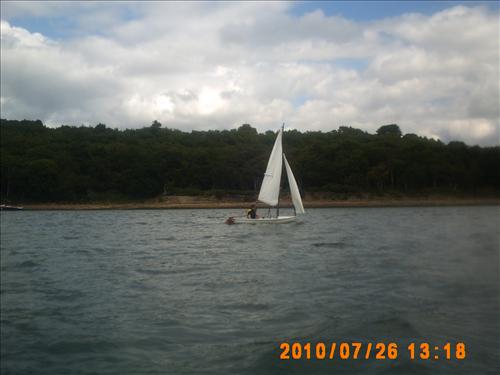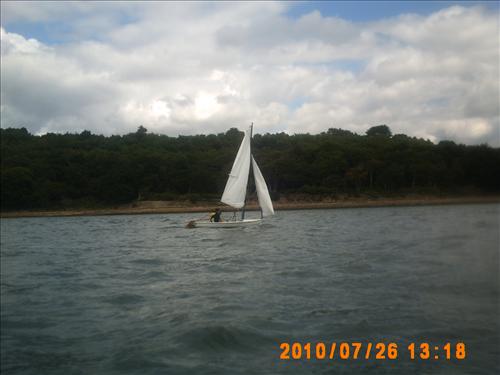 Its getting more windy! Too much.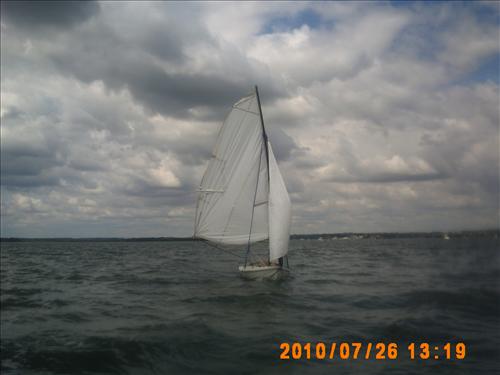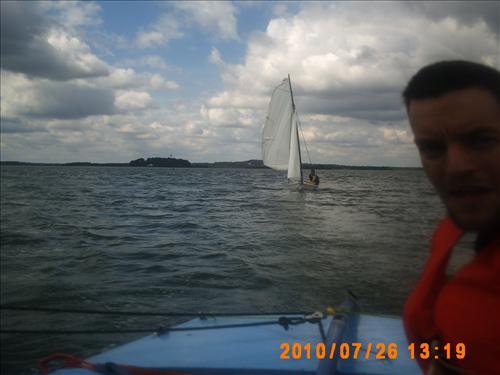 I gybed badly and pitchpoled and broke my boat.
Now I just want to get off.
Sailing to Goathorn point with my broken rigging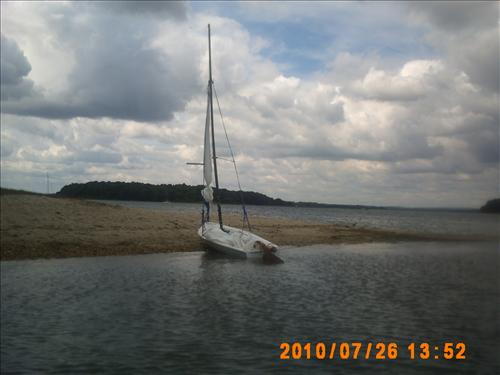 Its broke one of my spreaders and made me shake.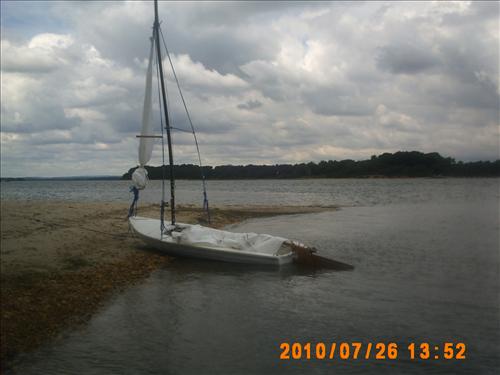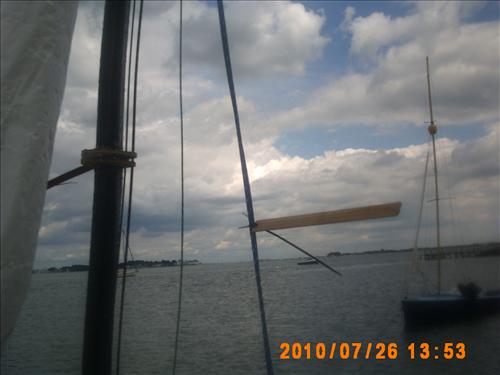 Jaffa cakes help, but I dont want to sail it again. Going to get dad to tow me.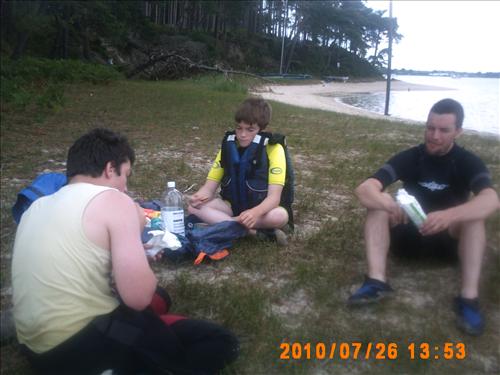 I went exploring while they cleared up and found a seal!
Making a new batton pocket as that got ripped off my sail too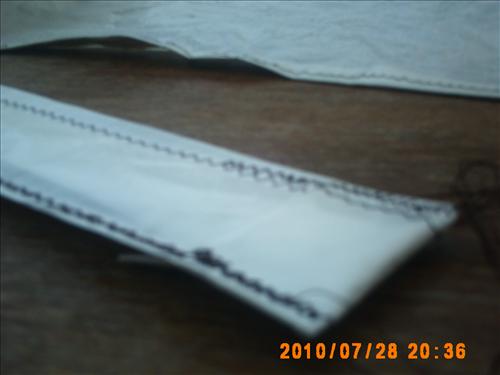 Fixing my sail again