Hate cutting with this as it kicks when it cuts through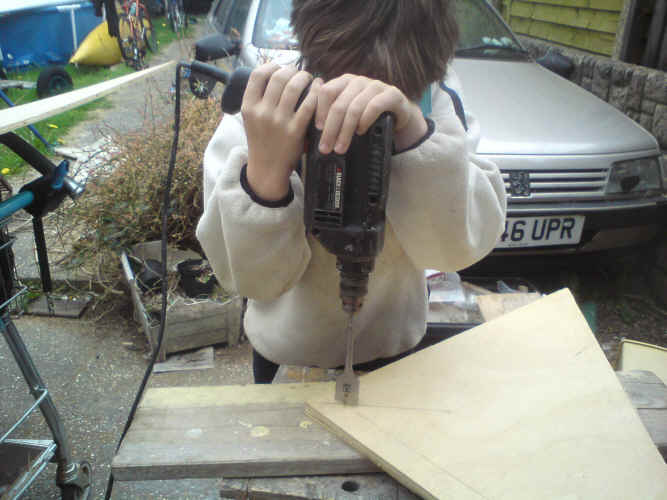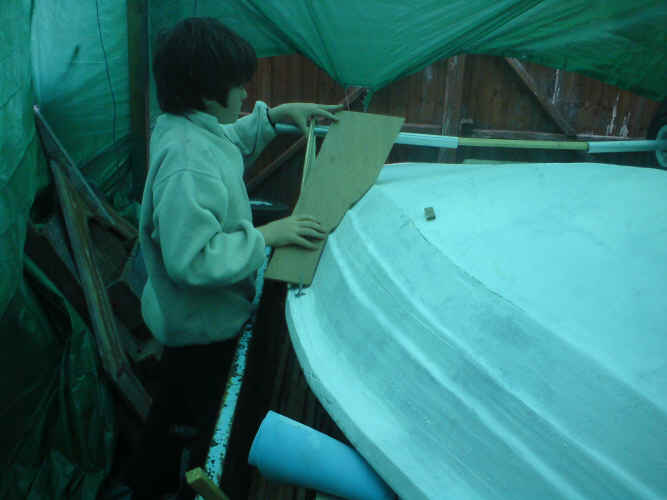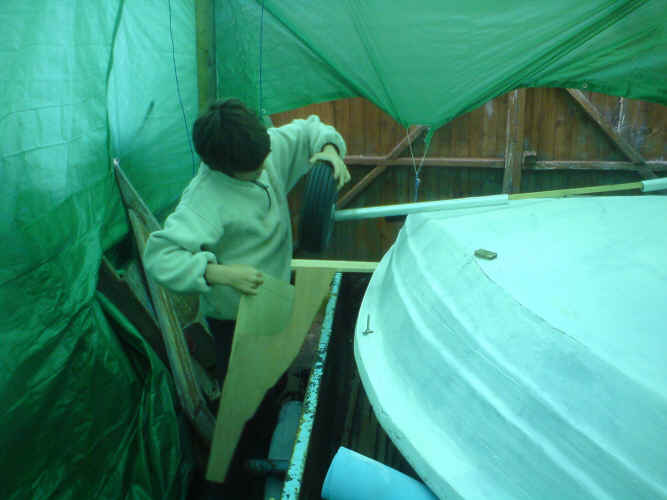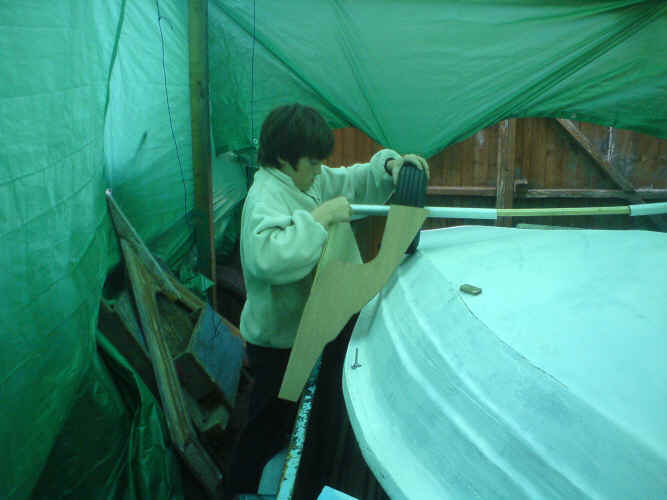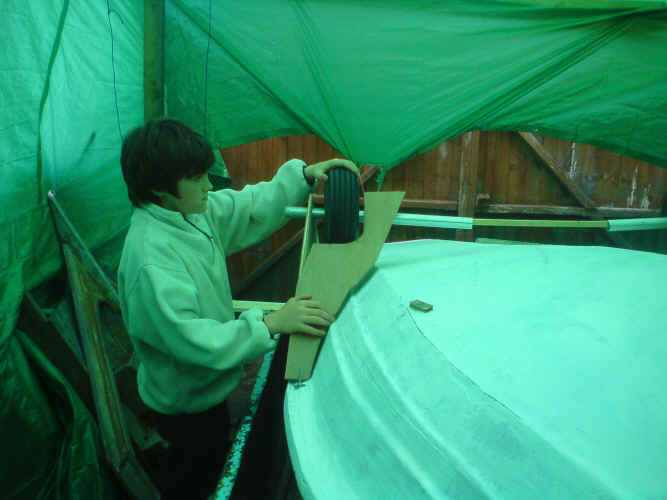 Dont like it. Not going any further with it.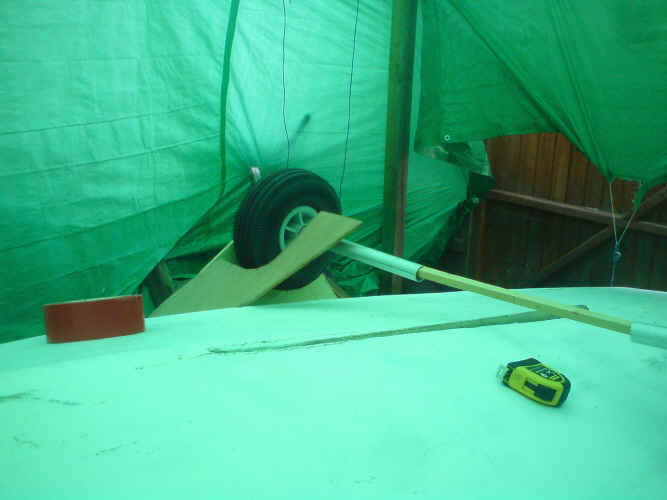 Sailing a picco in Poole Park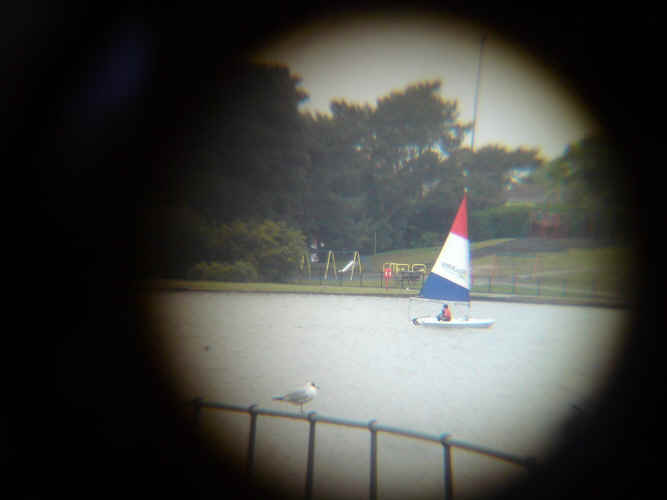 Making a model to work out how to get the boat to work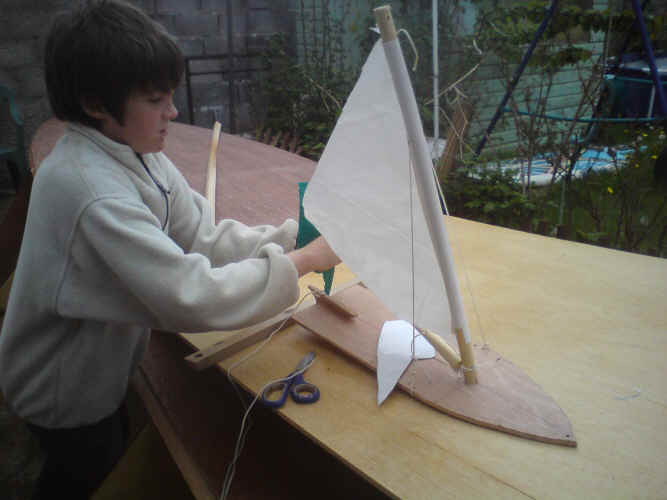 Making the pastry for some pies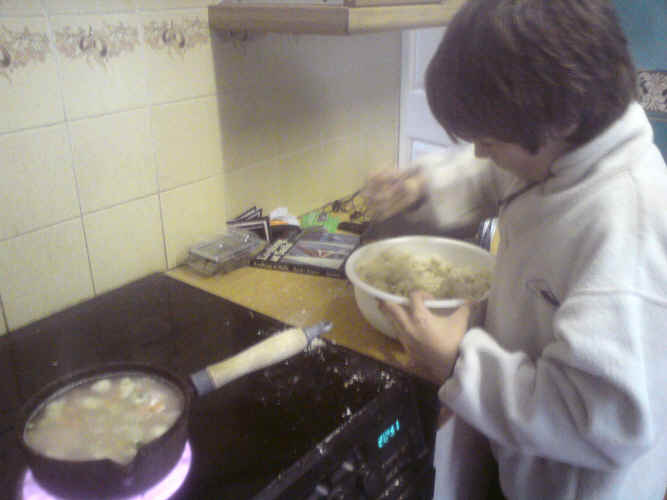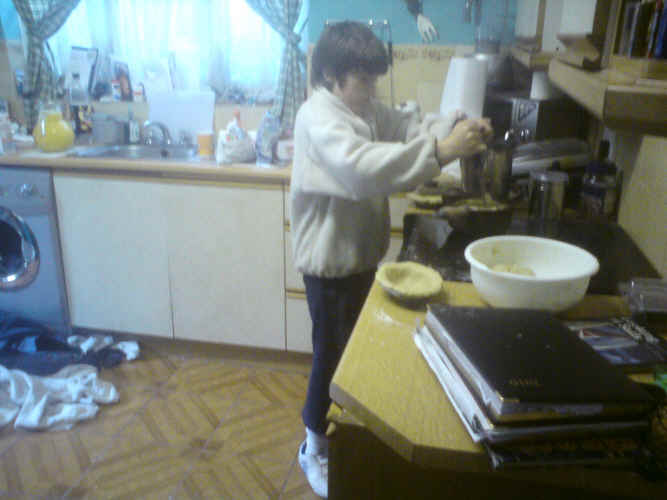 Cases done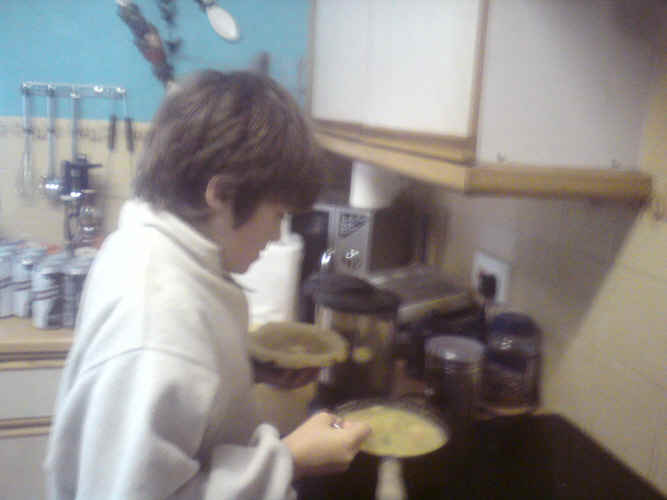 Filling them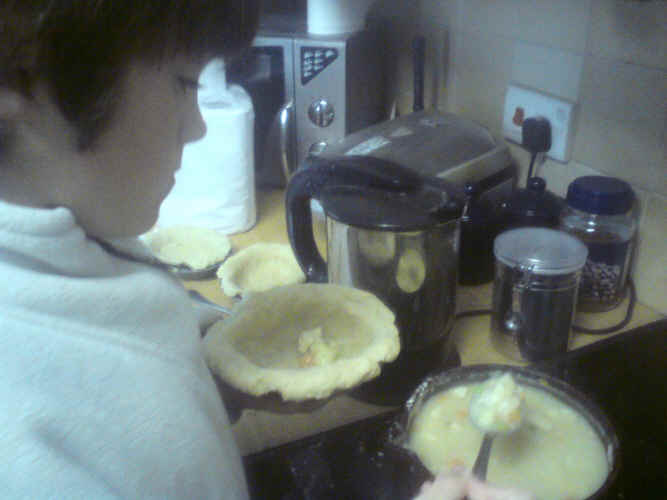 Mr Clean from Sailing Anarchy in America finally came to see me!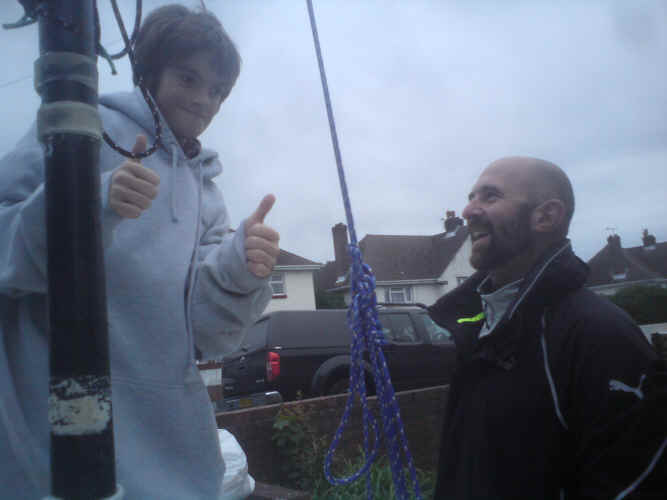 He liked my boat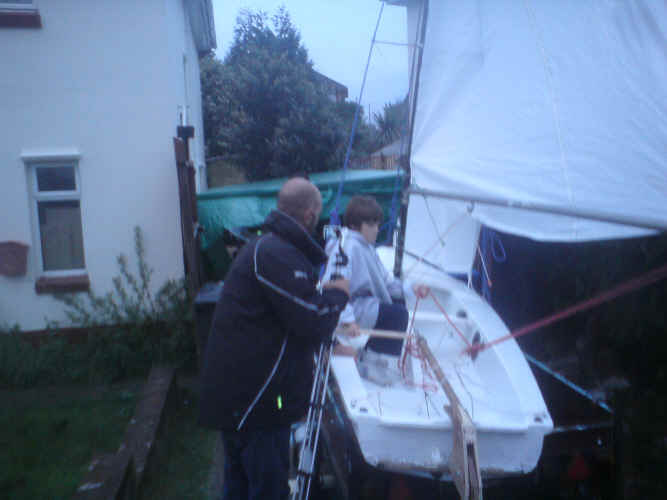 He liked my pies too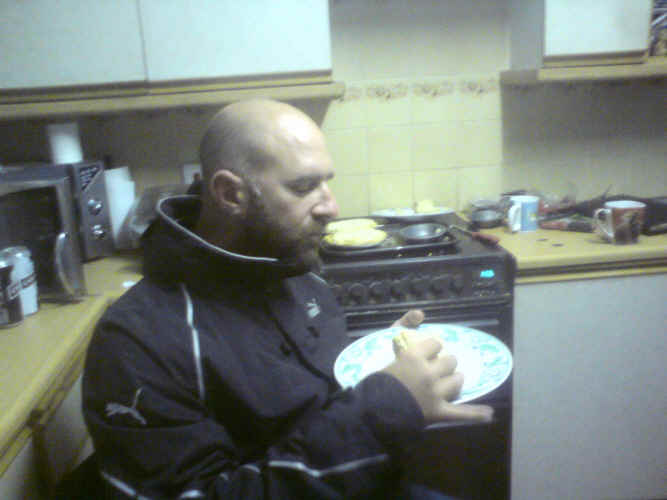 He gave me this Sailing Anarchy jacket. Its a bit big!
Testing wind at 70 mph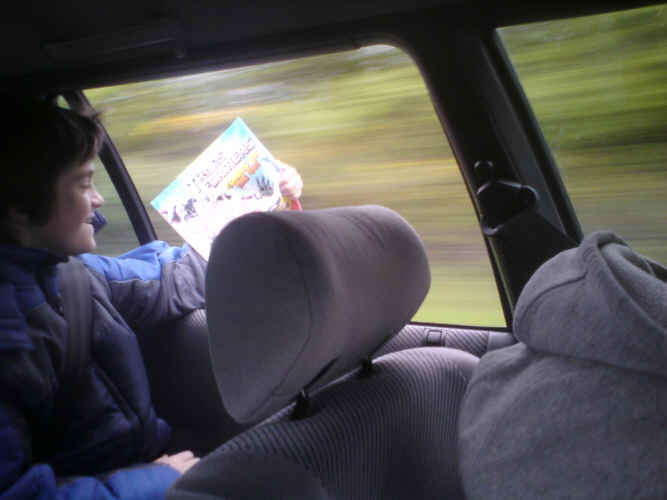 Need to make a new stock as dad sawed chunks off my old one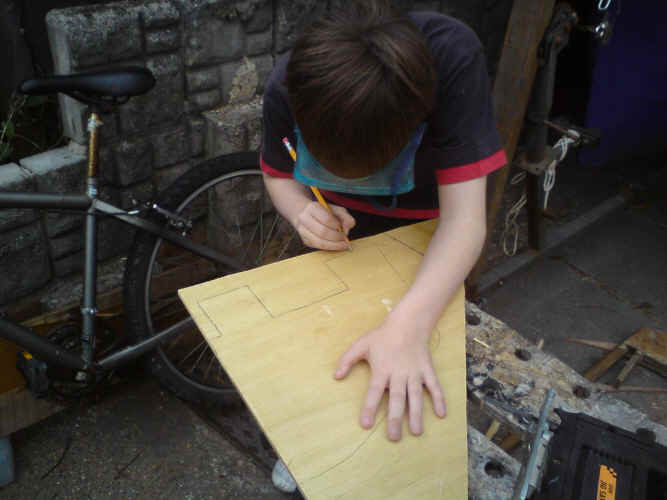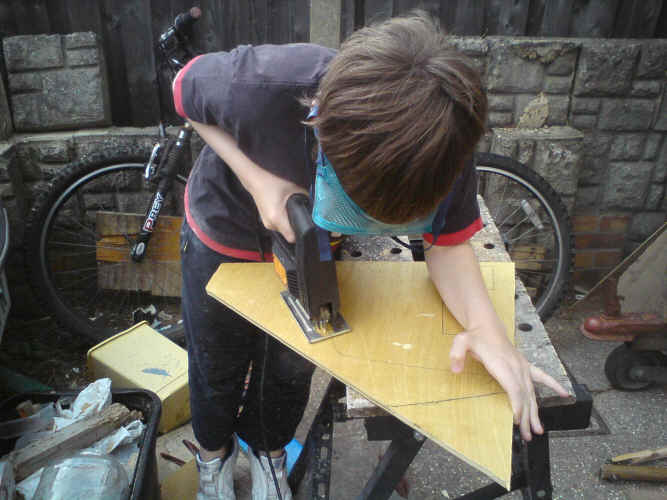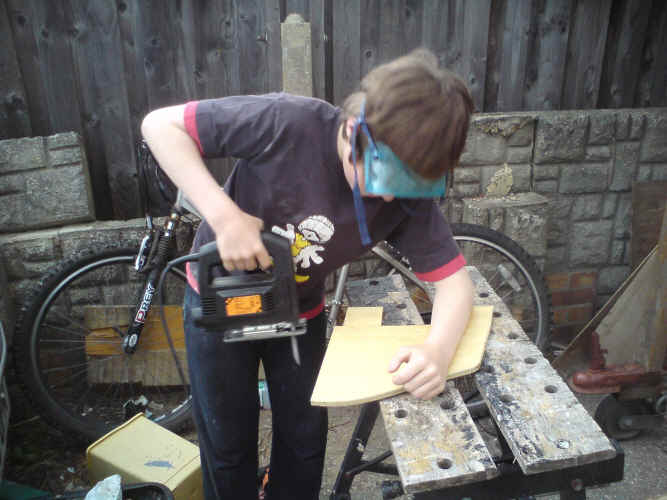 Still havent found the rule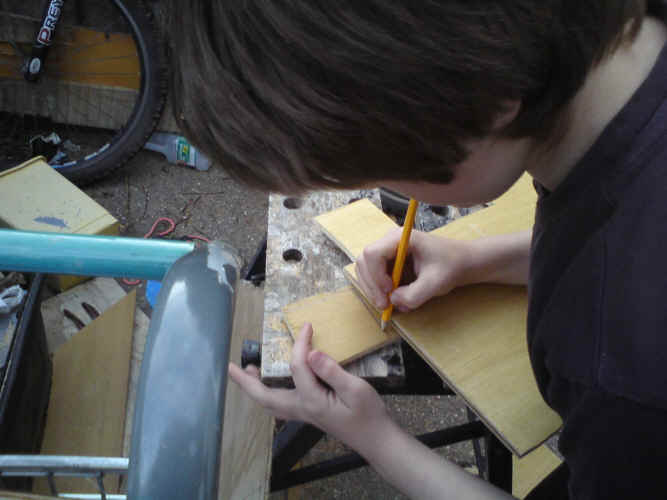 Clamping it together with microfibres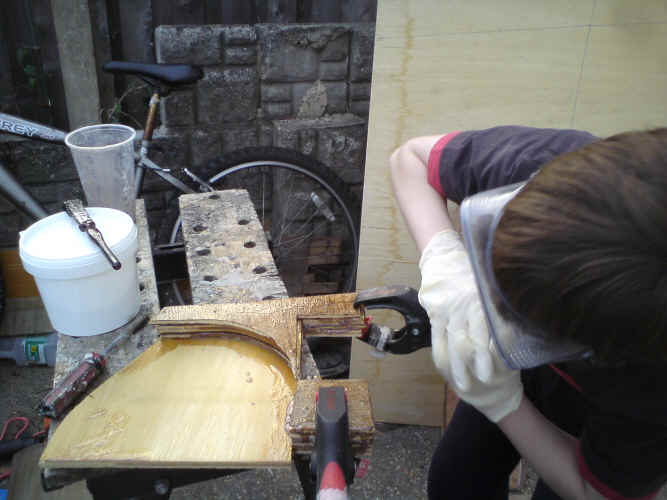 Need a bearing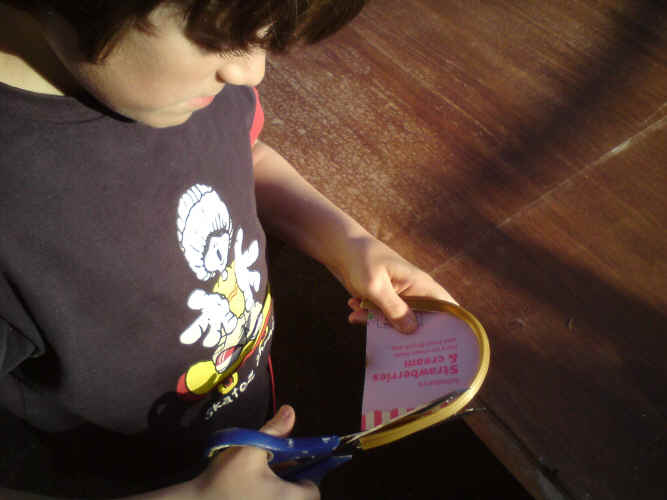 I dont know how the holes got in the table. Woodworm, I think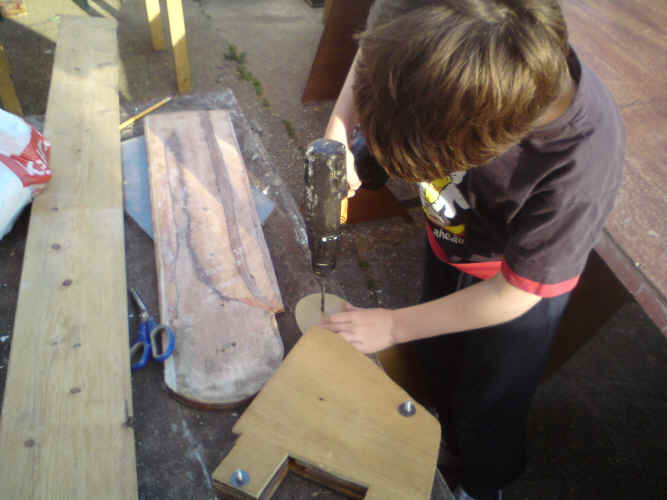 Other side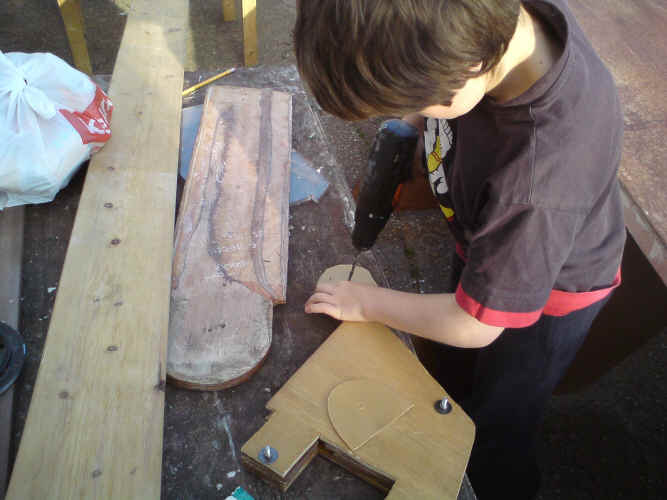 Bolting it together. Blue one is off DaRiEd.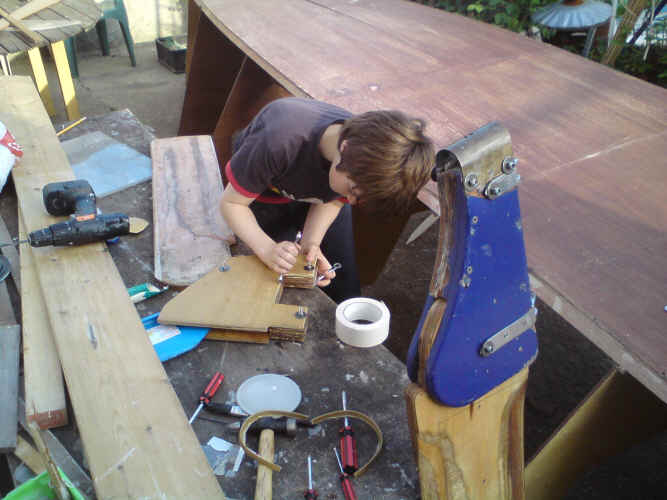 Some carpet tape to stop it slipping out