Waiting for Mr Clean from Sailing Anarchy to come visit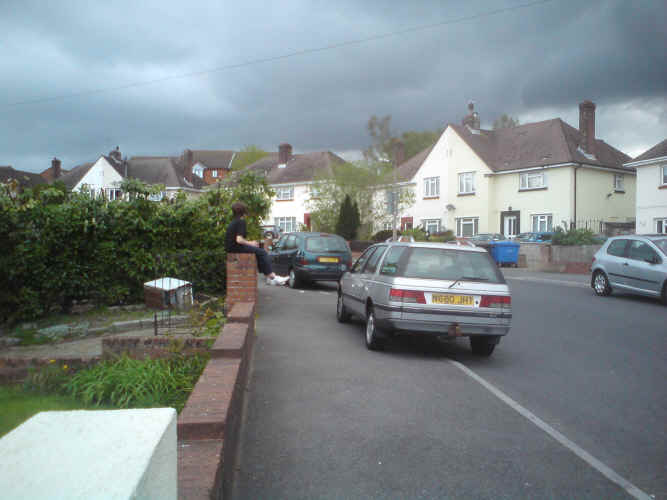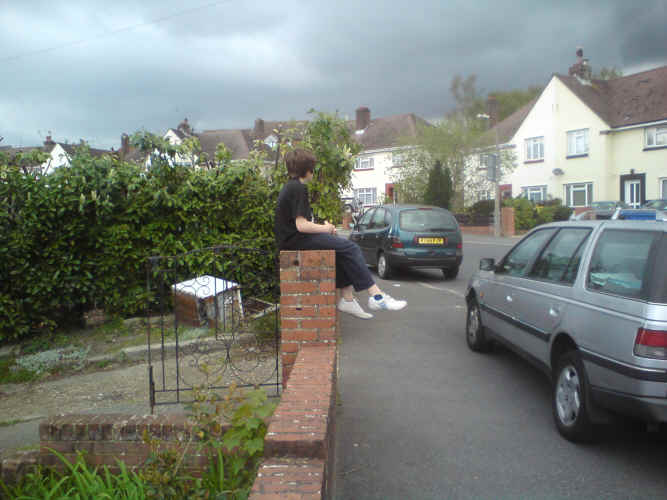 I cooked him a ham, pineapple and winegum pizza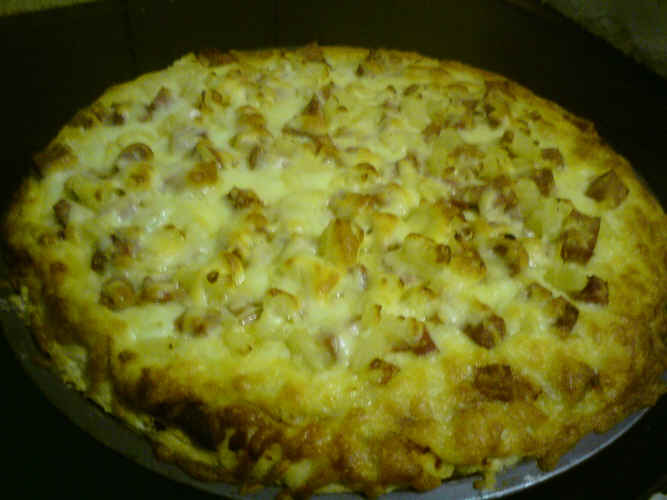 He didnt arrive so I had to eat it.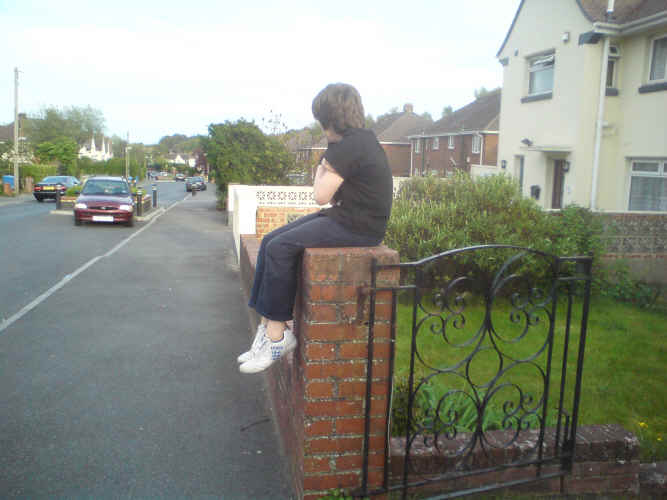 Cleaning my deck joints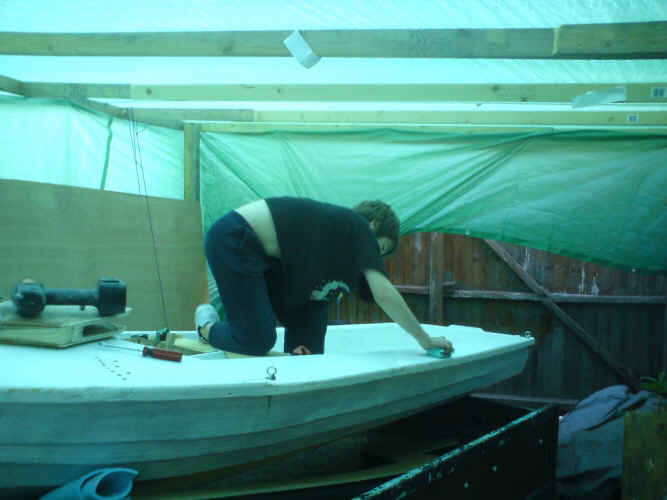 Microfibring my rudder again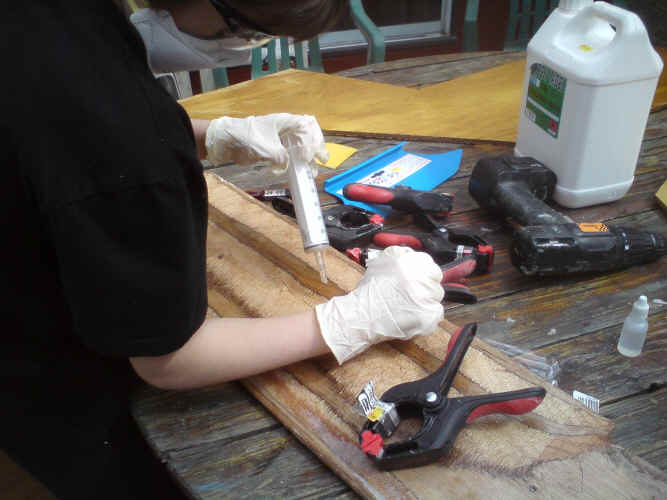 Bagging it so it doesnt leak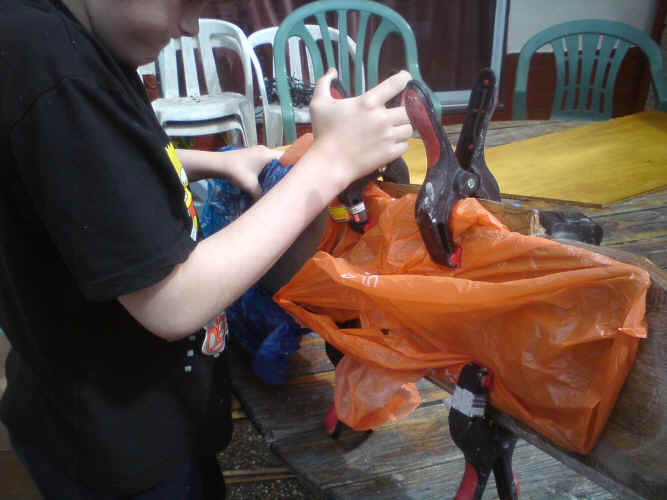 Waiting for the microfibres to set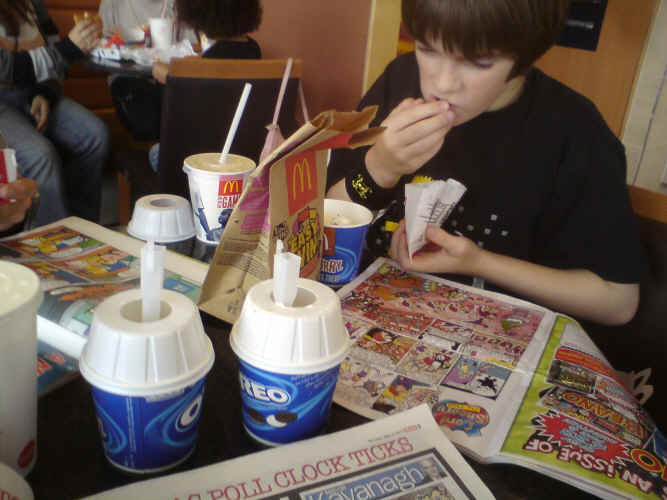 I think the silocone is in the right place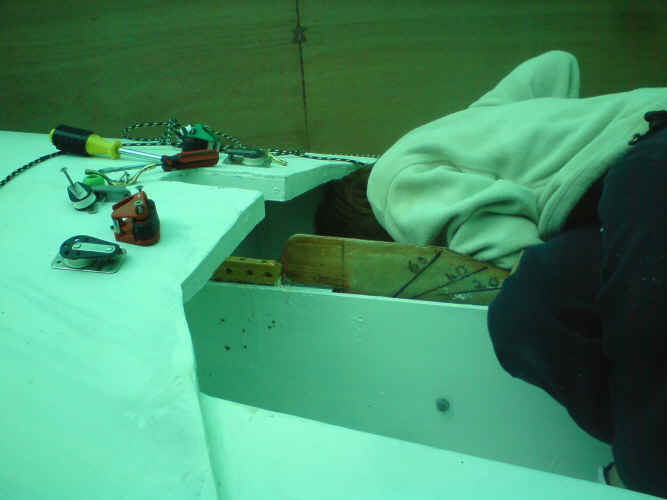 Dads new paint and brushes!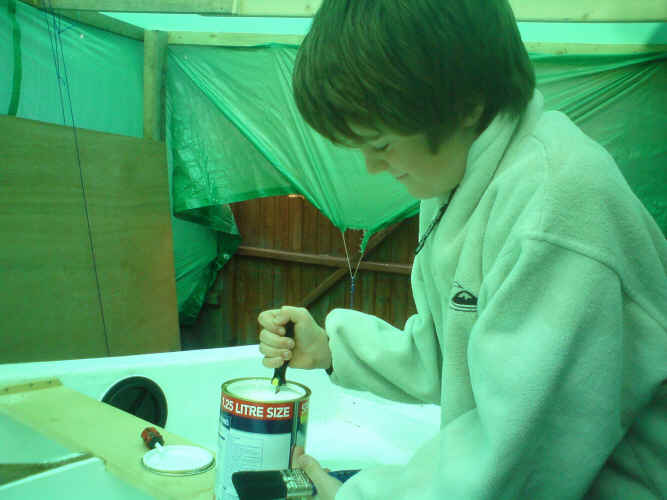 Wassnt me that did his screwdriver again!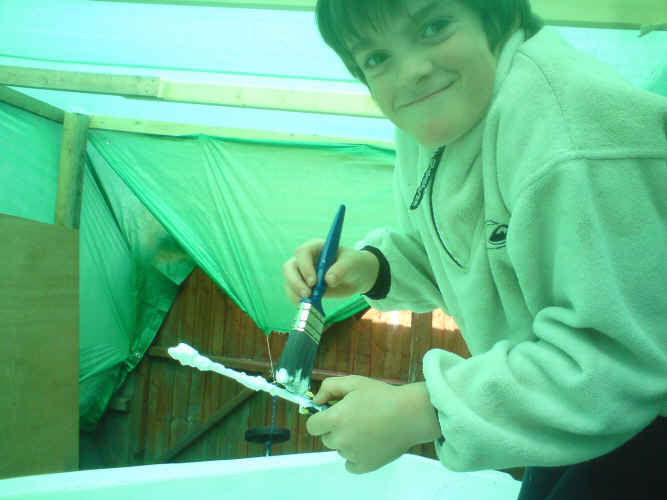 Dad found the screwdriver so I got to cook dinner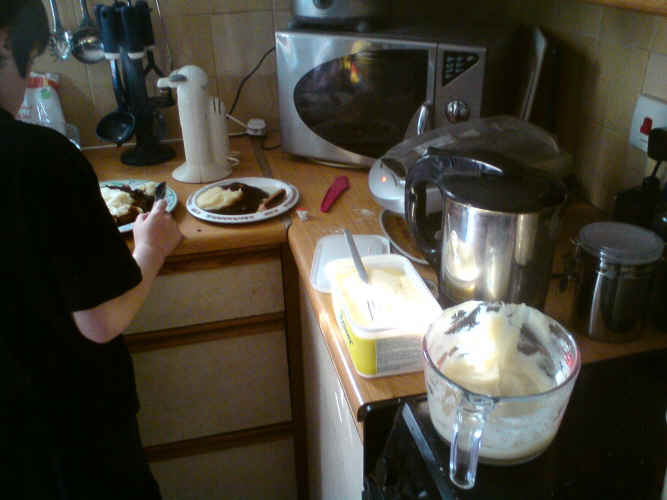 Wheels in a frame for my launch trolley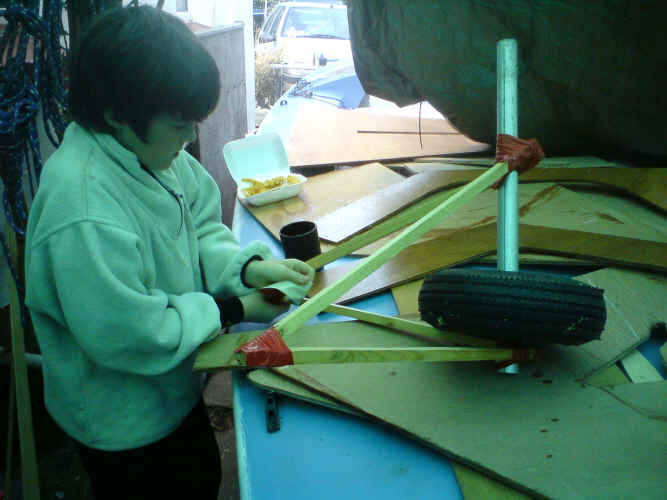 Im duct taping it together while I work out what I want.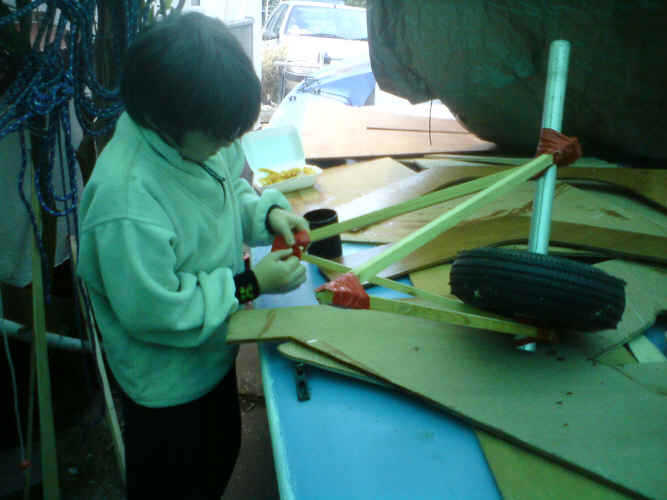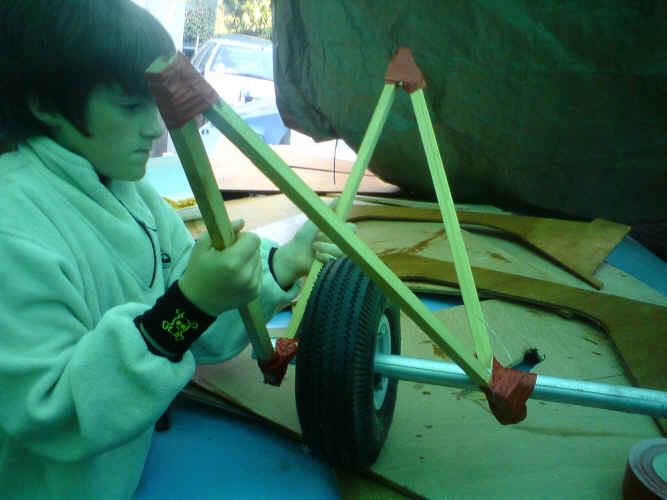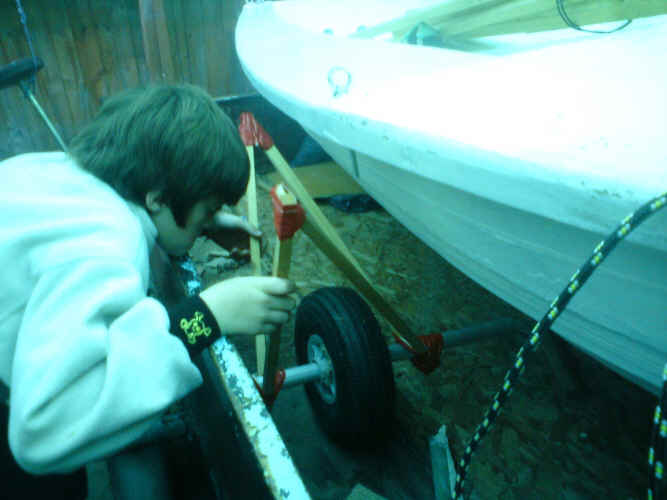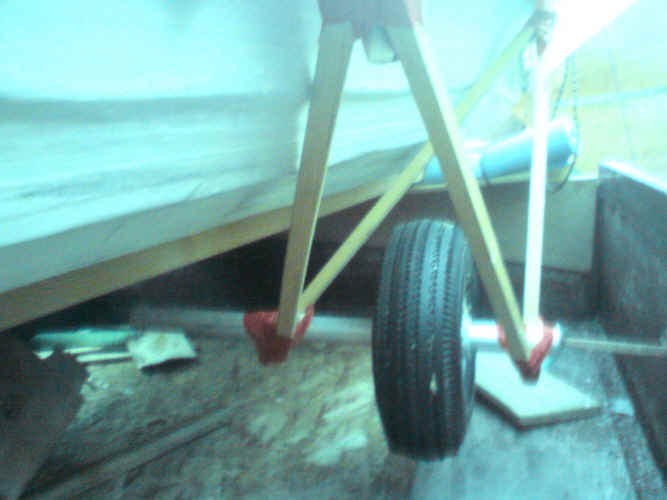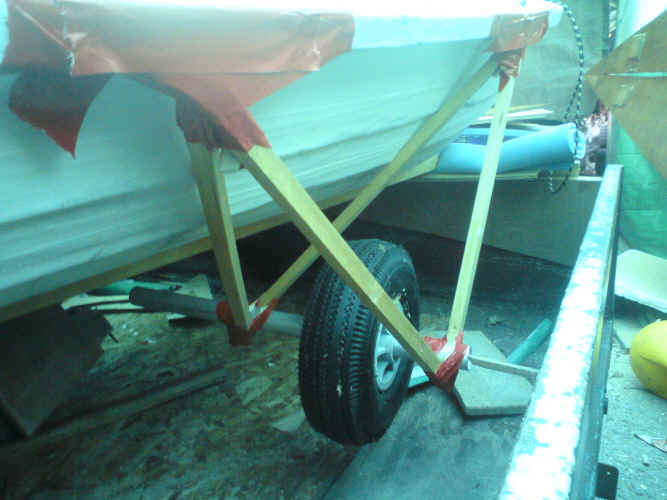 These people came to take pics of me for a dinghy magazine that I talked to at the London boat show.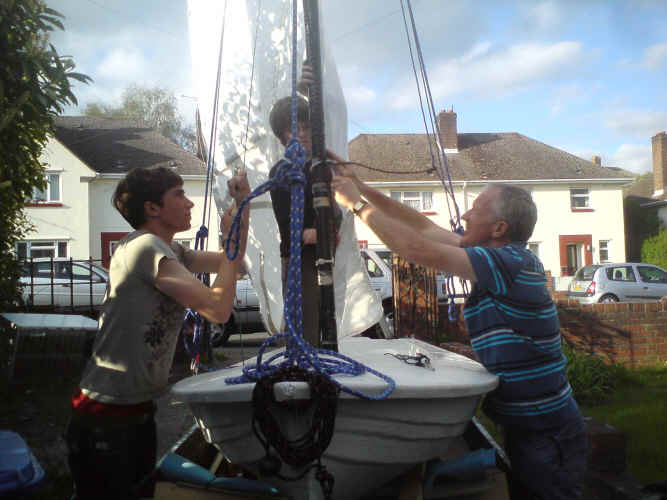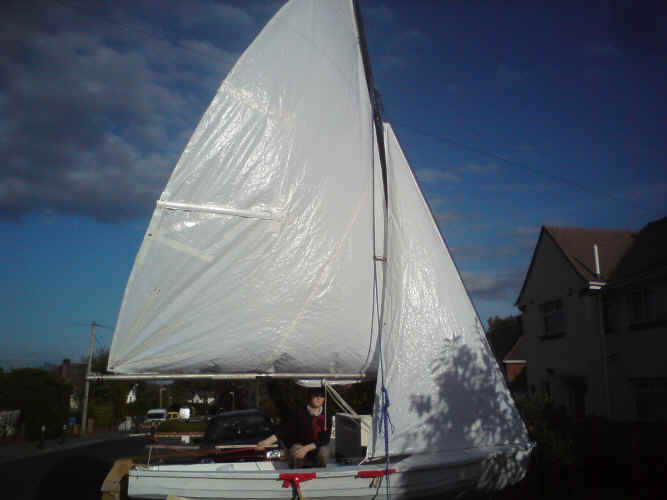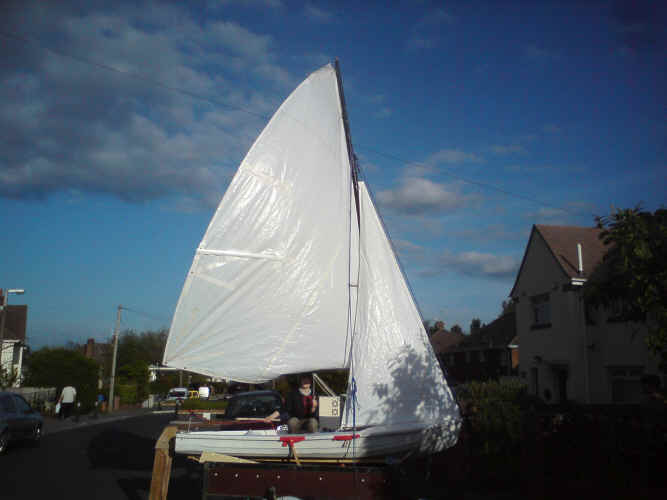 The bearings will rot so Im hammering them out with dads nice new screwdriver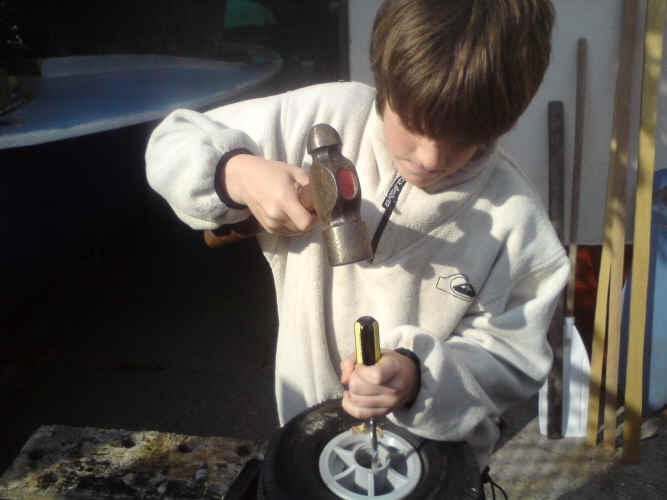 Measuring it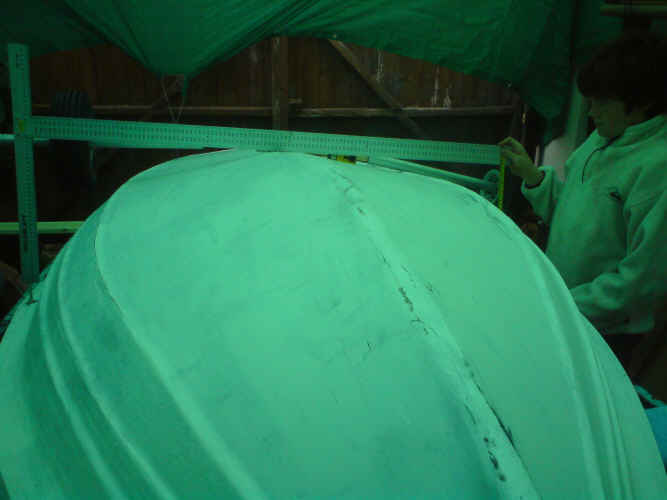 Making brackets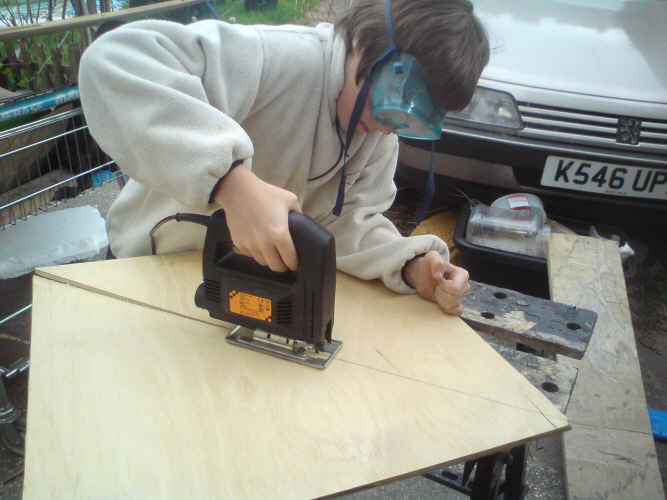 Lost the rule