It was a snake and it went that way!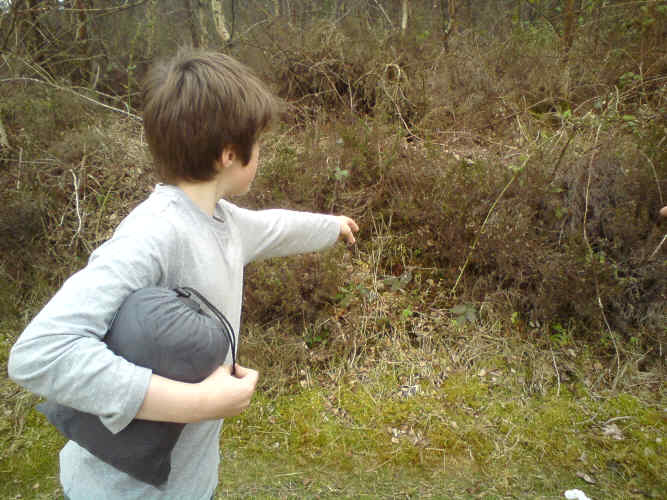 So Im going to hide up here with my hammock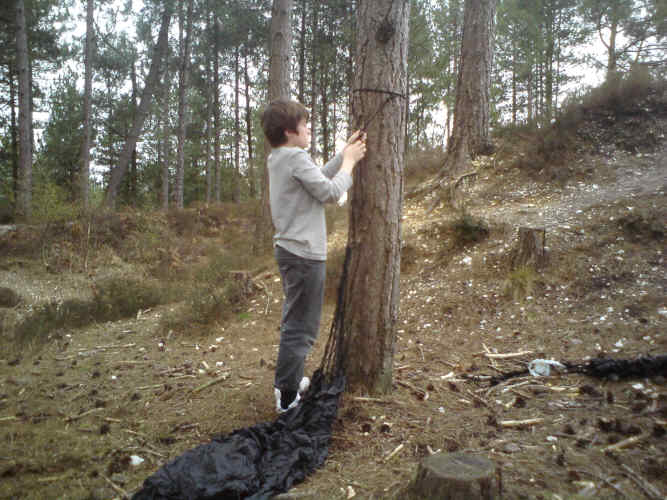 Dad cheated and got his up first..
If I pull this..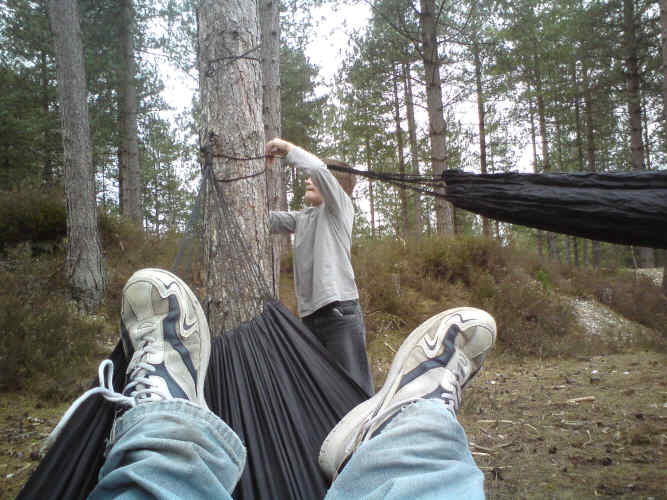 He is practicing his swear words again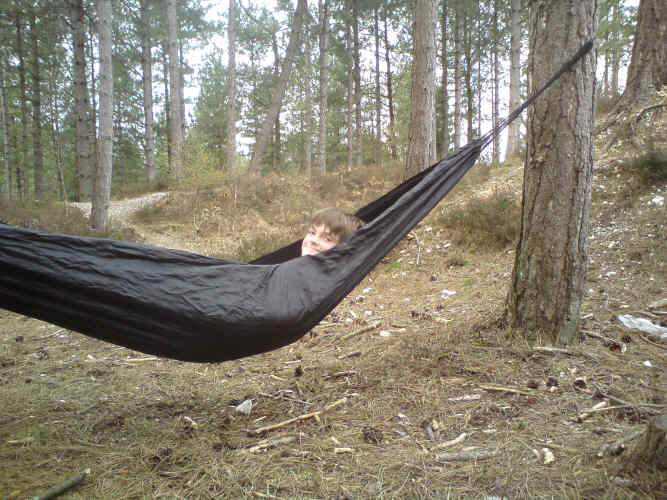 We were both quicker than biggest who forgot his knots again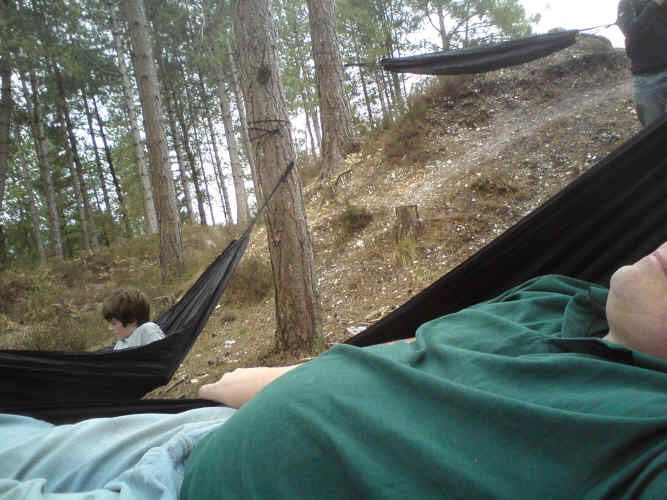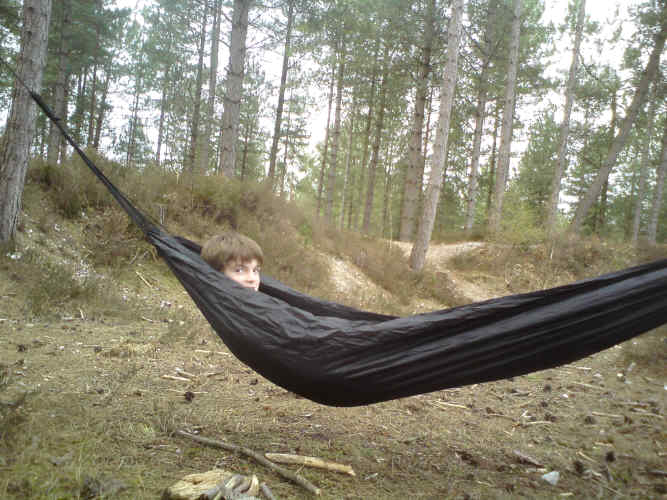 Mowing nannas lawn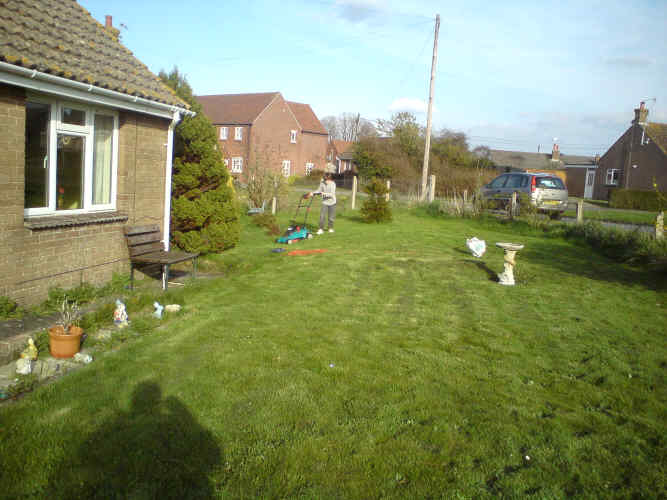 I dont know where all the blackcurrent juice went.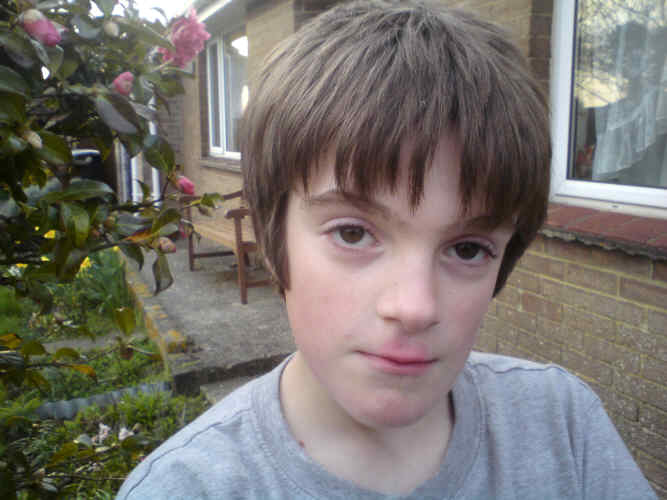 More layers of tape on this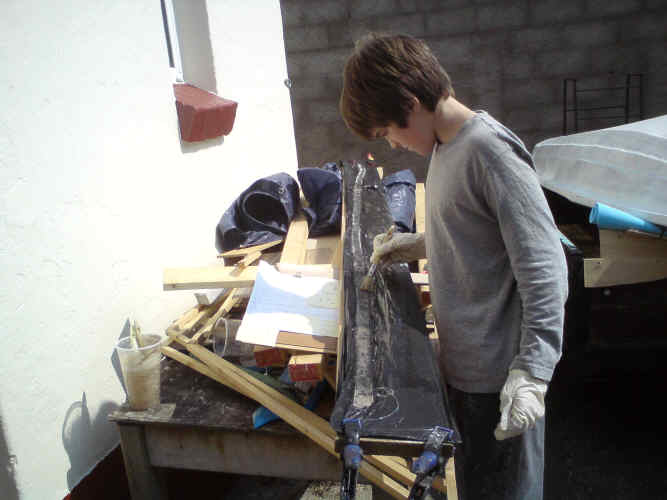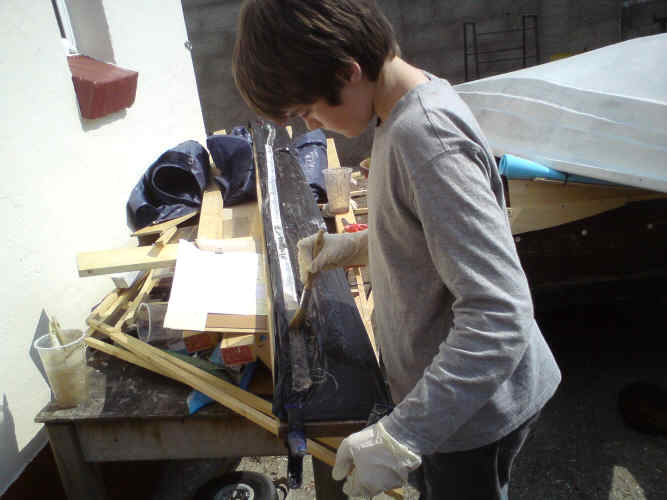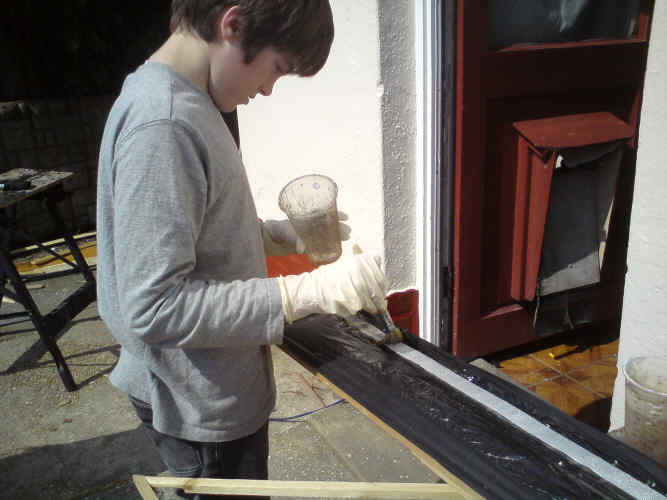 Ive bored the hole for my rowlock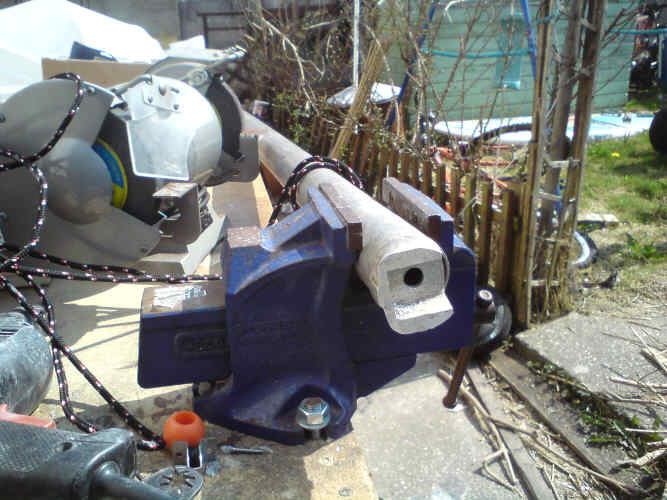 Got dad to grind it to shape so it would stay in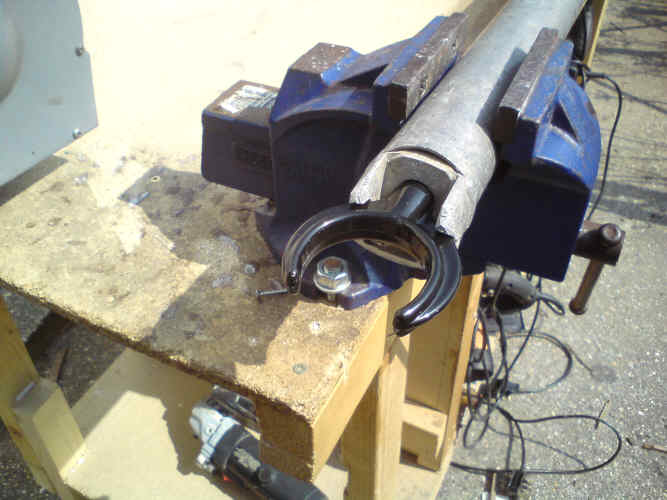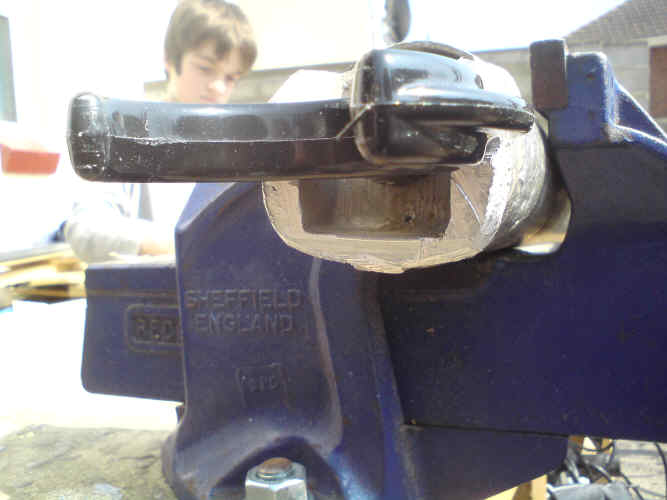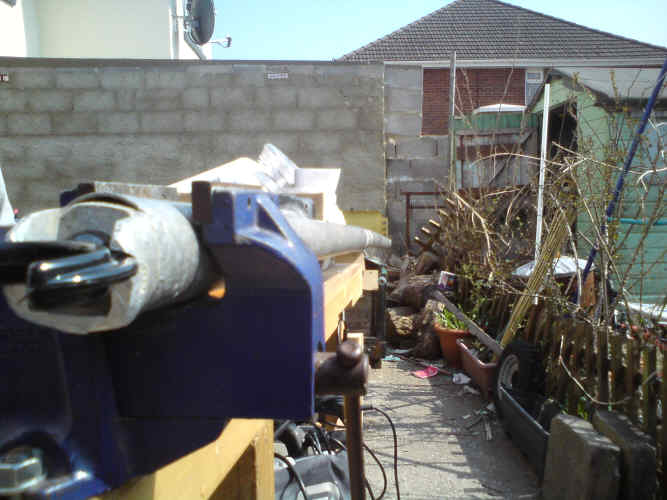 Hmm..Havent used this before.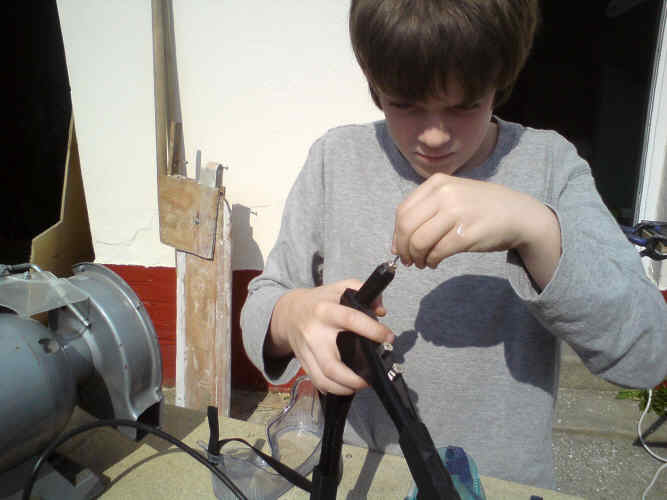 Putting a nut on it as the rivetter wont reach where I need it to go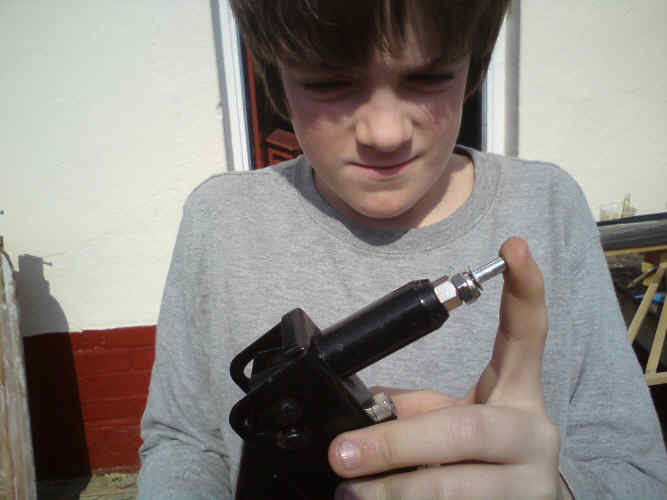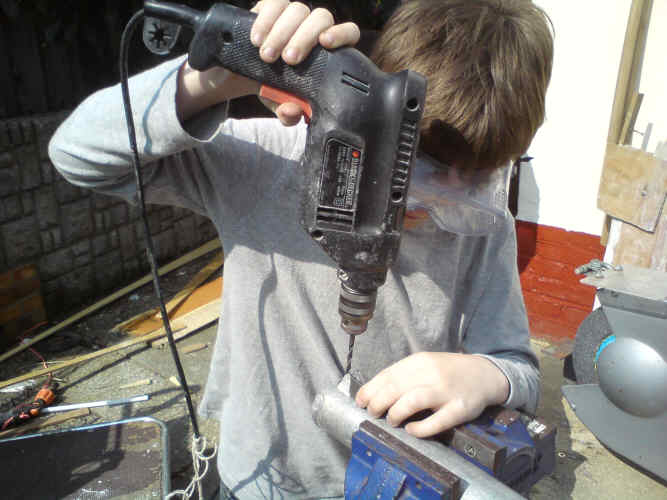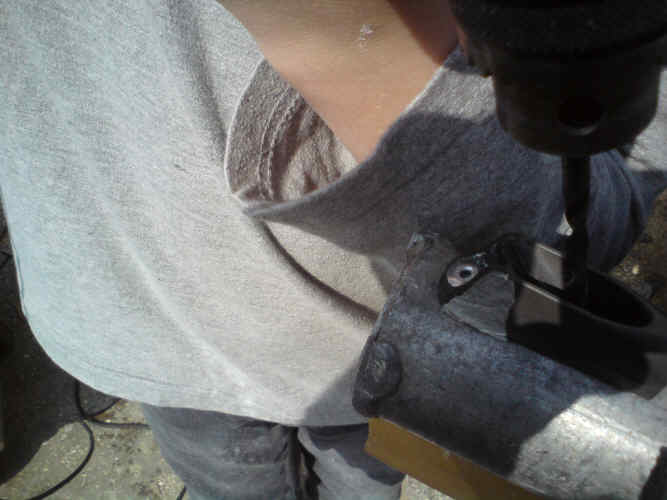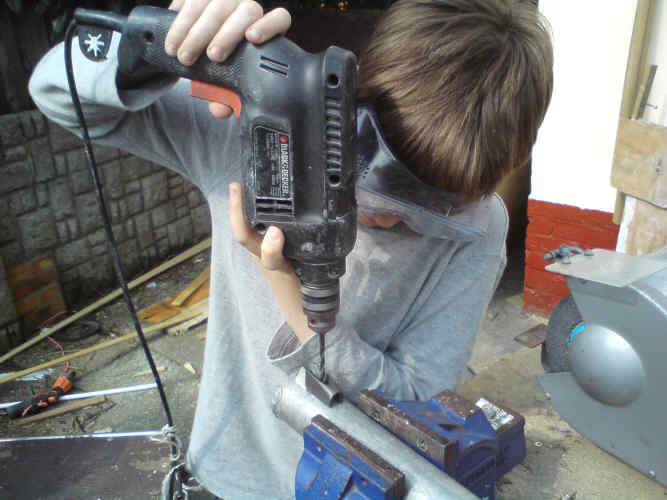 This will slide so I can tighten the bottom of my sail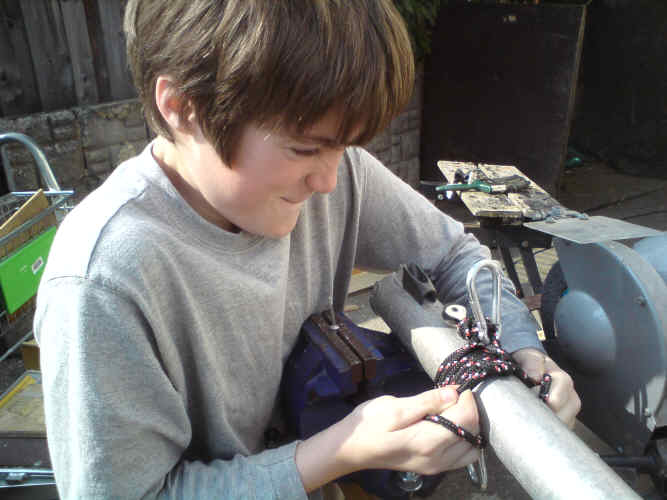 Tying the outhaul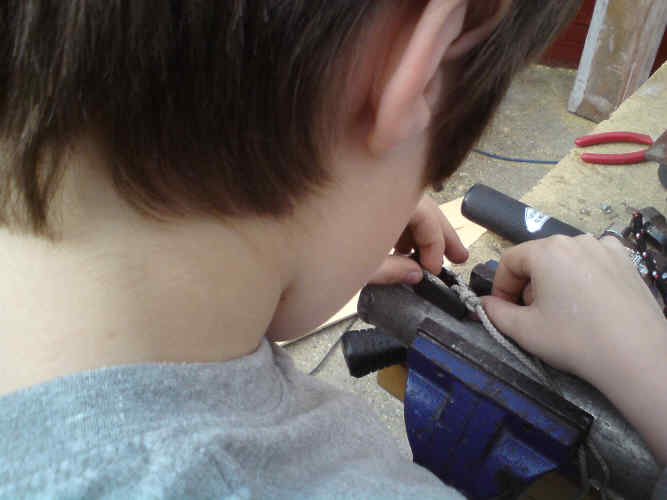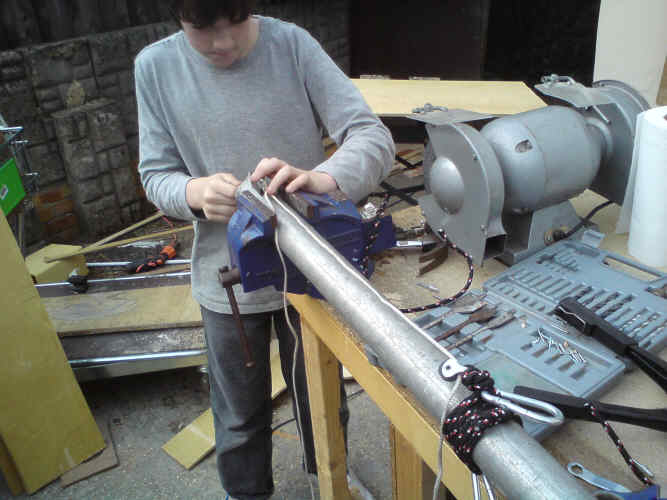 It works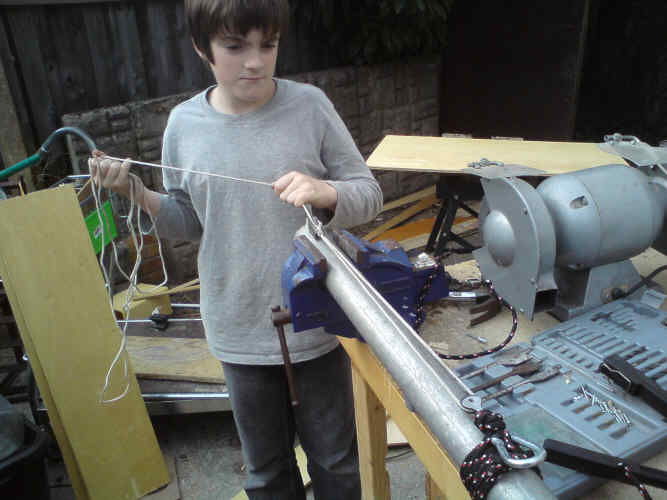 Cutting to length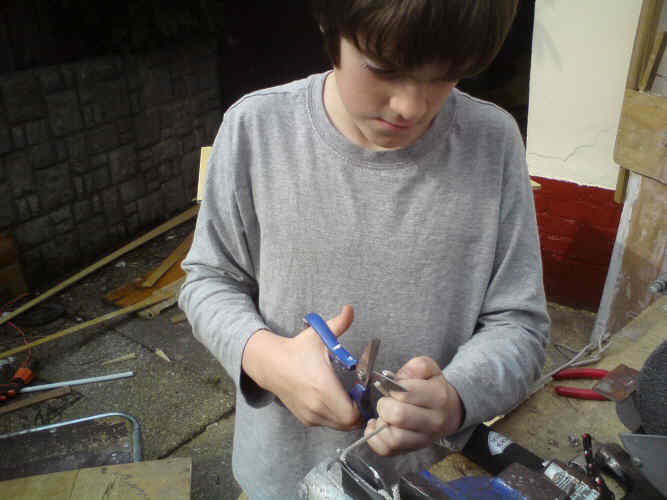 Stopping it fraying.