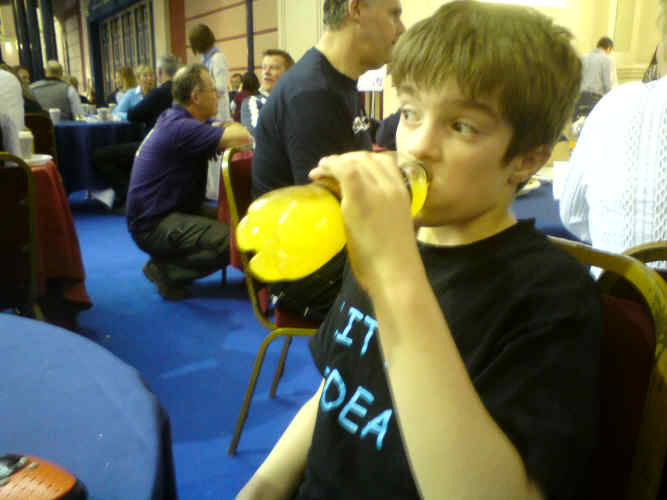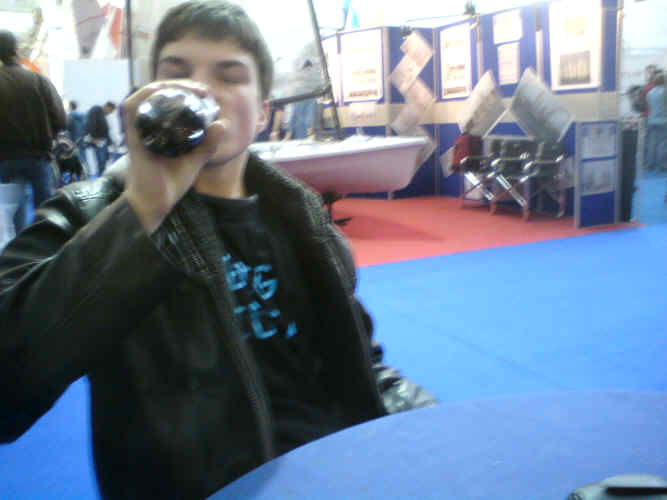 Took us ages to find dad. He can sleep anywhere!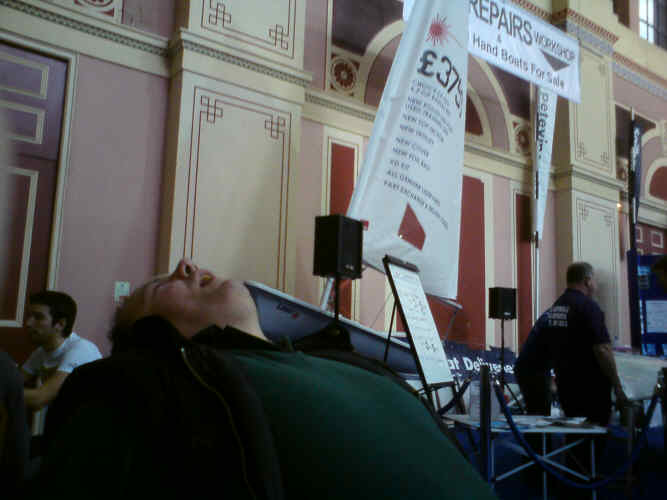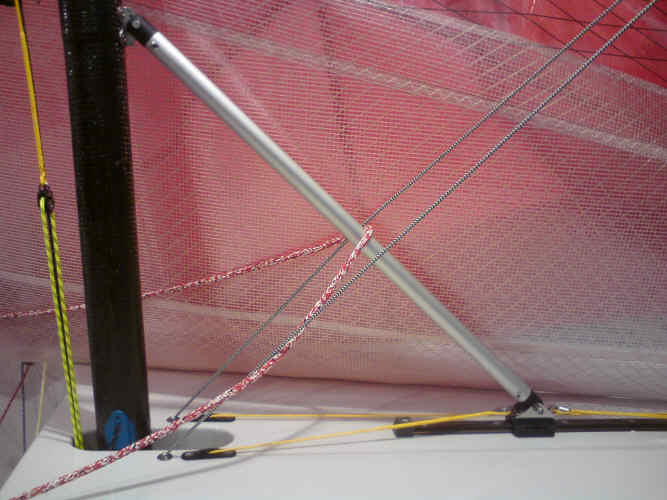 This catamaran has a built in bed!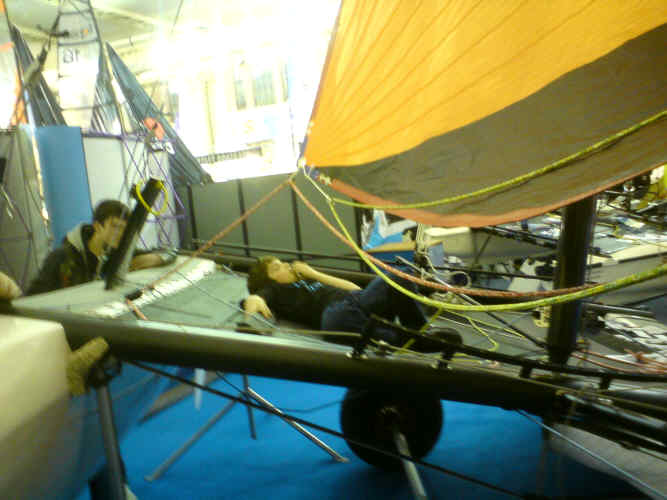 BIIG !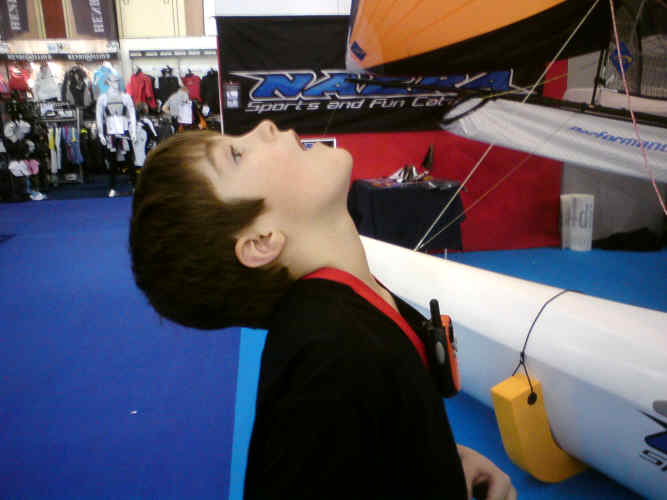 After a meal in the hotel pub.
Cheers!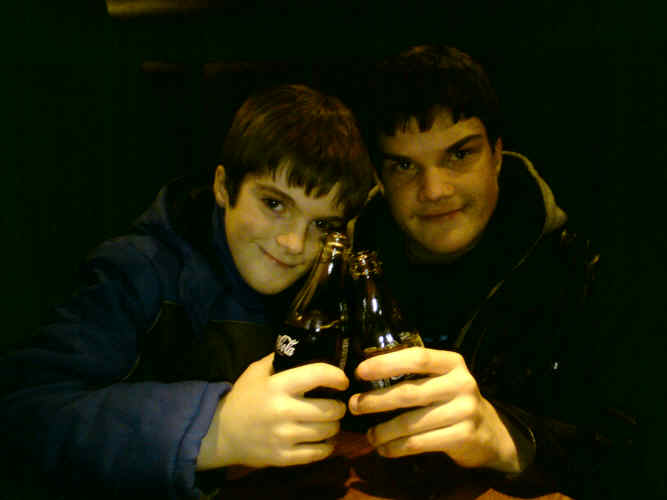 So... back to my mast..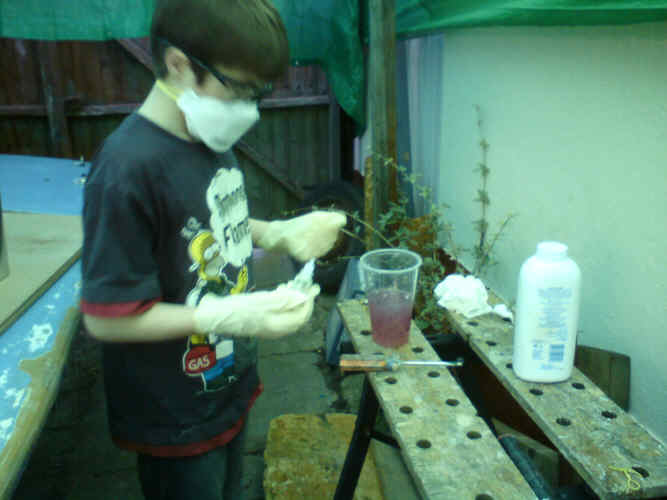 Im wrapping it now the microfibres have had a few days to set.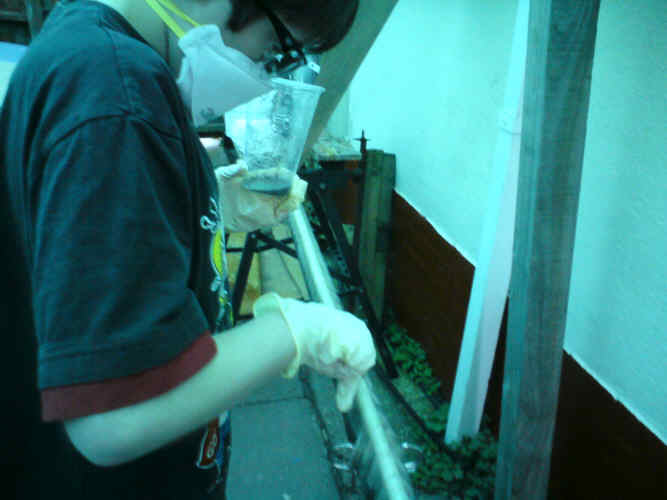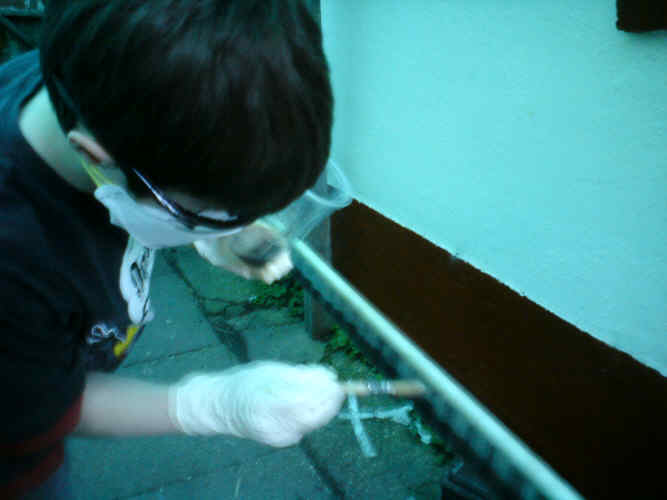 Dads new sewing machine and one of my brothers boat plans.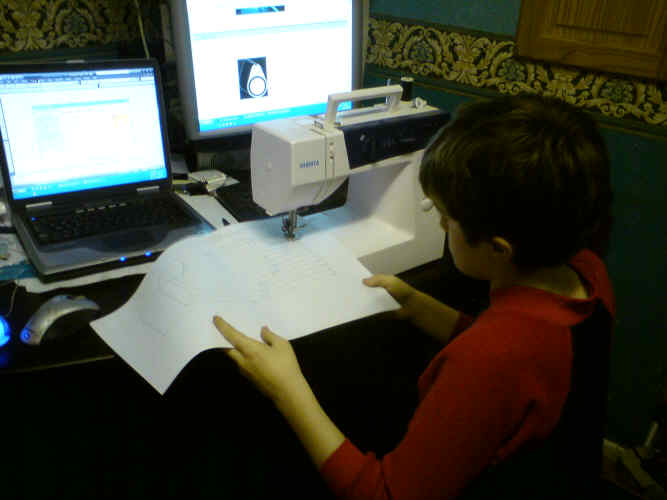 Im going to blame dad.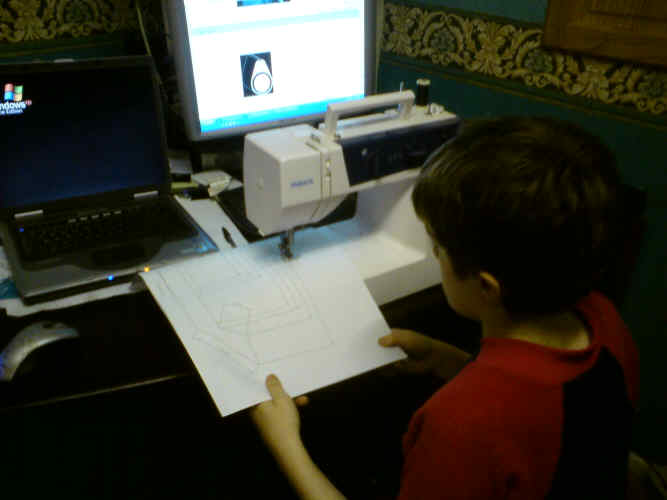 More glass tape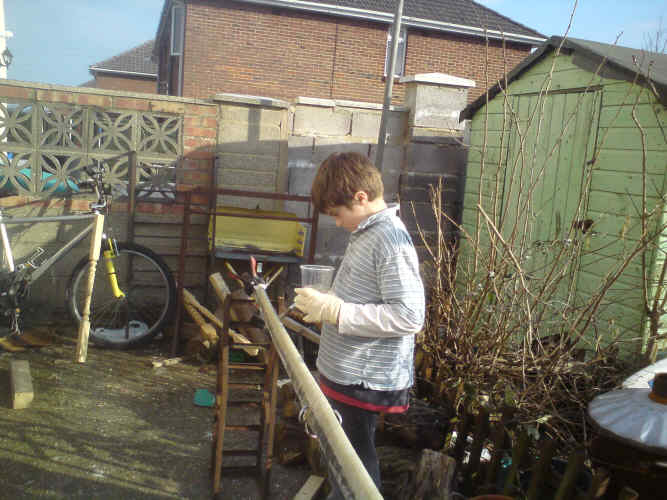 Got to get it on even.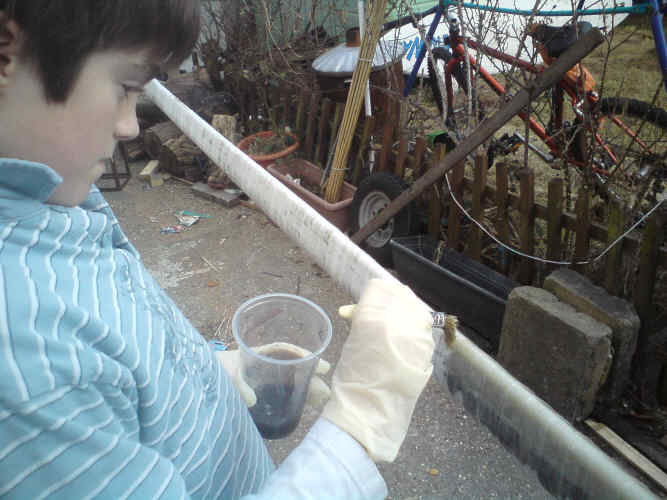 Another layer of strips on the rings.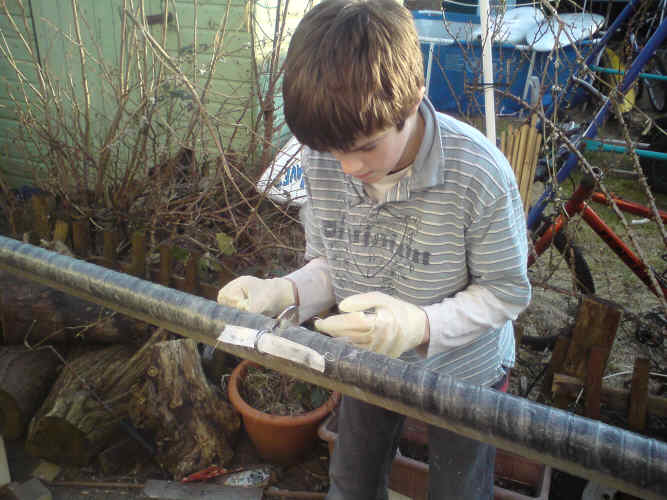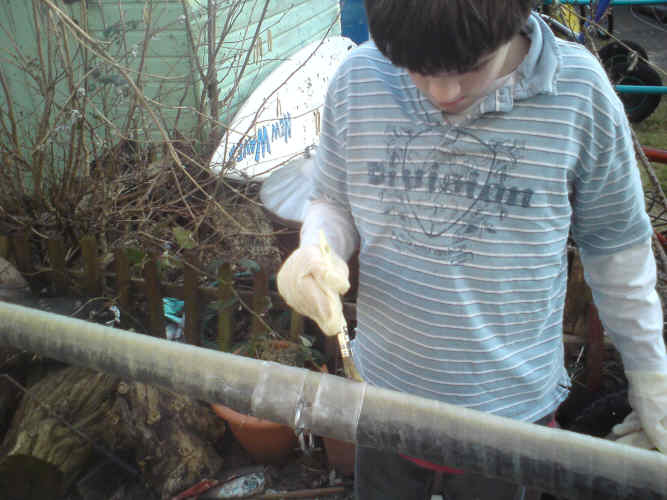 These mustnt fall off.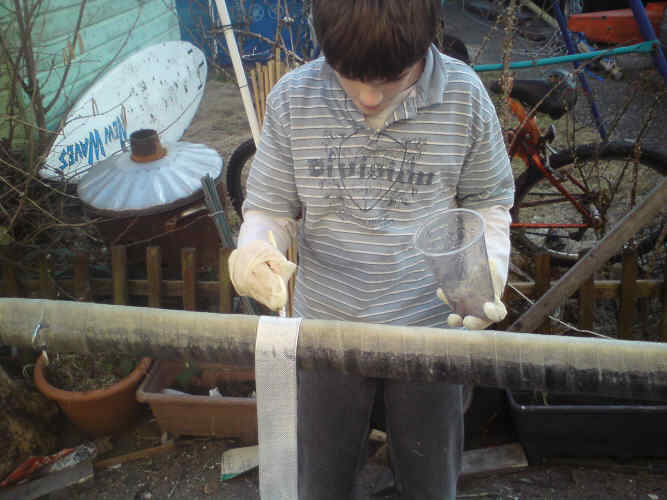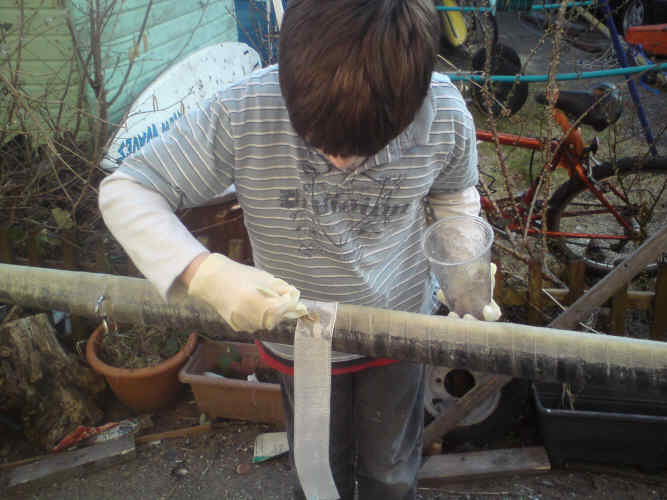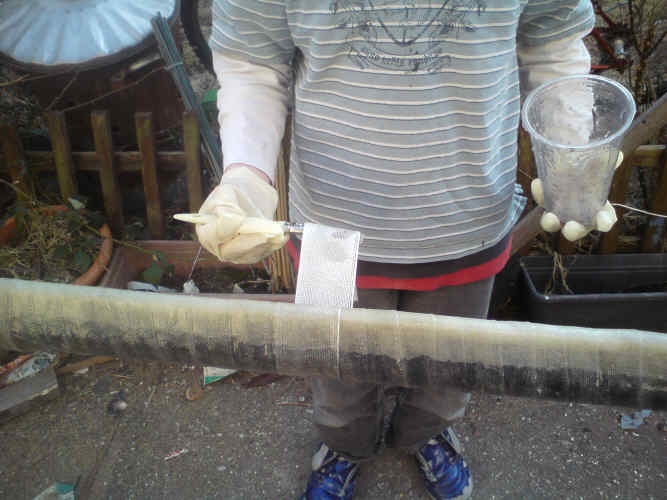 Need to fix these panels on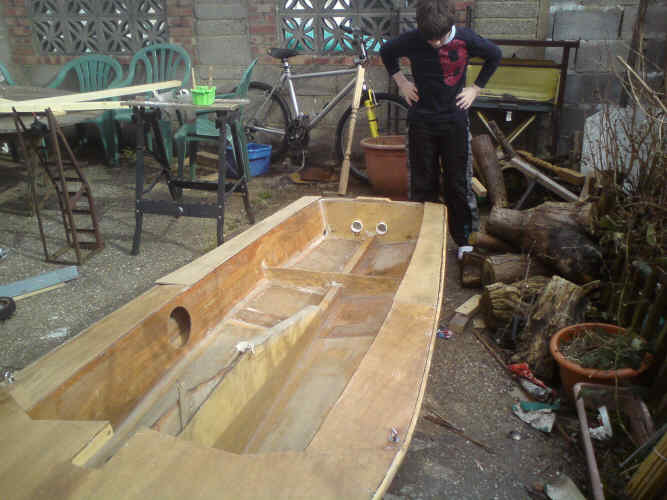 More microfibres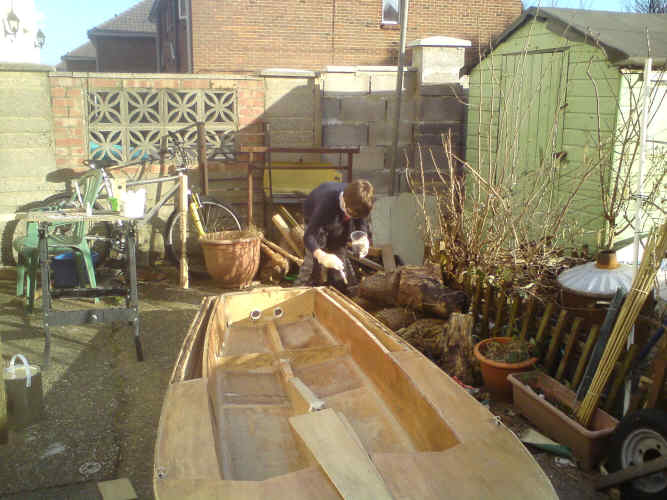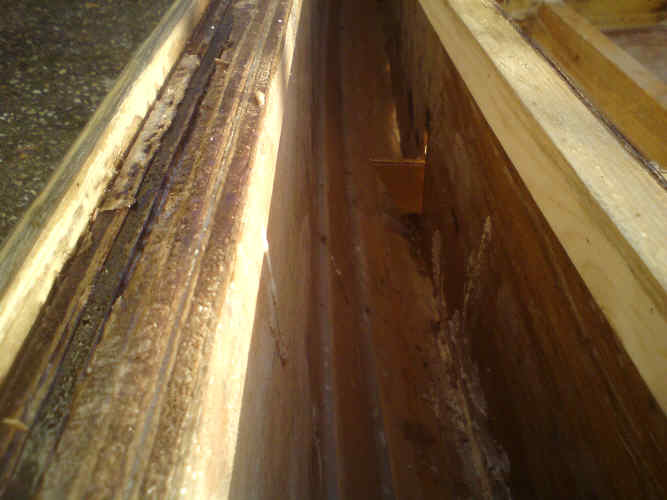 Sealing the insides of the tanks.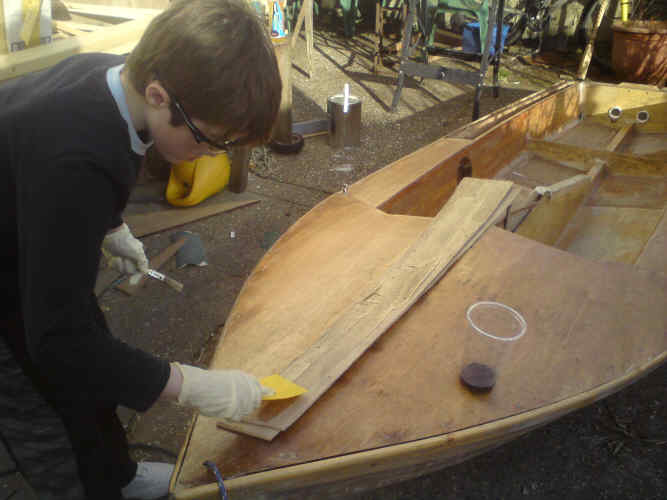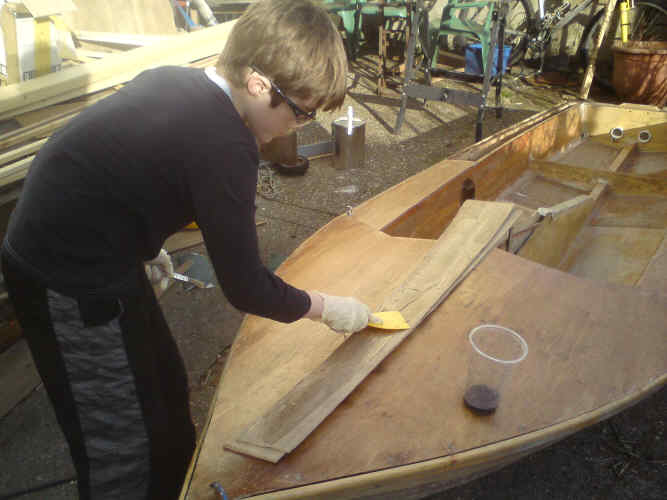 Painting with a scraper as all dads paintbrushes have vanished.
Looking at my mast with its rigging on.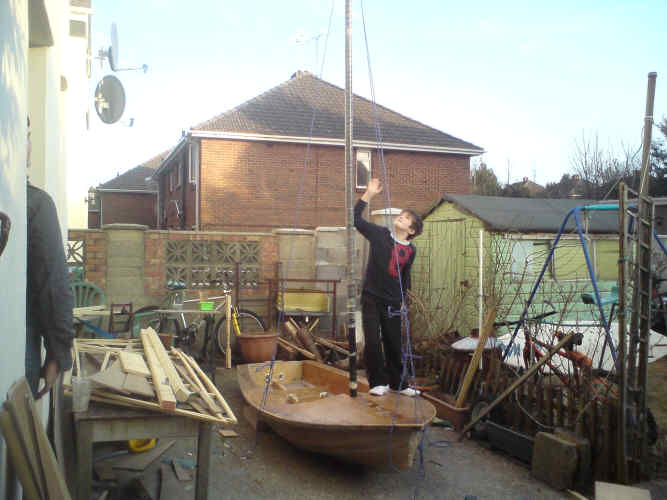 Its strong!