The Keel
I am cutting out bits of spine.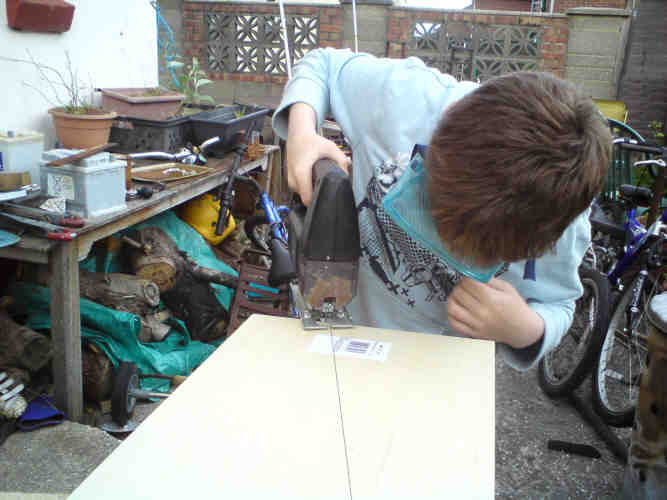 I had to rub some off because I missed the line.

Not going to miss the lines again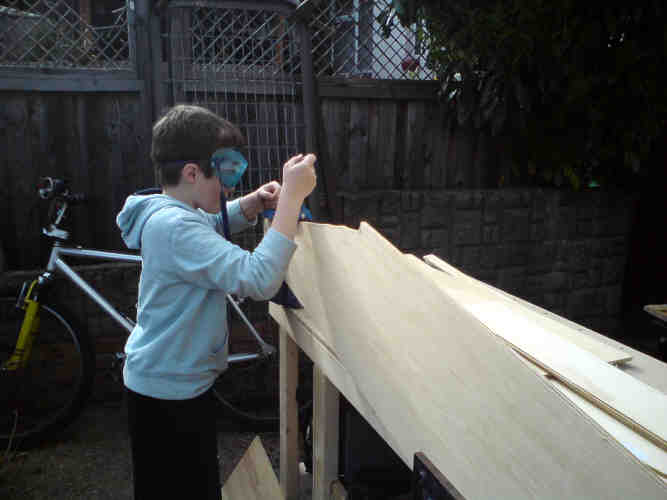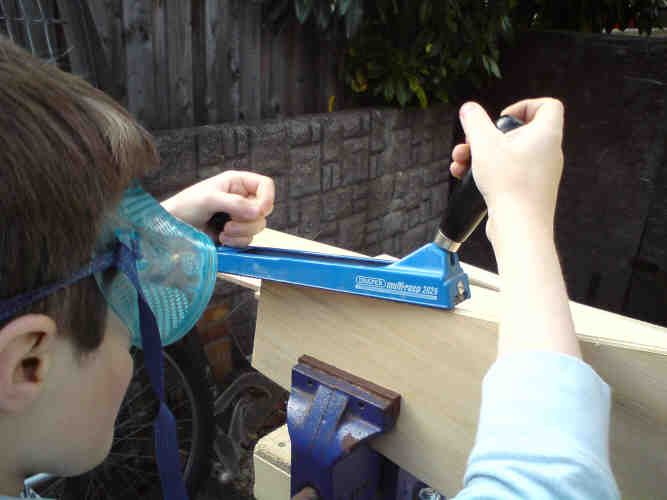 Had a go with this saw. Its very bumpy

Dad said please dont rip off any fingers as I dont want to go to hospital
Had to make this bit thinner. Tried hitting it with a hammer but it didnt work.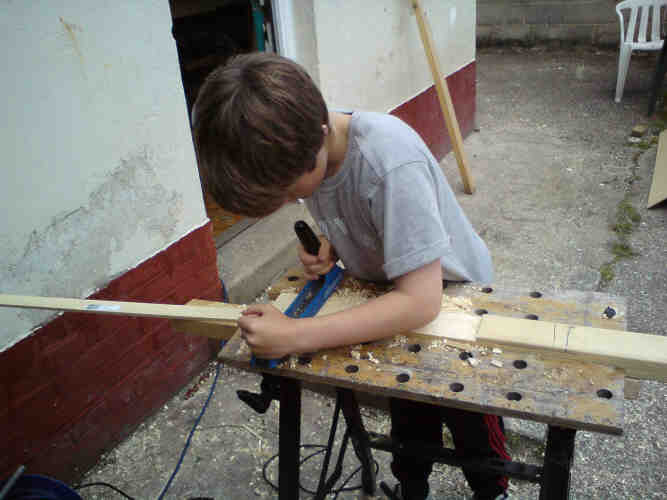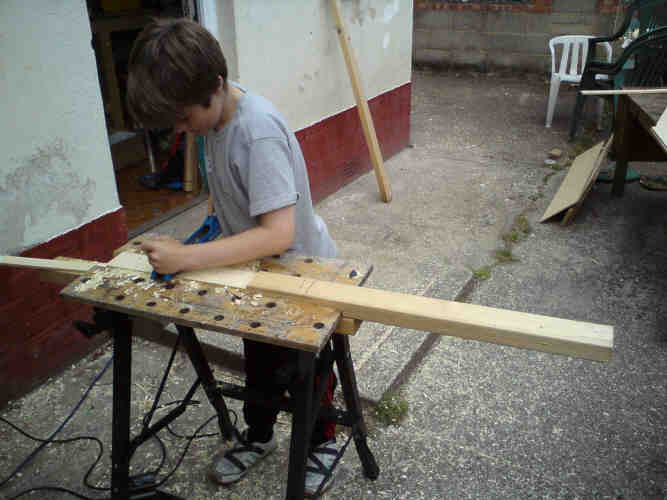 Time to screw the bits together.

This thing doesnt tell you wether its going to try puting the screws in or taking them out.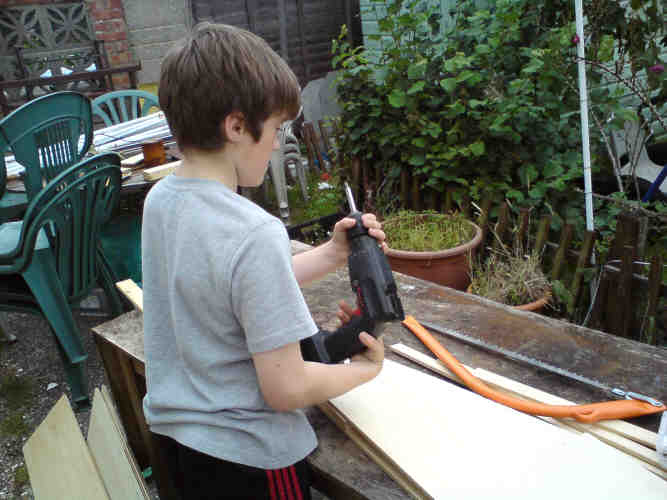 Did them the way Dad does them.

Screwed them in with this until they get stuck then bash them with a hammer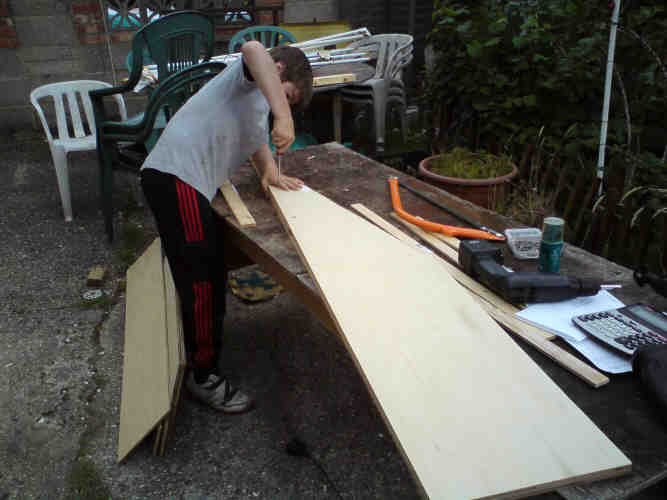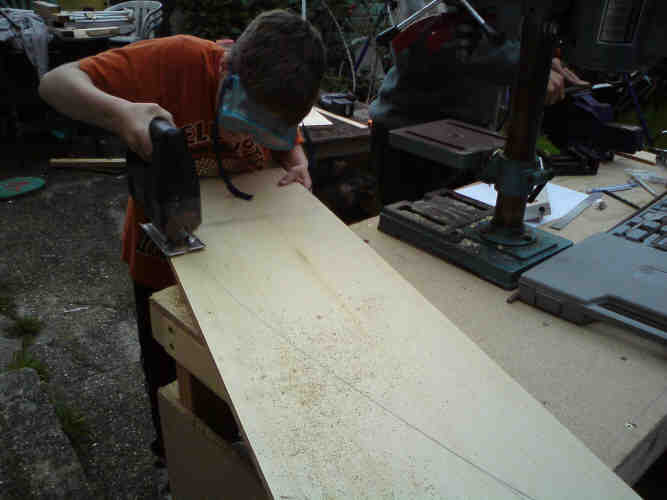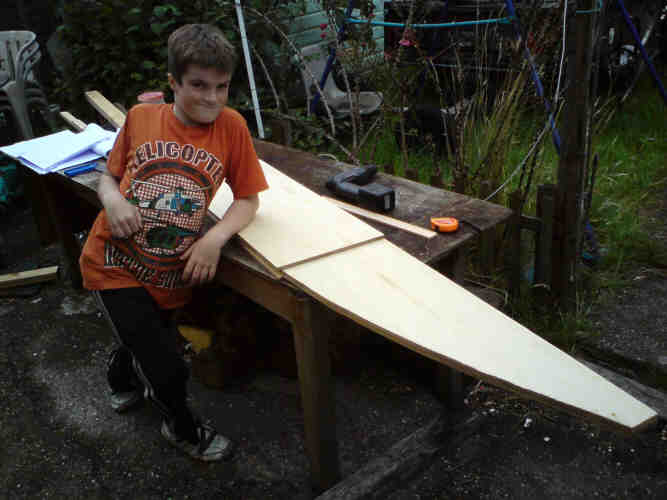 I found this in Dads toolbox.

This is much faster than the blue hand thing!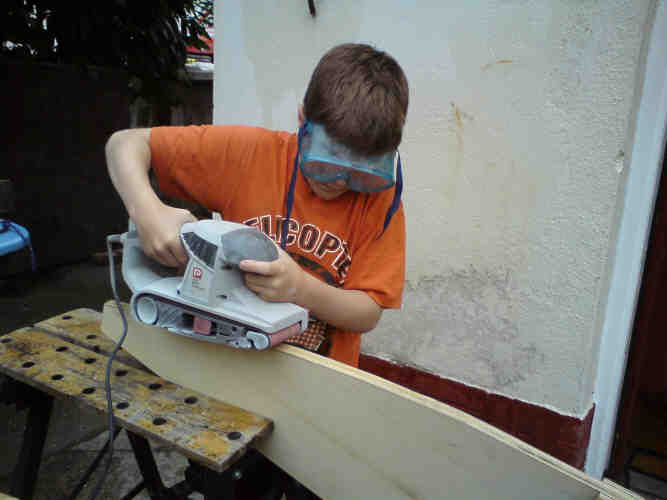 Cutting out the round bits of this was hard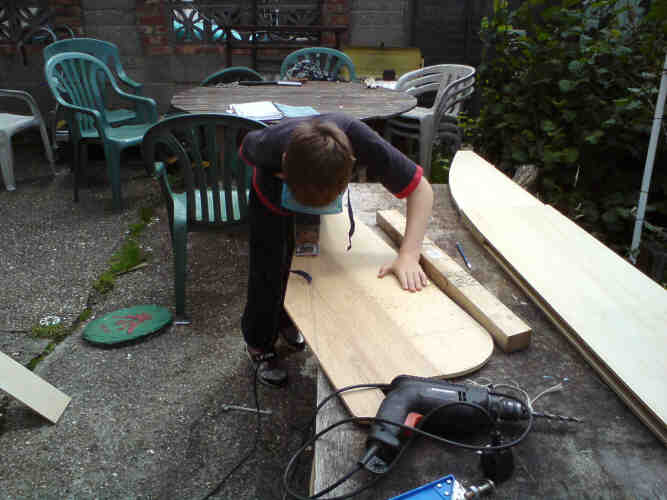 This goes in here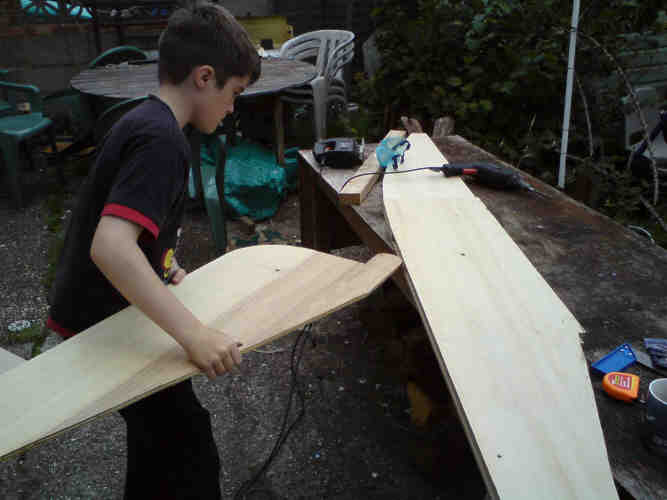 Cant find the bolt hole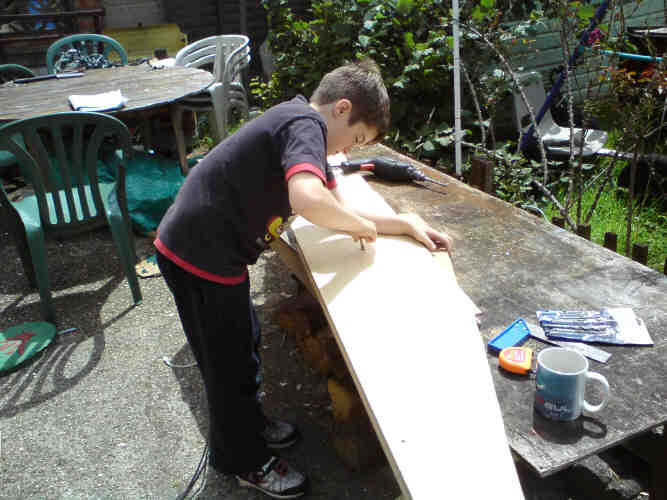 Its stuck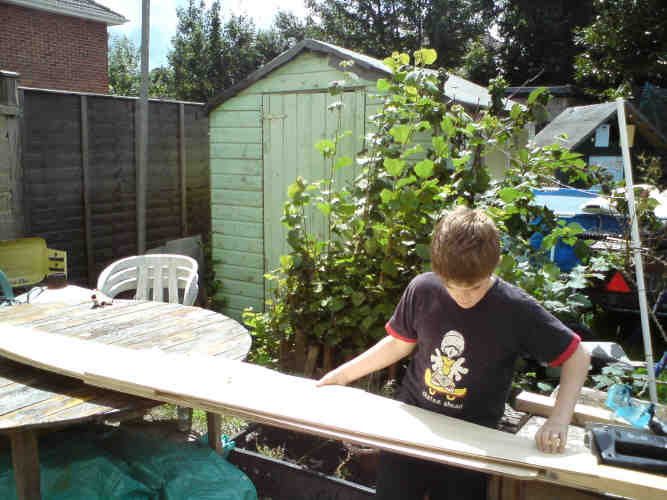 Yes! Fixed it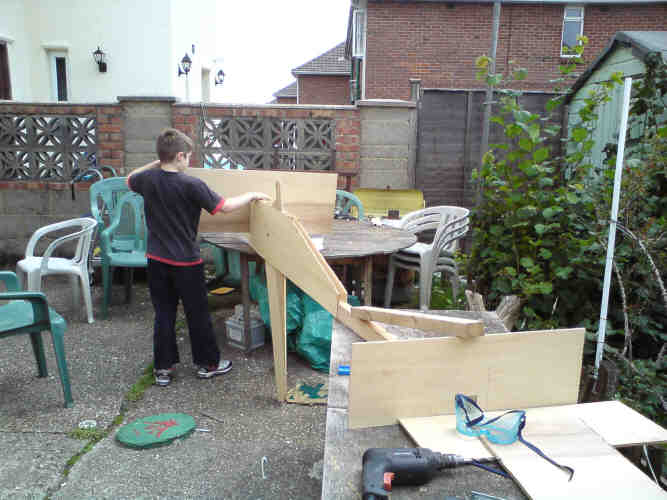 I am dripping the hardener into the resin to make the fibreglass work.

I need 3 drips for each 10ml. All the maths is hard.

Counting is easy though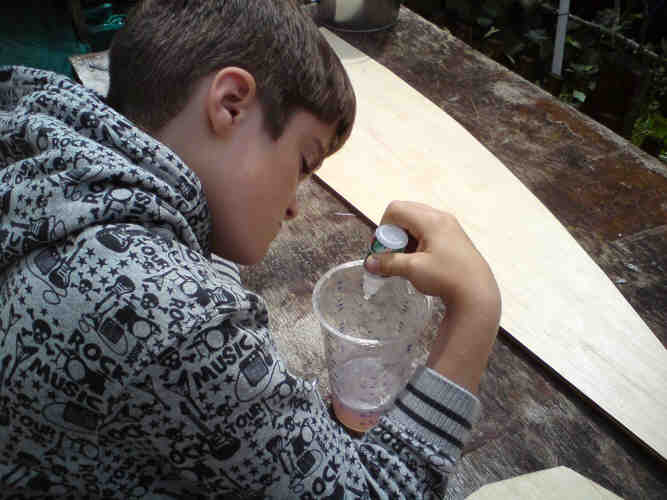 I am stirring it so that it will go hard on the wood and stop the water getting in.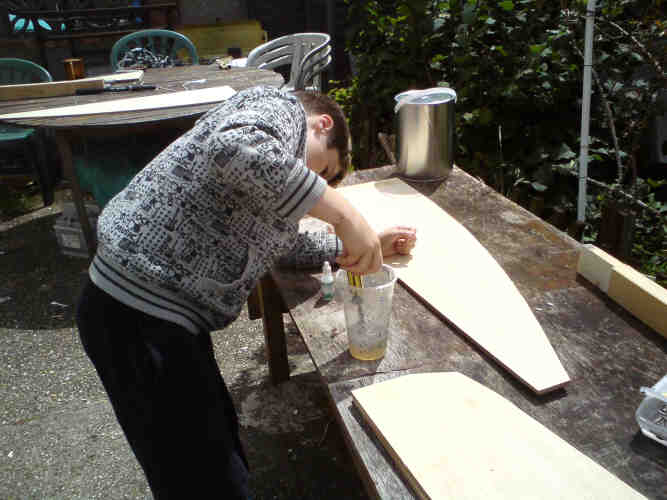 I am cutting this to make the bottom the right shape and to keep water out of the front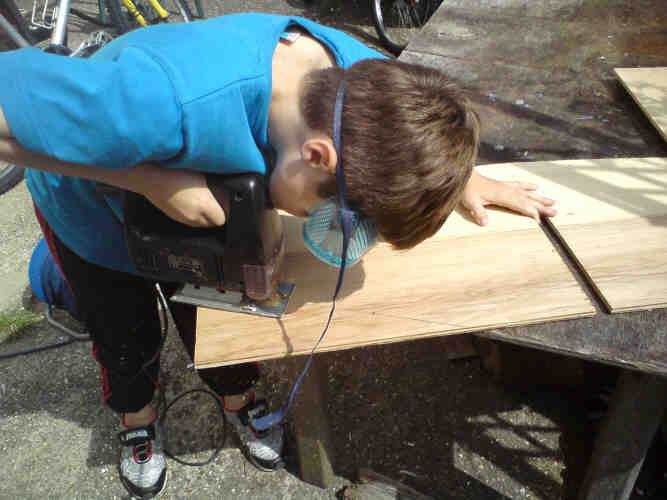 I am measuring to make sure I get the back in the right place to keep the water out
I put fibreglass mat on this side and rubbed in the resin so it would go hard.

Dad decided to help by turning it over so I could do the other side.

As it hadnt set, it all fell off.

Dad forgot to take a picture of the mess he made!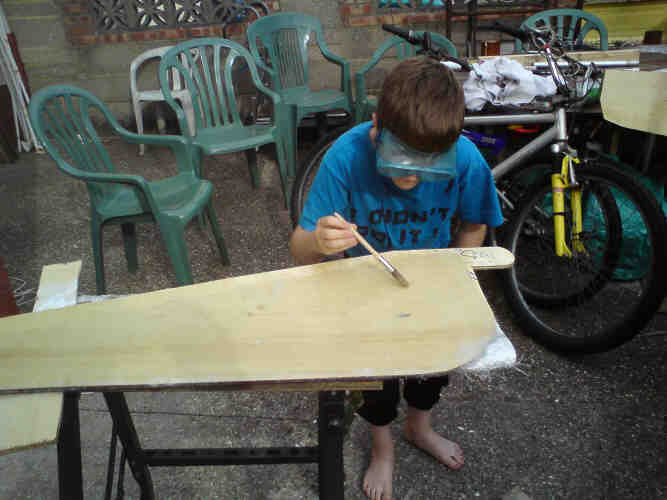 Will have to do it all over again.
I am fibreglassing the joints to stop the water getting in and breaking my wood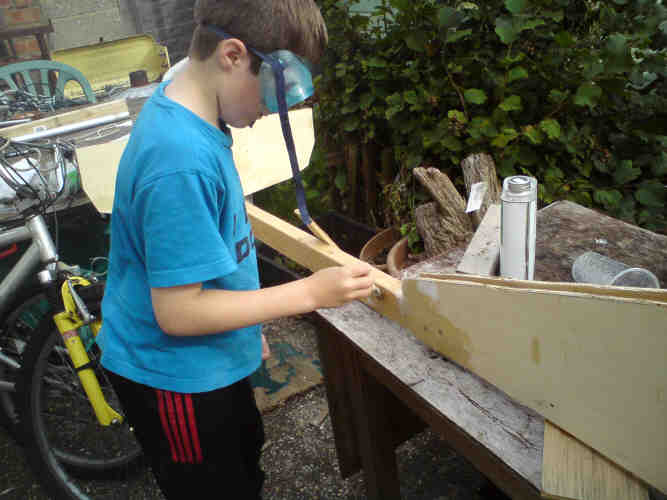 I am screwing it together ready for more fibreglass