I am using the tables to keep it flat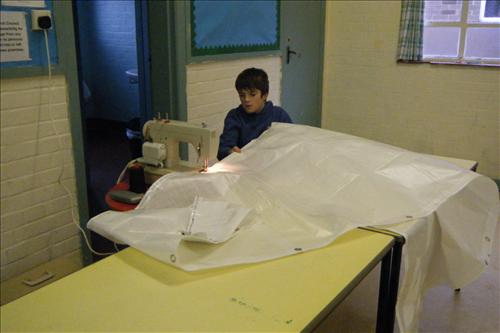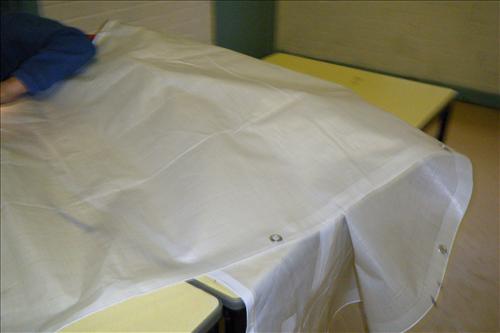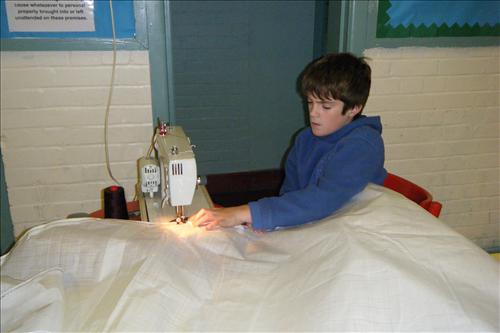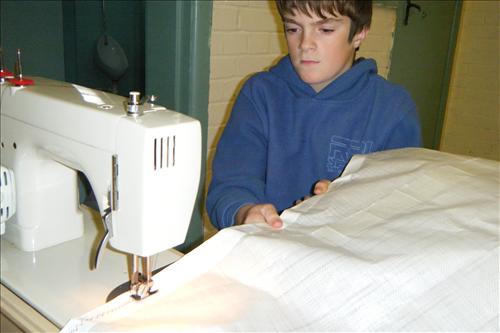 Mustnt do a daddy and run over my fingers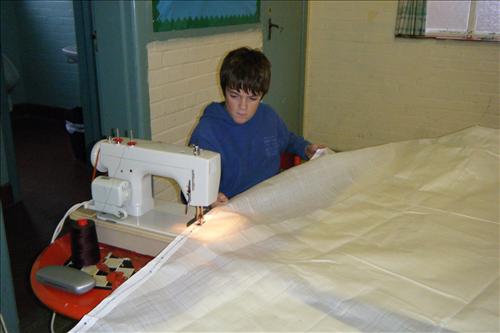 Its done!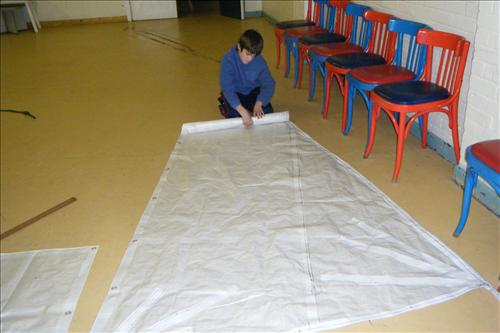 Testing time!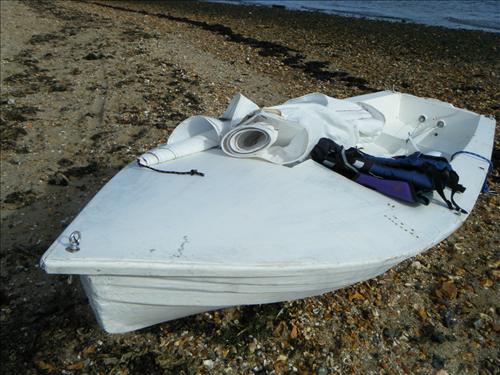 Mr Captain has arrived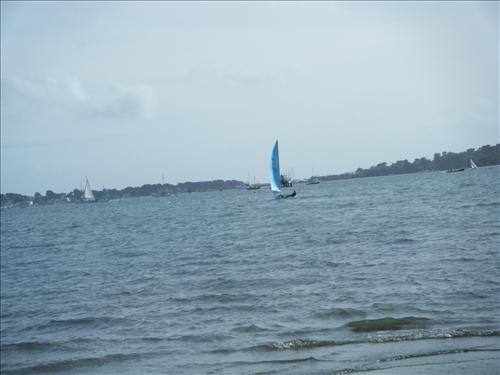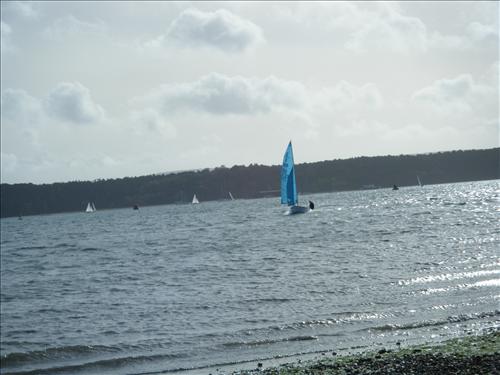 He is testing it with my big sail.
Er... he pitchpoled it ! He thinks it has too much power and also needs foot straps.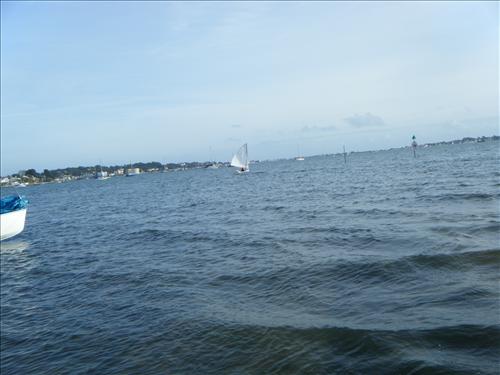 Wonder if I could sail that...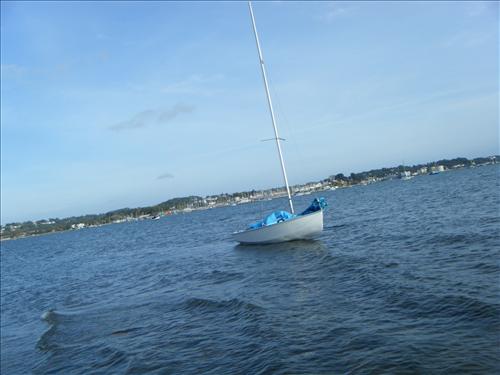 He is struggling to get it to tack too.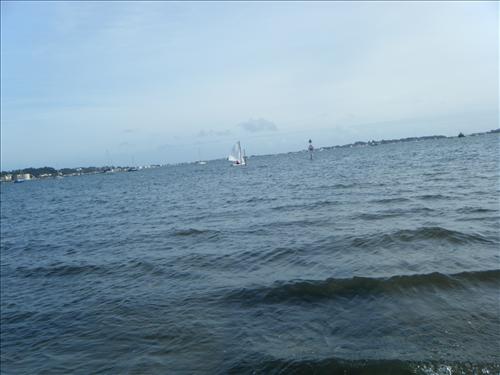 Im feeling better about how Ive been sailing it!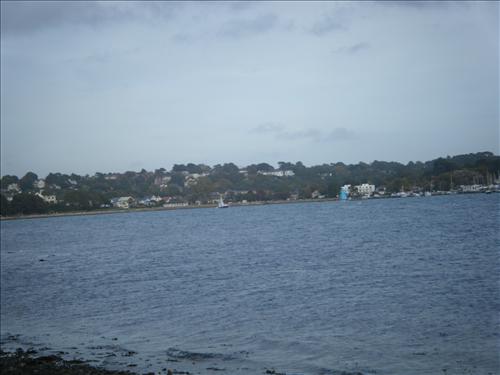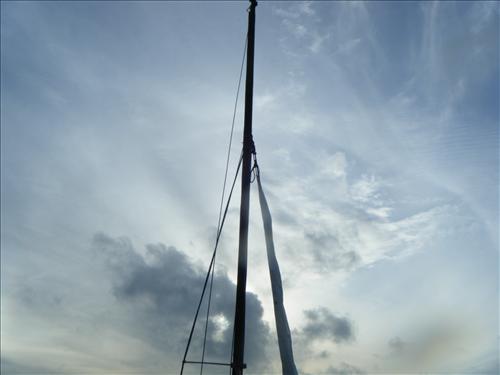 He also said my rig is much too wobbly and I need decent shrouds.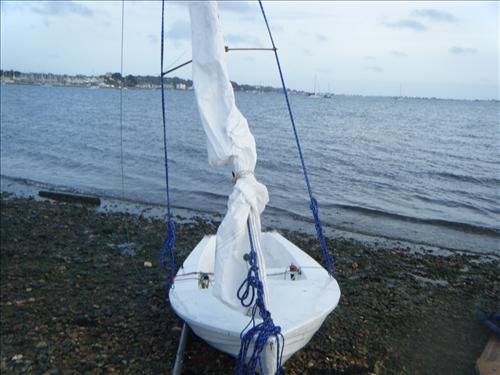 Going out with dad
Like this one best though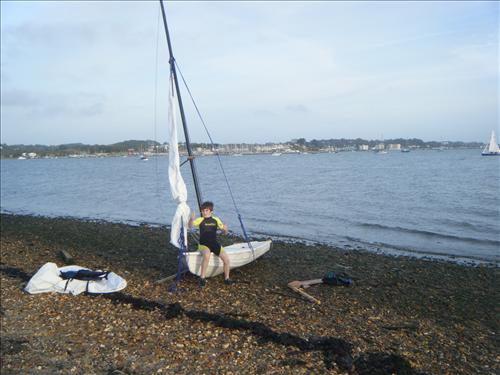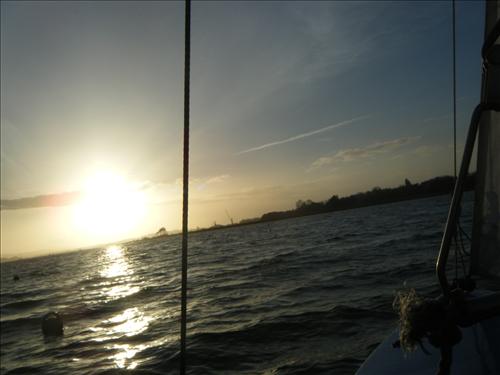 We are sailing past the cat while racing the Captain. We are winning!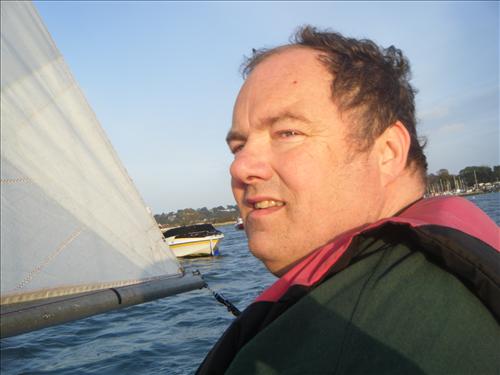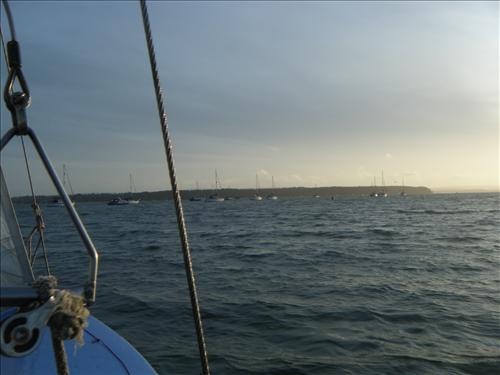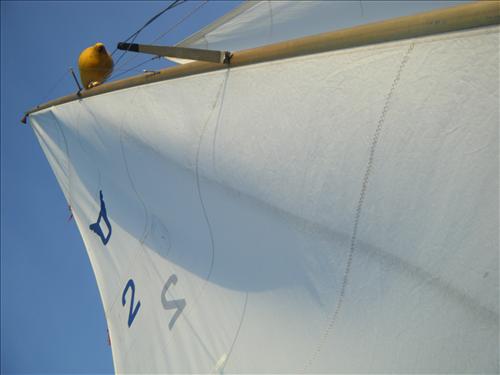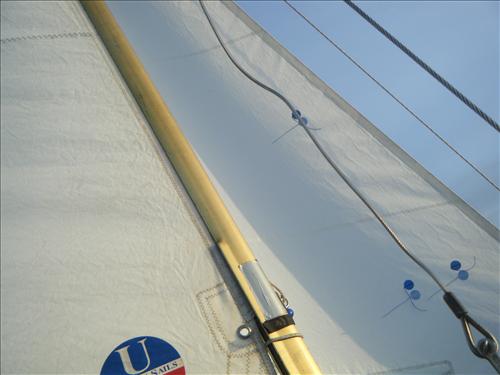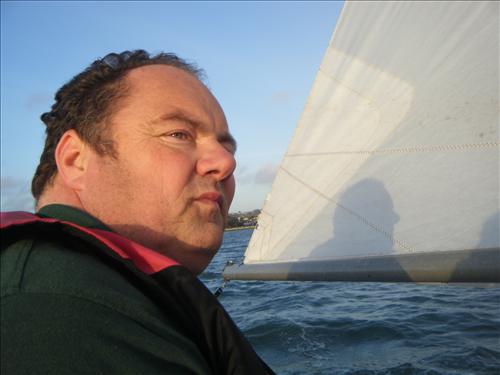 Nicking dads hammock again!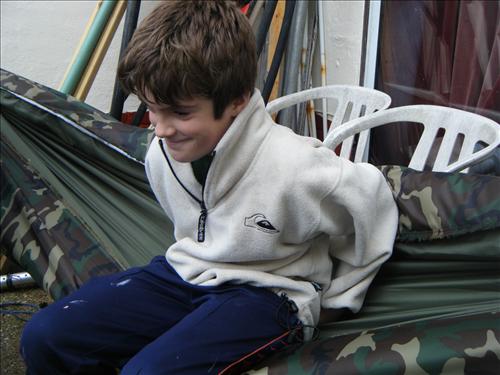 Got his hobo stove too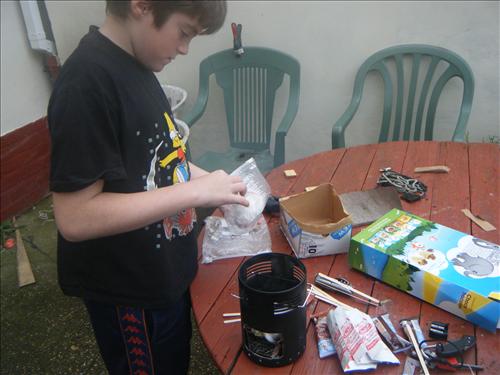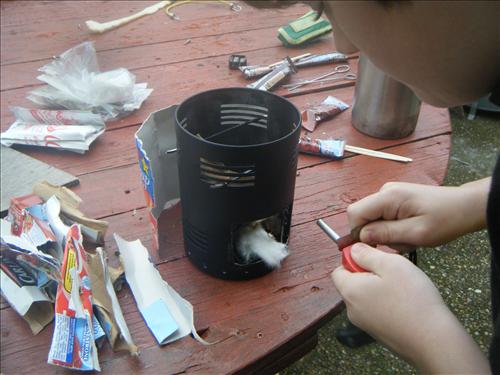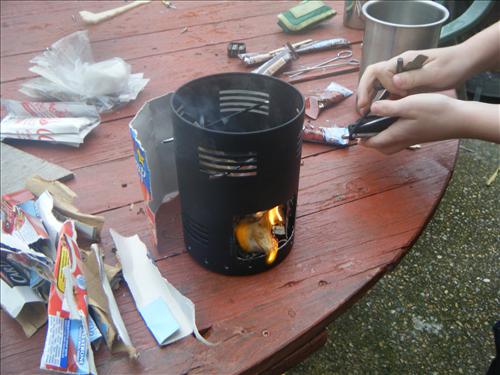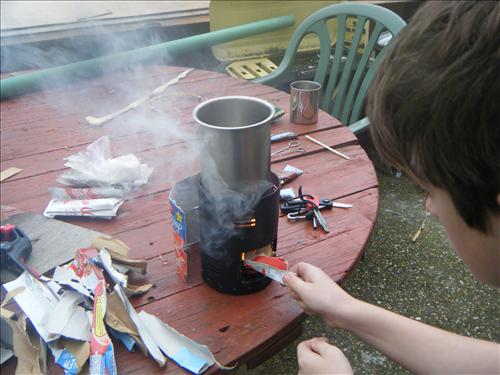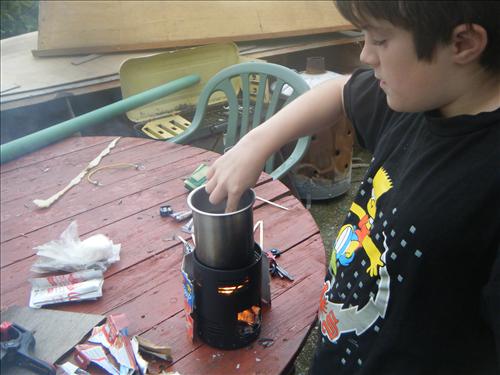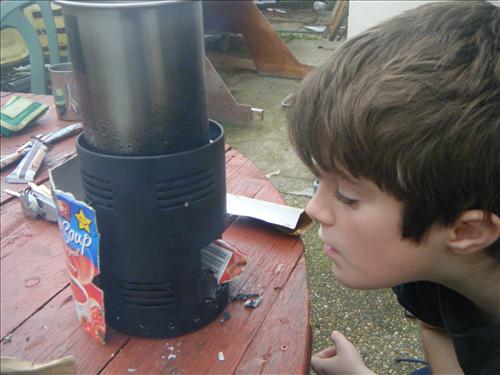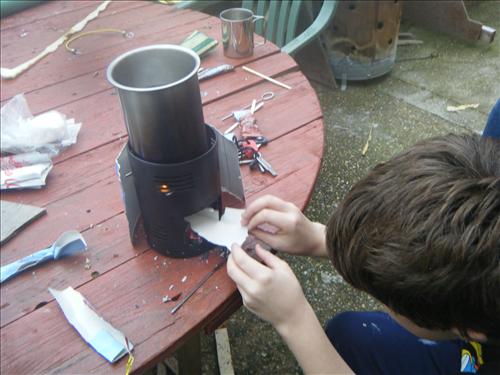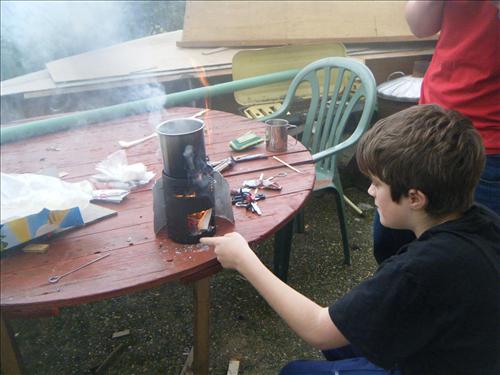 Hot chocolate!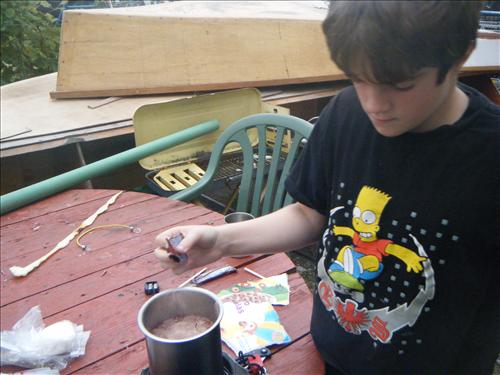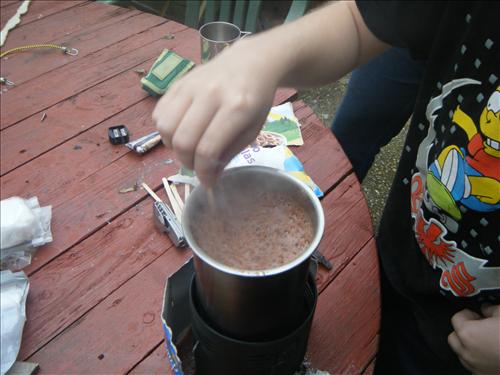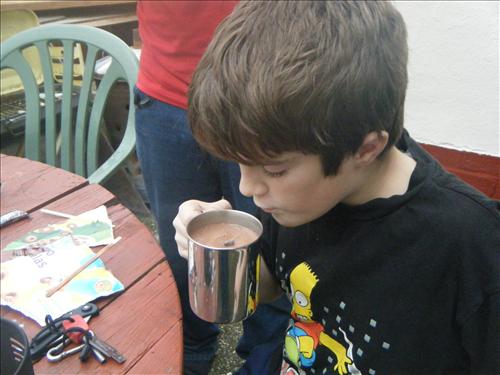 Mum !?!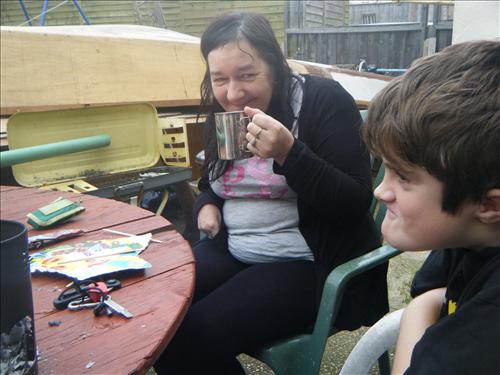 More holes in my tiller